There are a lot of good Samsung phones out there, but what's the best Samsung phone around? We're here to help you answer that question.
Samsung is the biggest name in Android phones, and for good reason, as the likes of the Samsung Galaxy S9 and Galaxy S9 Plus are among the best handsets you can buy.
But, Samsung doesn't just make the headline-grabbing flagships – it has a wide range of smartphones which may be the perfect fit, regardless of your needs and budget.
Update: We're putting the Samsung Galaxy A7 (2018) and four rear camera-toting Galaxy A9 (2018) through their paces at the moment – check back soon to see where they rank in our best Samsung phone roundup.
With that in mind here's our guide to the best Samsung phones available right now. It covers new and old(er) at a range of price points, along with different screen sizes, specs and features.
The Samsung Galaxy Note 9 isn't just one of the best Samsung phones you can buy today, it's one of the best phones, period. It's an expensive device, sure, but with more than double the starting storage of the iPhone X at around the same starting price. It actually comes out to be a better deal over Apple's offering.
Its key selling point this time around is the unique S-Pen, which no longer requires a charge. Not only will you be able to do normal stylus-like things with the new S-Pen, you'll also be able to use it to take selfies remotely, giving you shots you otherwise would be incapable of getting.
The Samsung Galaxy Note 9 is also one of the best camera phones in Samsung's lineup, with a camera that easily outshines the competition.
That's on top of the improved cooling and battery life, which will see this jumbo device last you through most of the day without burning a hole through your pocket – even if the price does.
Read the full review: Samsung Galaxy Note 9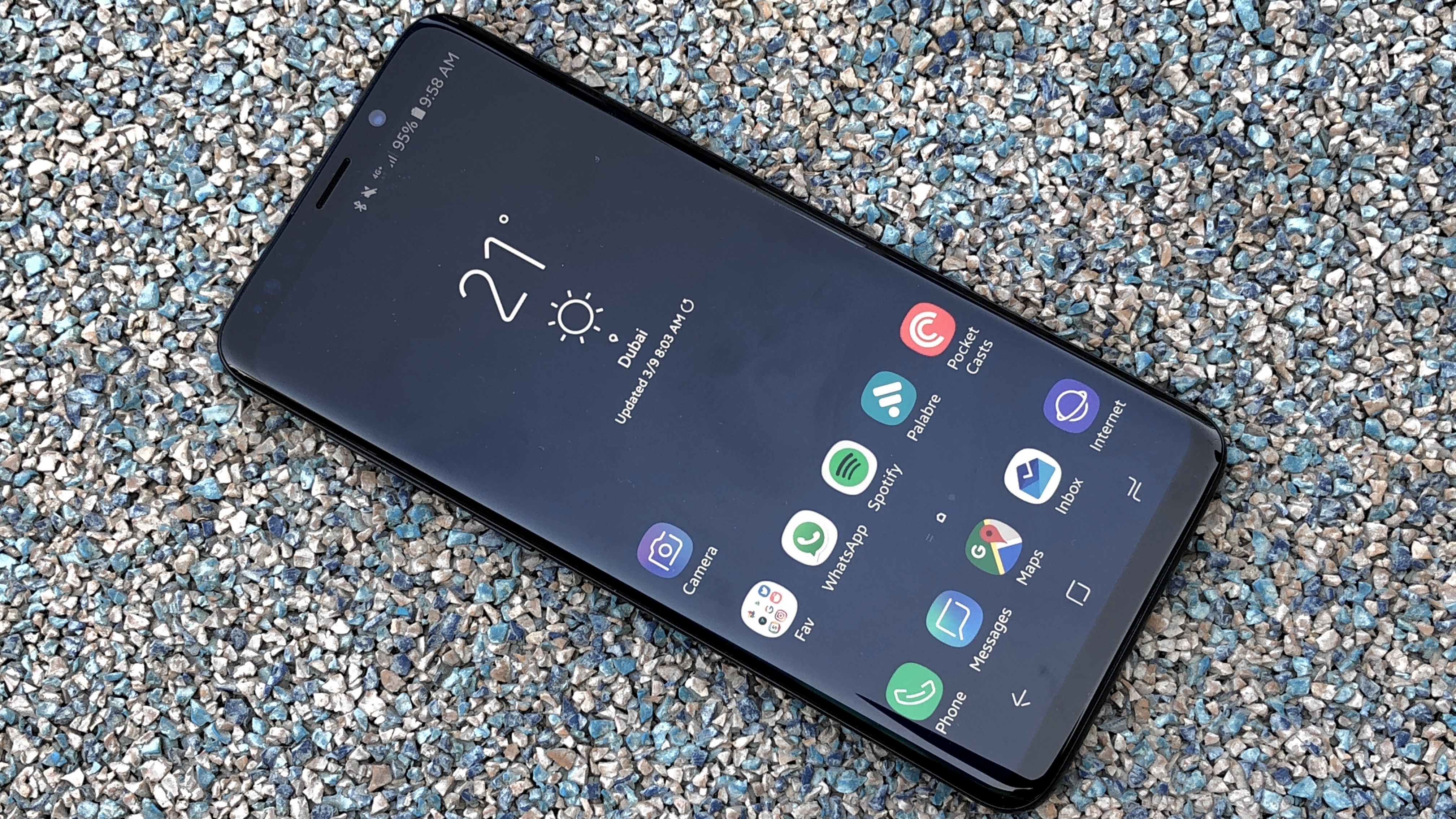 The Samsung Galaxy S9 Plus is Samsung's best phone, and also the top ranked handset in our overall best phones list at the time of writing.
It's big, in fact its 6.2-inch screen would make it very big, were it not for the almost complete absence of bezel and the curved edges, which ensure it's actually quite manageable in the hand. The screen is one of the best around too – it's sharp and sports great colors.
The Galaxy S9 Plus also stands out through its dual 12MP cameras, one of which is a dual-aperture one, meaning it can switch between f/1.5 for dark scenes and f/2.4 for everything else.
Other highlights include impressive stereo speakers and a big 3,500mAh battery. There's flagship power too of course, and all the bells and whistles that tend to go with that, like a stylish metal and glass build, water resistance, wireless charging and various biometric security options, including a fingerprint scanner, an iris scanner and a face scanner.
Read our full Samsung Galaxy S9 Plus review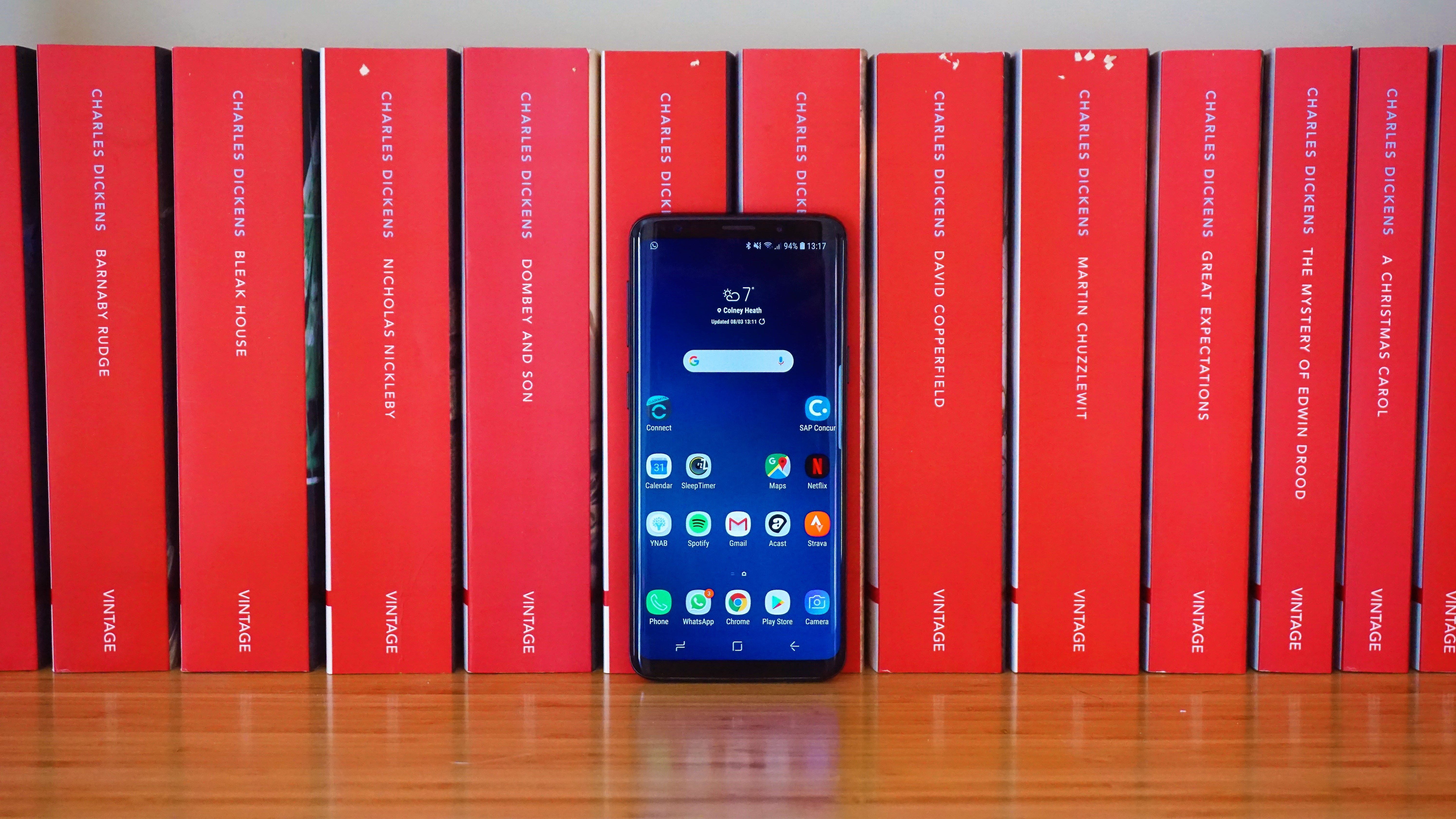 The Samsung Galaxy S9 is a smaller, cheaper (but still expensive) alternative to the Samsung Galaxy S9 Plus.
The 5.8-inch screen makes it potentially preferable if you have smaller hands or pockets, and as with the S9 Plus it's more compact than you might expect, thanks to its slim bezels and curvy screen.
The Samsung Galaxy S9 has many of the same high points as the S9 Plus, including a sharp, vibrant display, a high-end build, plenty of power and various biometric security options.
It's only got a single-lens camera, but it's still a very good one, and the battery is smaller, so this is definitely the weaker phone overall, but it's still one of the more impressive handsets you can buy in 2018.
Read our full Samsung Galaxy S9 review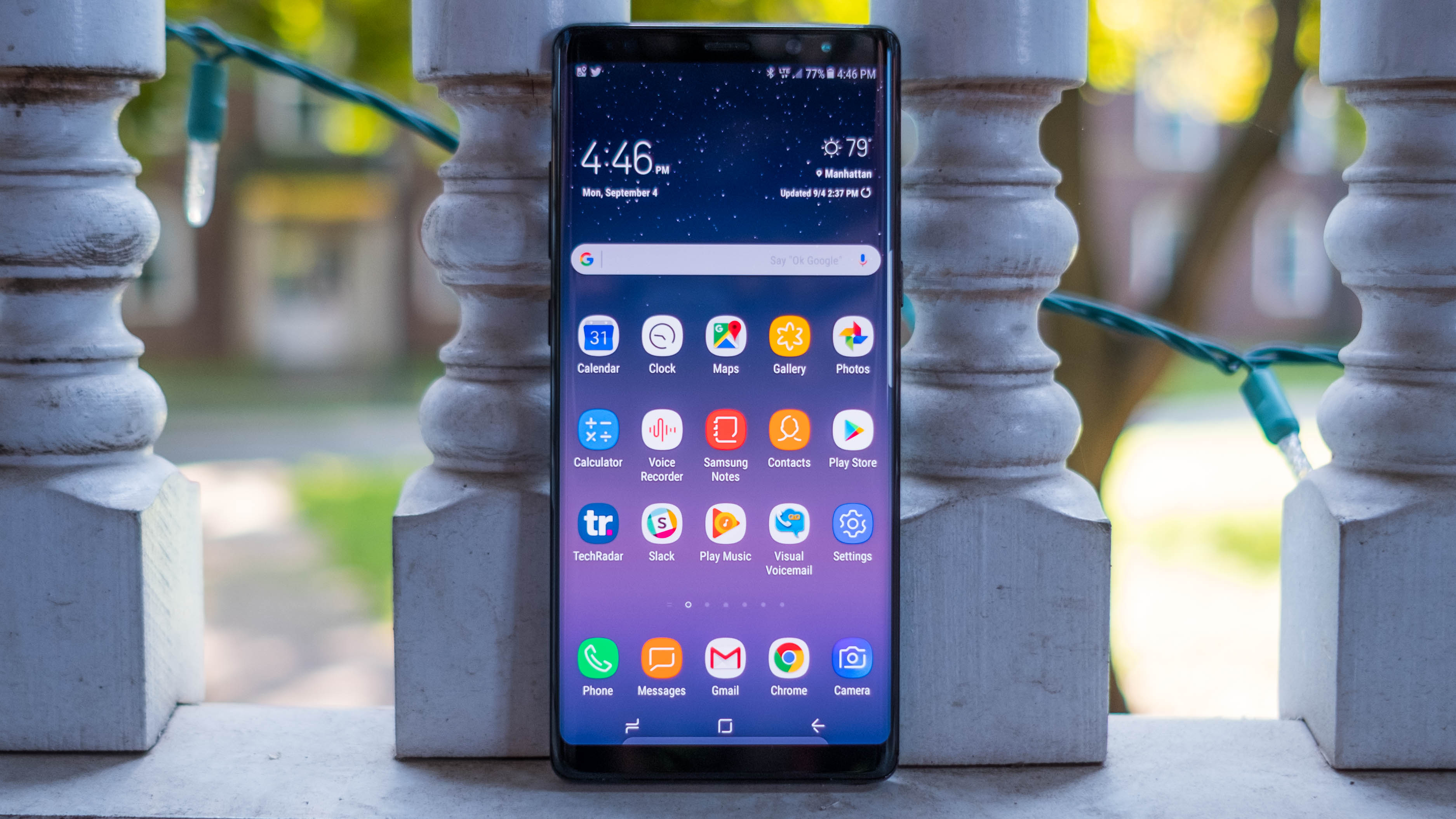 The Samsung Galaxy Note 8 is Samsung's other flagship, designed for those who want a truly massive 6.3-inch screen and a stylus (known as the S-Pen) to help make the most of it.
Other than that, it has much in common with the Galaxy S range, with a similar (and similarly stylish) glass back and metal frame, a QHD curved screen and a dual-lens rear camera.
There's lots of power too, though it's using a 2017 chipset rather than a 2018 one, so it's not quite a match for the S9 range. But then it's also now a little cheaper than the S9 Plus and still has water resistance, wireless charging and loads of storage.
Bear in mind though, the Galaxy Note 9 launches on August 9 and will like be on sale soon after, so if you're considering Samsung's biggest handset you may want to hold out to see what the Note 9 can offer.
Read our full Samsung Galaxy Note 8 review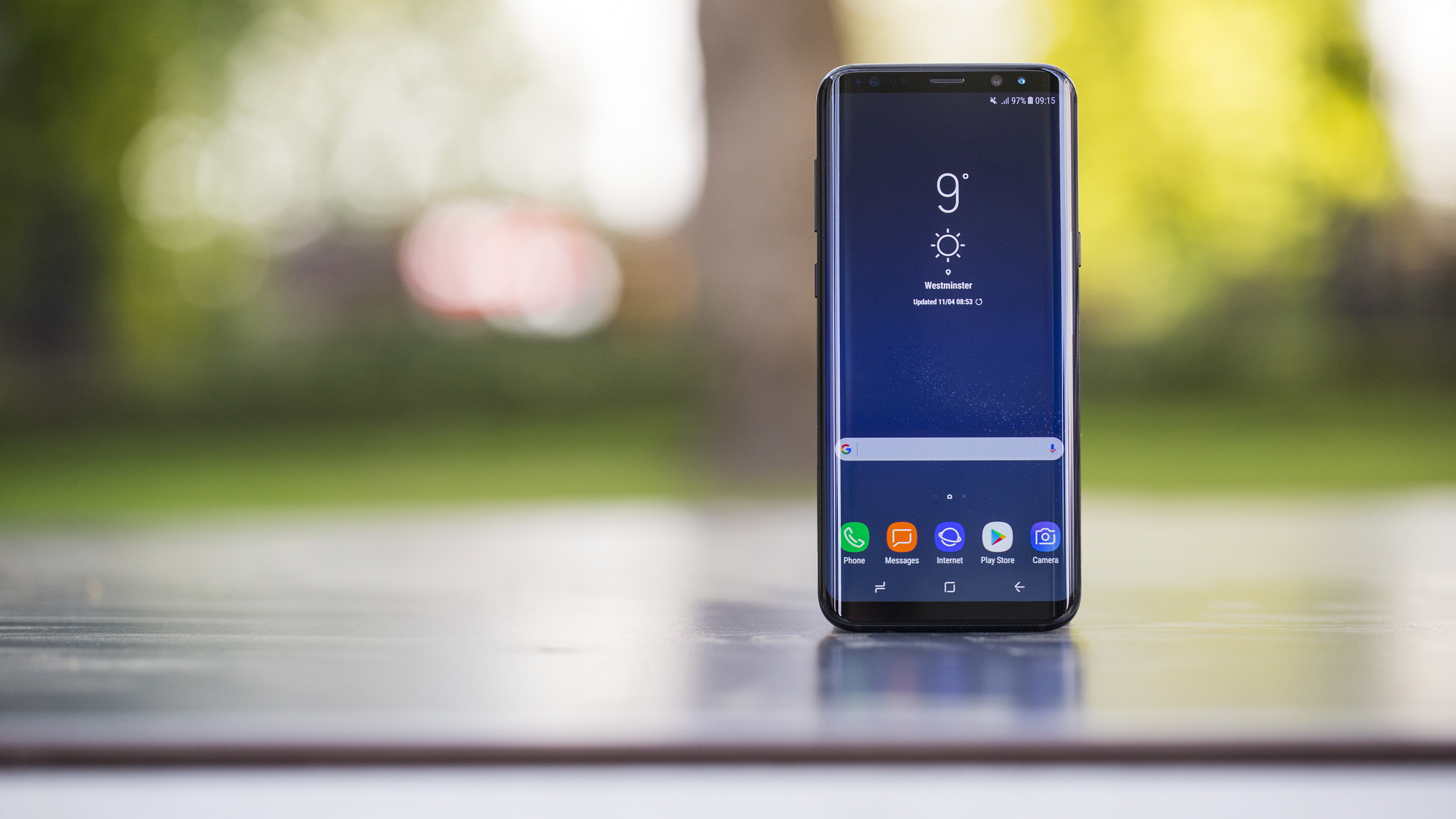 The Samsung Galaxy S8 Plus is a big-screen alternative to the Samsung Galaxy S8, but it's not just the 6.2-inch display that's bigger, the 3,500mAh battery is too.
Otherwise this is a very similar phone, with many of the same pros and cons. You get a sharp display with great contrast and colors, a powerful – if now slightly dated – chipset, a 12MP single lens camera that excels in most lighting, and more biometric options than you'll know what to do with.
It's also cheaper than the Samsung Galaxy S9 Plus or Galaxy Note 8, making the Galaxy S8 Plus a slightly more affordable big-screen option – though it lacks the dual-lens cameras of those phones.
Read our full Samsung Galaxy S8 Plus review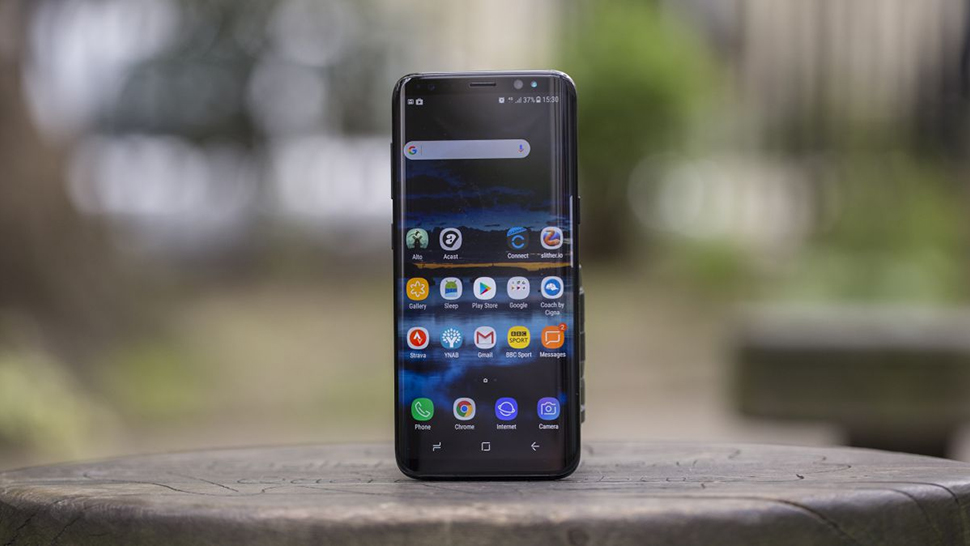 The Samsung Galaxy S8 was one of the best phones of 2017 and it still ranks high now. In fact, the Samsung Galaxy S9 is only a fairly minor upgrade.
The S8 has a sharp 1440 x 2960 5.8-inch OLED screen, which of course, is curved. It's got a great design, with a metal frame, a glass back and minimal bezel, it's got a 12MP camera that outperforms most phones and even now it's still very powerful.
It's also water-resistant, supports wireless charging and has a fingerprint scanner, a face scanner and an iris scanner – though the latter two don't work as well as on the Galaxy S9 and the former is in a more annoying position. Still, they're small complaints about what's otherwise a minor classic in the smartphone world.
Read our full Samsung Galaxy S8 review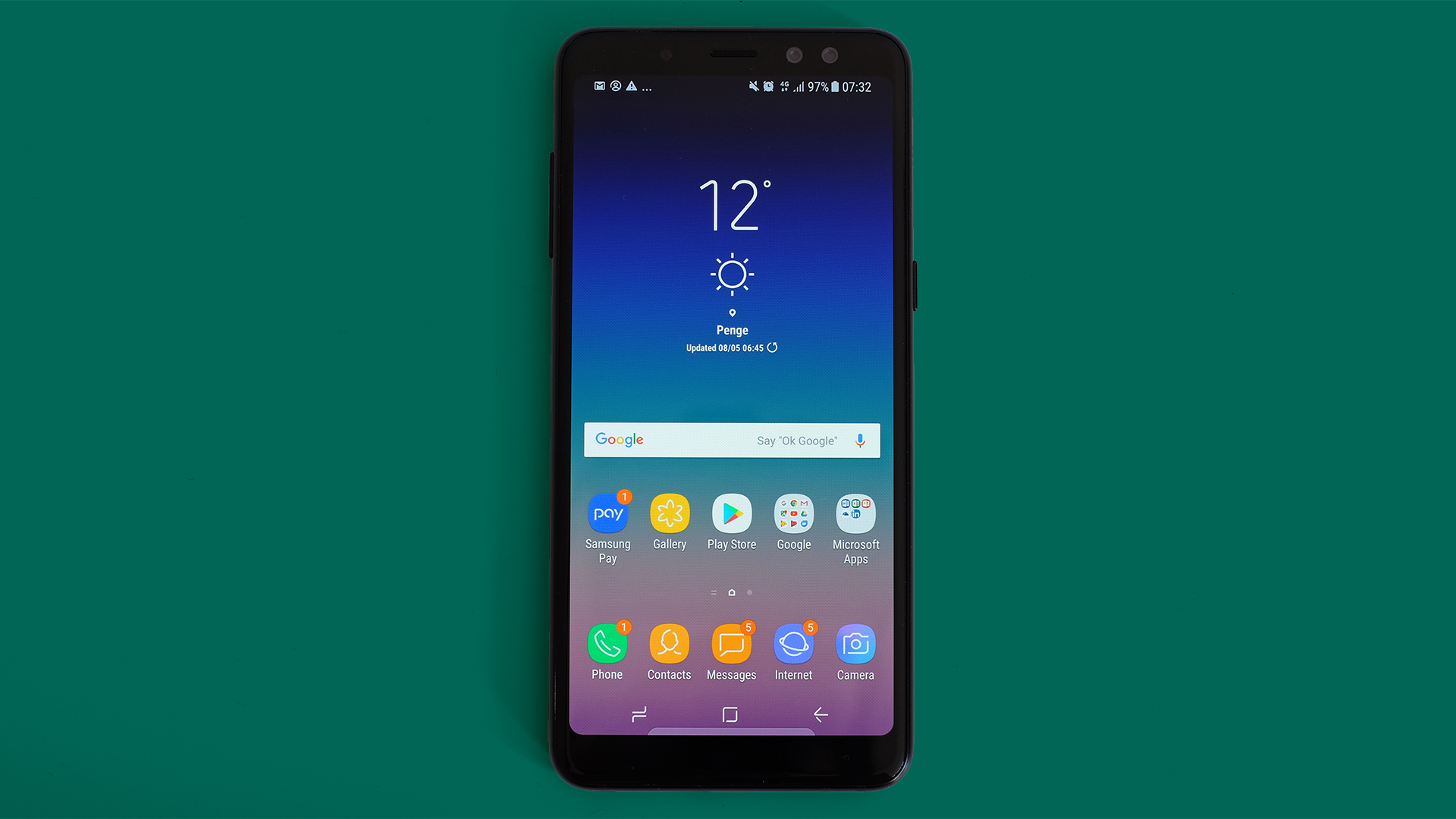 The Samsung Galaxy A8 finds the sweet spot between Samsung's flagship S range, and the slightly more basic J and lower numbed A devices with a mix of high-end features and more affordable compromises.
One feature that is unique to the Galaxy A8 compared to the other Samsung phones in this list is its dual front-facing selfie cameras.
There's a 16MP primary sensor, which sits alongside an 8MP snapper and allows you to access the Live Focus feature, which blurs the background of portrait shots to create a bokeh effect.
The Galaxy A8 delivers many of the core features offered by the flagships. You can get more for your money elsewhere, but if you're set on Samsung there's little to complain about here.
Read our full review: Samsung Galaxy A8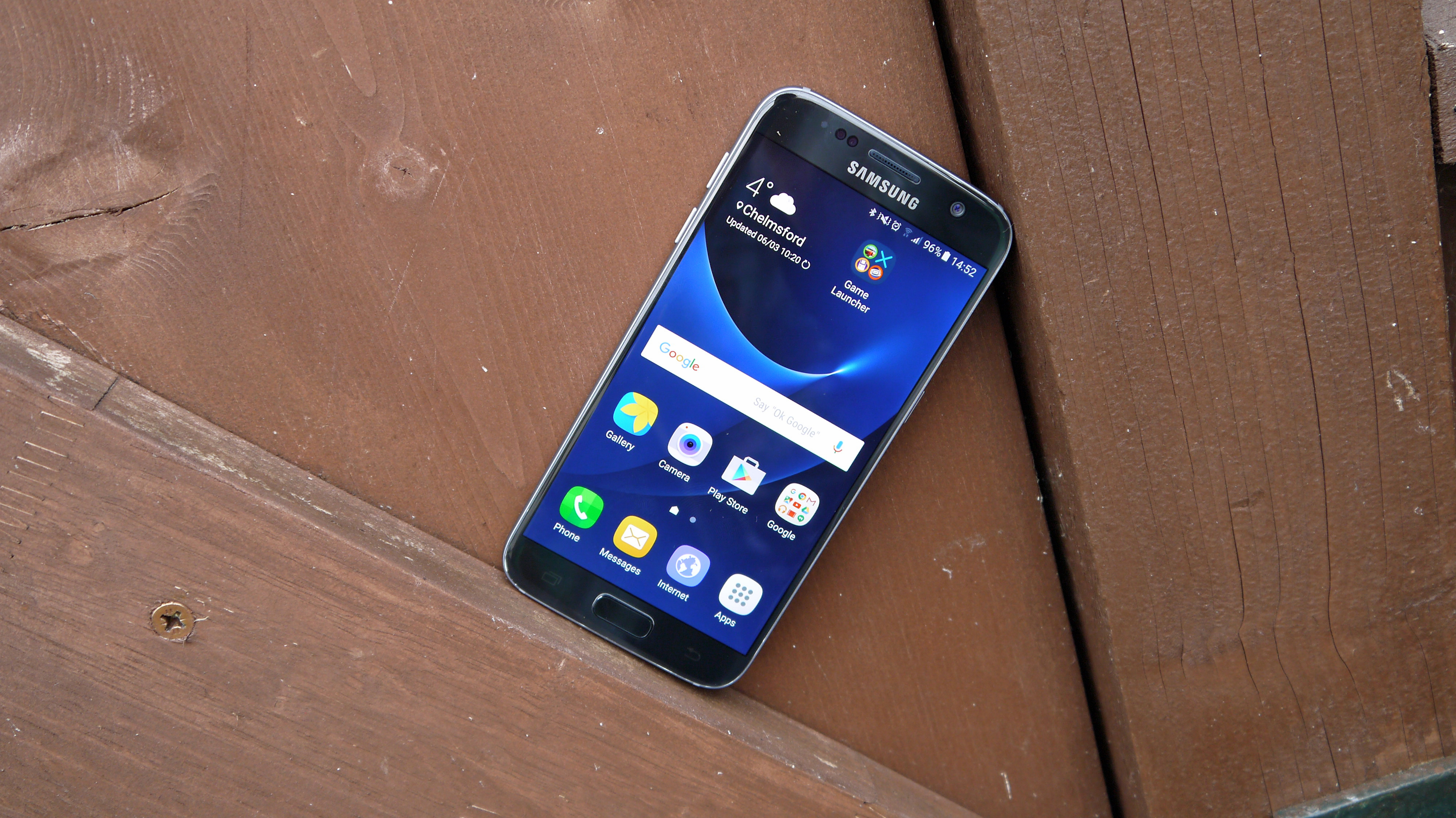 The Samsung Galaxy S7 was one of the best phones of 2016, which means it's still very decent now, especially given that the price has dropped a lot since launch.
But it could appeal not just to those on a budget, but also those who want a fairly compact phone, as its 5.1-inch screen is small by modern standards. It's as good as you'd expect from Samsung though, thanks to its use of Super AMOLED and its QHD resolution, though unlike most Galaxy S handsets from the last couple of years this one's screen is flat.
The Galaxy S7 also has a water-resistant build and a highly capable 12MP camera, plus specs that were once top-end and still hold their own in the mid-range.
Read our full Samsung Galaxy S7 review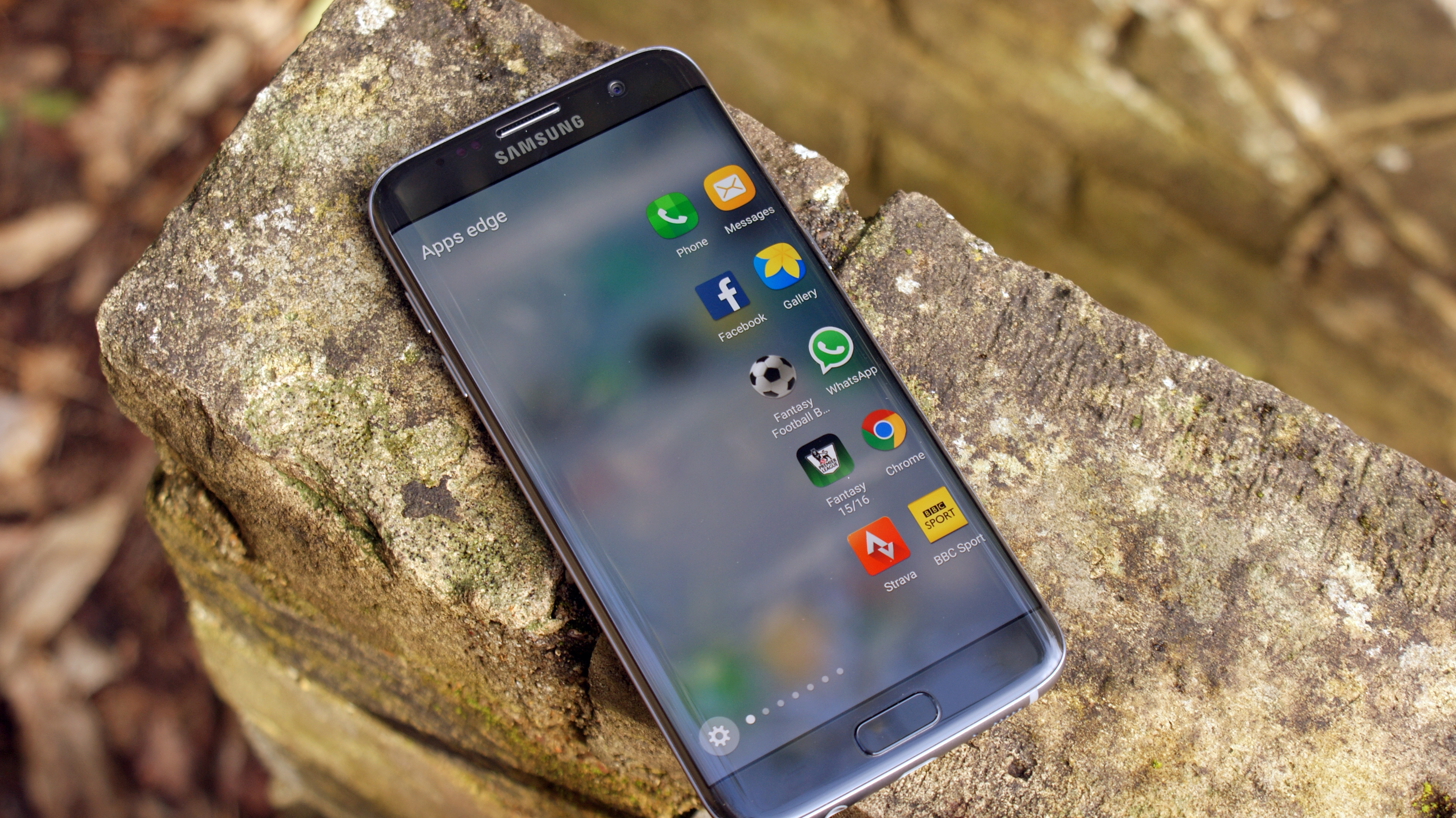 The Samsung Galaxy S7 Edge is a bigger, curvier alternative to the Samsung Galaxy S7. The larger 5.5-inch screen is the same resolution (and therefore slightly less sharp) but still super crisp and vibrant, while the curves ensure the design is more modern.
The Samsung Galaxy S7 Edge also has a big 3,600mAh battery, making it one of the longer lasting Samsung phones you'll find, and it has the same great camera as the standard Galaxy S7.
Its chipset is getting on a bit, but still stands up to similarly priced phones, and there's only 32GB of built-in storage, but you do also get a microSD card slot, so even the bad that points aren't that bad.
Read our full Samsung Galaxy S7 Edge review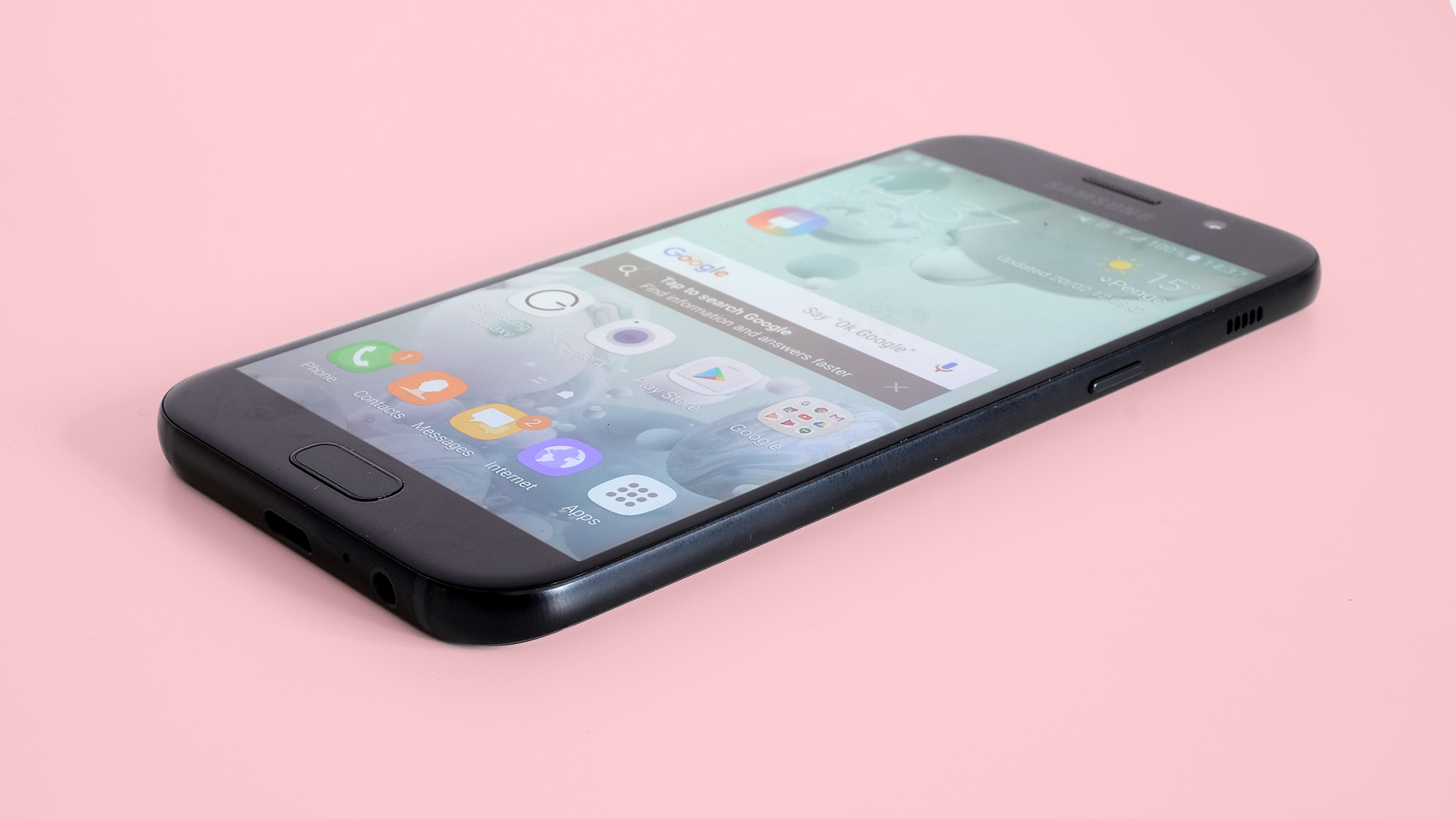 The Samsung Galaxy A5 (2017) was launched as a mid-range alternative to the Galaxy S range, and it holds up well, thanks largely to its 1080p AMOLED screen capable of punchy colors.
The Galaxy A5 is also packing mid-range power and a quality metal and glass build that's quite similar to that of the Samsung Galaxy S7.
Battery life is far better than you might expect too, with the phone comfortably lasting well over a day, but the 16MP camera is a bit of a step down in quality from the S7 range.
Read our full Samsung Galaxy A5 (2017) review