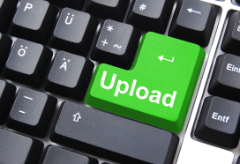 Dutch anti-piracy outfit BREIN has been very active in recent years, targeting uploaders on various sharing sites and services.
This week the anti-piracy group announced yet another victory against a group of frequent copyright infringers in the Netherlands.
BREIN successfully tracked down and settled with two key members of the "Libra Release Team" (LRT), which is estimated to consist of eight to ten people in total.
LRT is best known in the Netherlands for repackaging English movie and TV releases with Dutch subtitles. These were then shared on torrent sites and Usenet forums.
According to court papers, the files in question were uploaded to place2home.org and place2home.net. However, they often spread out over other sites as well. In total, the release team has published nearly 800 titles.
BREIN tracked down the founder of LRT, who had already stopped uploading, and obtained an ex-parte court order against a more recent uploader. Both have settled with the anti-piracy group for a total of 8,000 euros, an amount that takes their financial situations into account.
The uploader was further summoned to and stop his activities effective immediately. If not, an ex-parte court order requires him to pay an additional penalty of €2,000 per day, up to a maximum of €50,000.
The court papers don't mention how the members were uncovered, but it is likely that they left traces to their real identities online, which is often the case. The group also recruited new members publicly, using Skype and Gmail as contact addresses.
It's unclear whether the settlements means the end of the Libra Release Team. While the targeted persons are unlikely to pick up their old habit, some of the others may still continue, perhaps under a new name.
Source: TF, for the latest info on copyright, file-sharing, torrent sites and ANONYMOUS VPN services.