Just like subscription-based TV services, there's an increasing amount of choice when it comes to subscription-based gaming services. Sony and Microsoft have their own dedicated online services where games are there to sweeten the deal – PlayStation Plus and Xbox Live. However, they also have their own services dedicated purely to accessing a back catalog of games called PlayStation Now and Xbox Games Pass.
However, Xbox One owners have another option available: EA Access.
Check out our guide to the Games with Gold free games and PS Plus free games for a look at your other options.
What is EA Access?
Launched in 2014, EA Access is publisher Electronic Arts' own slice of the subscription service world, offering Xbox One owners access to its wide library of titles as well as some additional incentives.
Though Sony was also invited into the partnership so that PlayStation owners could have access to the service, it declined. PC gamers on the other hand are able to use the sister service, Origin Access.
What are the benefits of being an EA Access member?
The most obvious benefit to being an EA Access member is that you're able to play any of the games in its ever-growing instant access 'Vault'. At the moment there are over 45 titles in the vault and members are able to download and play them for free as long as they're still paying a membership.
Outside of this EA game library there are also early access benefits and discounts to be had. EA's Play First Trials give members of the service the chance to download and play new release EA games before anyone else.
There are limits on how far into the game you can get and how much you're allowed to play but typically you get to try out a new game around five days before its official release. If you like what you try and decide to purchase the full game, all of your progress from the trial carries over and you can get a discount off the full price.
The member discount is 10%, but this applies to DLC, season passes, and Ultimate Team content as well as full games so you can making a saving several times over on games which continually release content.
EA Access games: what's in the Vault?
Unsurprisingly you'll find EA's own games on EA Access. This means you'll get to play and get discounts on games created studios which fall under the EA umbrella such as EA Sports, EA Dice, and BioWare.
Yes, it's a service dedicated to one publisher but this does make for a surprisingly diverse range of games. There's naturally a heavy leaning towards sports titles like FIFA, NBA and NHL. However, RPG fans will find plenty to love in Mass Effect and Dragon Age and franchises like Battlefield, Battlefront, Need for Speed will appeal to fans of faster-paced action.
EA continually adds games to the vault and it's said that it has no intention to remove any previous inclusions. In the terms and conditions for the service, however, it does note that it retains the right to do so.
They don't tend to be the newest EA games as you'd expect but in there right now you'll find big titles like Battlefield 1, Titanfall 2, Dragon Age Inquisition and many many years worth of EA Sports releases.
There doesn't seem to be any kind of upload pattern but it's fairly easy to keep up with the news of games being added to the service through EA's social channels.
The newest games such as FIFA 18 and Battlefront 2 are more likely to be found in the free trial section of the service (where you can play them for free for around three days). It's reasonable to expect that they'll eventually come to the vault like their predecessors.
It's not quite the same range you'll find on other subscription services but if you're a big fan of the games EA publishes it is the comparatively cheaper service for Xbox players.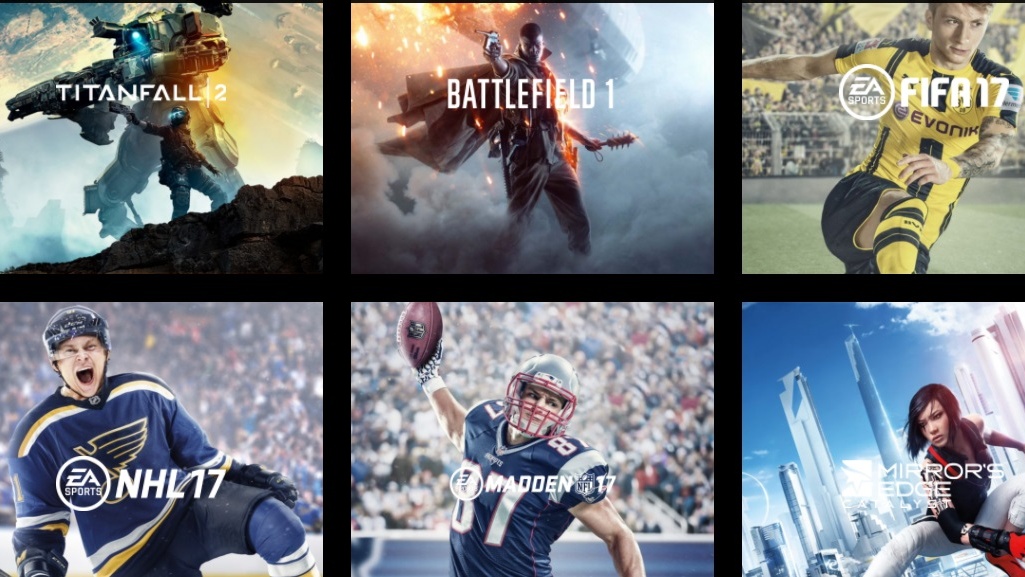 EA Access price: how much is it?
An EA Access membership is $4.99 / £3.99 / AU$6.99 a month. When you buy a new EA game you're typically offered 10% discount on your membership so buying a new EA game will generally get you a month's free access.
There is, of course, the option of an annual membership which costs $29.99 / £19.99 / AU$39.99.
Prices don't tend to mean a lot without context so when it comes to EA Access, a 12 month subscription is half the price of a 12 month Xbox Gold membership which is $59.99 / £39.99 / AU$79.95. It's also half the price of Xbox Games Pass which costs $9.99 / £7.99 / AU$10.95 on a monthly basis.
It's worth noting that EA Access payments are handled through the Xbox billing system, so the payment method you want to use will have to be attached to your Xbox account.
You don't, however, have to be subscribed to any of Microsoft's own services to use this one. Payment is automatically renewed every month or year depending on what membership duration you choose.
You can join EA Access through EA's website
Do I have to be online?
Given that you download the games you play on EA Access, the only time it's absolutely essential to be online is when you want to actually download them or access their online services.
Other than that you can download and play offline as much as you like. You also have to be online to access Play First trials, given that they track how long you've been playing and where you've gotten to.
Download limits and speeds can, of course, create problems here but download services have proven more popular and easier to use than streaming services like PlayStation Now which Sony has struggled to push.
There are a few EA Games titles on our list of the best Xbox One games