It's been about a year since we got the new AMD Vega cards, which gave the GTX 1080 and GTX 1070 a run for their money. However, the rest of AMD's product line is still running on Polaris, and may continue to do so until AMD Navi makes its way to market.
But what will AMD Navi look like?
We've heard rumors that AMD Navi won't occupy the high-end immediately, saving its hand for later, according to Wccftech. This delay could be a sign of AMD's change in approach to GPUs – catering to PC gamers is out, while custom GPU designs for the likes of Sony and Apple are in. This seems to fit nicely with the rumor that AMD Navi is going to be designed with the Xbox Two and PS5. Either way, it'll be more exciting than the Radeon RX 590.
So, before we start exploring all the juicy gossip, speculation and even some information, consider that nothing is set in stone yet. Still, you should keep this page bookmarked, as we'll update it as soon as we get any new information.
Cut to the Chase
What is it? AMD's next-generation 7nm GPU architecture
When is it out? 2018
What will it cost? Pricing remains yet to be confirmed
AMD Navi release date
Right now, the only official proof that Navi will be launch anytime soon is a small statement from AMD titled "Expanding our High-Performance Leadership with Focused 7nm Development."
In the release, AMD Chief Technology Officer Mark Papermaster states that "We have already tapped out multiple 7nm products at TSMC, including our first 7nm GPU planned to launch later this year and our first 7nm server CPU that we plan to launch in 2019."
Unfortunately, even with that statement we don't really have a full picture of when or how AMD Navi is going to hit the market. Especially when this 7nm GPU AMD is referring to could be an Vega 7nm chip, which thus far have only been packed into Radeon Instinct cards meant for severs and workstations.
A lot of the speculation right now revolves around Navi being designed to power the next generation of game consoles, with gaming graphics cards to follow later.
This all comes from that leaked roadmap we mentioned earlier, which suggests that AMD Navi will show up in the second half of 2019. However, the entire line probably won't make an appearance at the same time. Instead, the cards that will likely show up in 2019 will be more mid-range products for budget-minded gamers with full-fat enthusiast grade 7nm cards showing up as late as 2020.
This all comes from a leaked benchmark, however, but it would seem to fall in line with when we can expect the next generation of consoles – late 2019/early 2020.
Either way, we know that AMD Navi is coming, we've even seen rumors about Navi's follow-up, called Arcturus, according to a report from Wccftech. It seems like AMD has a lot of stuff coming out in the next few years, we just have to wait to see what happens.
We're sure AMD will have more to share early next year – especially when AMD just teased the announcement of 7nm processors and graphics cards they will be made at CES 2019?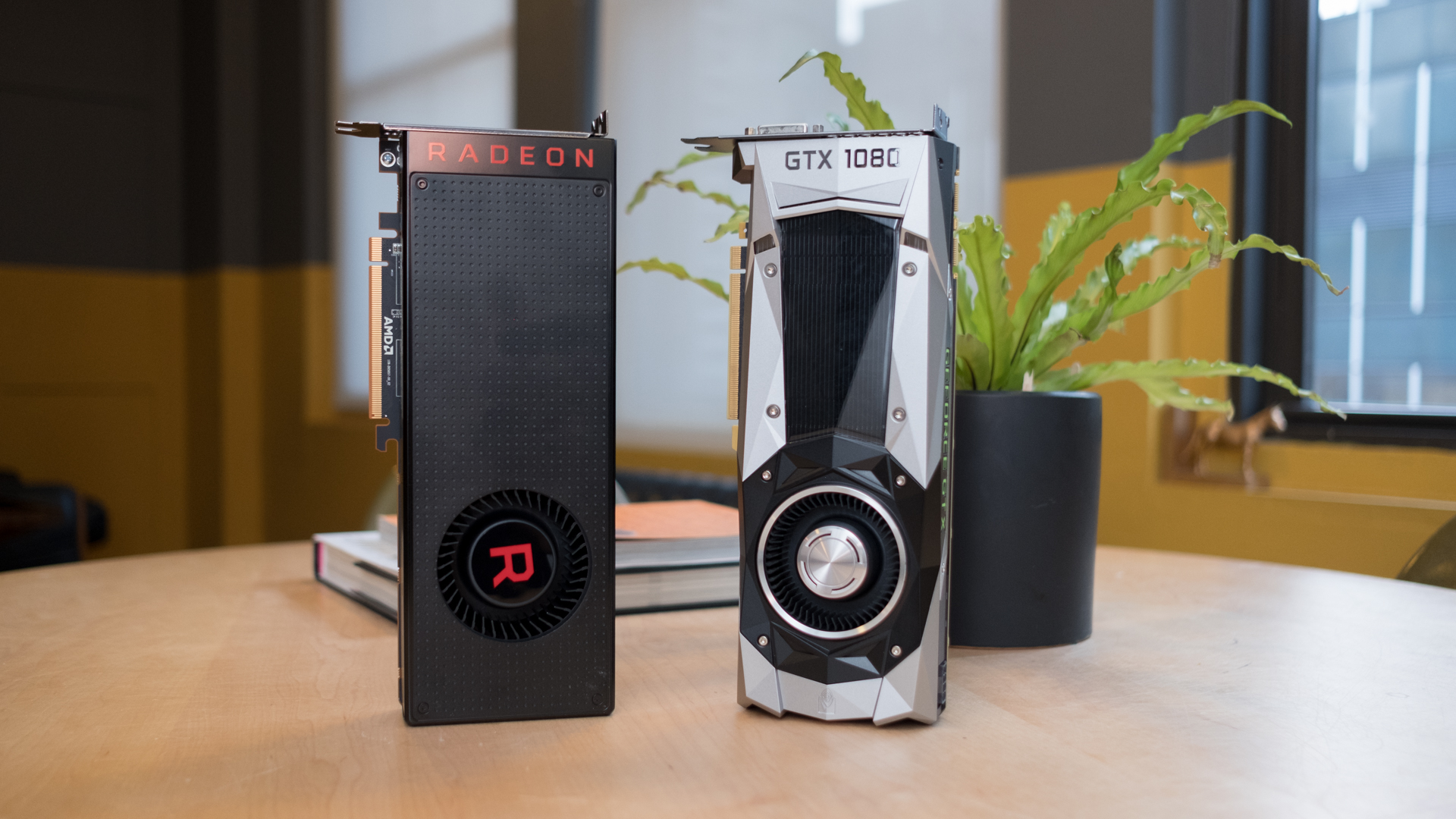 AMD Navi price
Over the last decade or so, AMD has essentially built a name for itself in the GPU space as the budget king. And, as Nvidia gets ready to release its next generation of Turing RTX graphics cards that cost upwards of a thousand bucks, AMD will probably double down on this – just like it released Ryzen and Ryzen Threadripper to counter Intel.
As for the exact pricing, we're not entirely sure, but we expect the pricing to follow in line with the Radeon RX 500 series. Those prices are below.
AMD Radeon RX 550 – $114 (£99, AU$104)
AMD Radeon RX 560 – $139 (£140, AU$235)
AMD Radeon RX 570 – $280 (£250, AU$340)
AMD Radeon RX 580 – $289 (£289, AU$450)
We can expect the prices to go up, however, due to the likely inclusion of GDDR6 memory, which we'll dive into later. Either way, expect to pay more for the Radeon RX 650.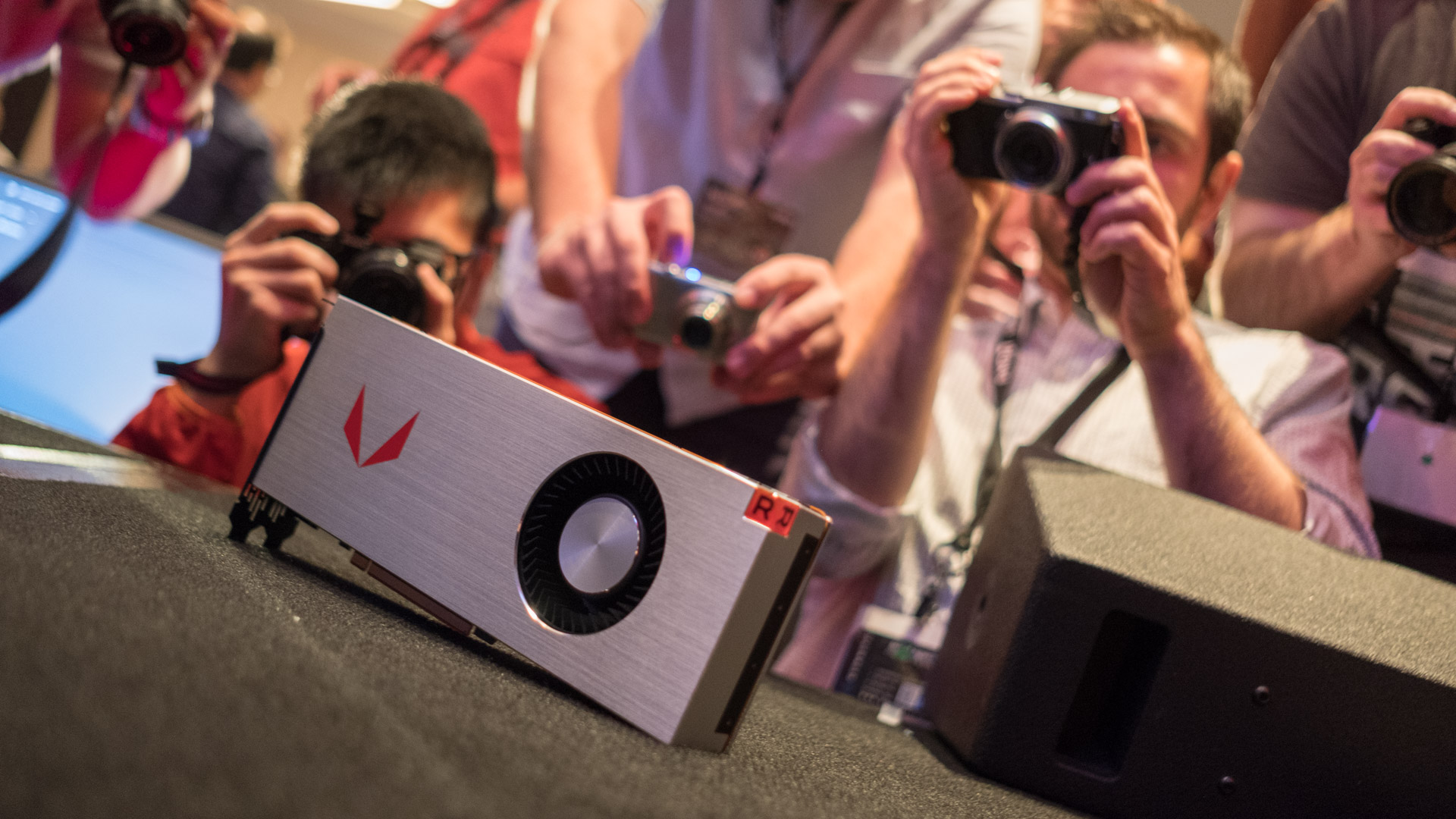 AMD Navi specs
Beyond the rumor that it's going to be running on a 7nm process and GDDR6, there's not much we know about AMD Navi. Because AMD Navi is going to be the first mainstream GPU processor to break away from the GCN architecture, we could see more shaders and and faster clock speeds, while improving efficiency substantially.
However, we don't think AMD is going to be doing much to compete on the high-end with Nvidia this time around. AMD Vega 7nm, which would have the horsepower to compete with Nvidia Turing, won't be coming to gamers. Instead, it will likely appeal more towards professionals and creatives – with Apple likely being a huge customer.
In the past AMD would compete with high-end Nvidia GPUs by just shoving multiple chips into a graphics cards and passing it along as a enthusiast-grade GPU. This time around, though, AMD has made it clear that it's not interested in making multi-GPU setups, according to a report from PCWorld. This is backed up by the fact that only two of the AMD Radeon RX 500 series cards were even compatible with Crossfire.
So, instead of any high-end GPU, we'll likely see a Radeon RX 600 series that'll continue the legacy of cards like the AMD Radeon RX 580, delivering respectable performance in modern titles at 1080p while keeping prices attainable for more budget-conscious gamers. So instead of the Nvidia GeForce RTX 2080 Ti rival, think more Nvidia GeForce GTX 1060 in terms of direct competition.
Unfortunately, we're going to have to keep waiting for concrete information on AMD Navi. But, until then, keep this page bookmarked for all the latest news, rumors and speculation.