Black Friday was a tempting time to pull the trigger on buying a new 4K TV, but often sales are limited to the cheapest, poorest performing TVs. If you want the best 4K TVs at the best prices, you really want to wait until the Super Bowl Sunday deals in 2019.
That said, if you can't stand your old 1080p TV another day and need a new one ASAP, don't miss our Cyber Monday TV deals page. There you'll find the best deals still available from the biggest shopping day of the year, with many of the TVs you'll find here available at a steep discount.
If you're just looking for expert advice, however, we've got that, too. Over the last 12 months, we've been hard at work evaluating which TVs are worth the money and which ones … well, are better left on the shelf.
To narrow down a year's worth of high-caliber screens to just eight is a tough job – and has meant that a lot of really good screens didn't make the cut. If you recently bought something in the 40-inch TV range that was great and you don't see it on this list, it doesn't mean we've intentionally snubbed it. Unfortunately best-of lists are tiny and we can only squeeze so many screens on here.
That said, the list you'll find below is what we believe to be the best 4K TVs on the market – from Samsung's outstandingly bright QLEDs to LG and Sony's beautifully dark OLEDs, these are the TVs that can move you to tears.
What's so great about 4K TVs?
Not only do 4K UHD screens have four times the amount of pixels as their 1080p predecessors, these 4K TVs also usually pack in screen technology like High Dynamic Range (HDR) and Wide Color Gamut (WCG) that really make the most of those extra pixels.
The other reason 4K TVs have taken off is that game consoles, like the PS4 Pro and Xbox One X, have totally embraced the 4K future, as have the Blu-ray industry and streaming video player market. Pretty much everyone is on board the 4K Ultra HD train these days, so what better time to get a set?
If all of this sounds weird or archaic or tough to understand, don't worry. We're here to help decipher the wild, wonderful world of Ultra HD. Give us a few minutes of your time and we'll help you take home the best 4K TV on the market.
What is 4K? Watch the video below to find out:
What are the best 4K TVs in 2018?
After an underwhelming debut, Samsung's QLED technology really needed to bounce back in style in 2018. It didn't surprise us in the least, then, to discover Samsung threw the kitchen sink in with its new Q9FN QLED Series of 4K TVs.
As well as being even brighter and more colorful than last year's equivalent model, Samsung's 2018 flagship screens use a completely different lighting system to combat its predecessor's contrast problems: Full Array Local Dimming rather than edge-lit LED lighting. The FALD panel works in tandem with Samsung QLED Quantum Dots to produce a picture that's brighter and more colorful than near any we've seen come from the South Korean manufacturer.
Do those features alone make Samsung Q9FN the best 4K TV on the market? No, but throw in technology like HDR10+ and Q HDR EliteMax – what Samsung bills as its maximum High Dynamic Range experience that's exclusive to the Q9FN – and there's very little doubt in our mind that this is Samsung's best TV ever.
Read the full review: Samsung Q9FN QLED TV (65Q9FN)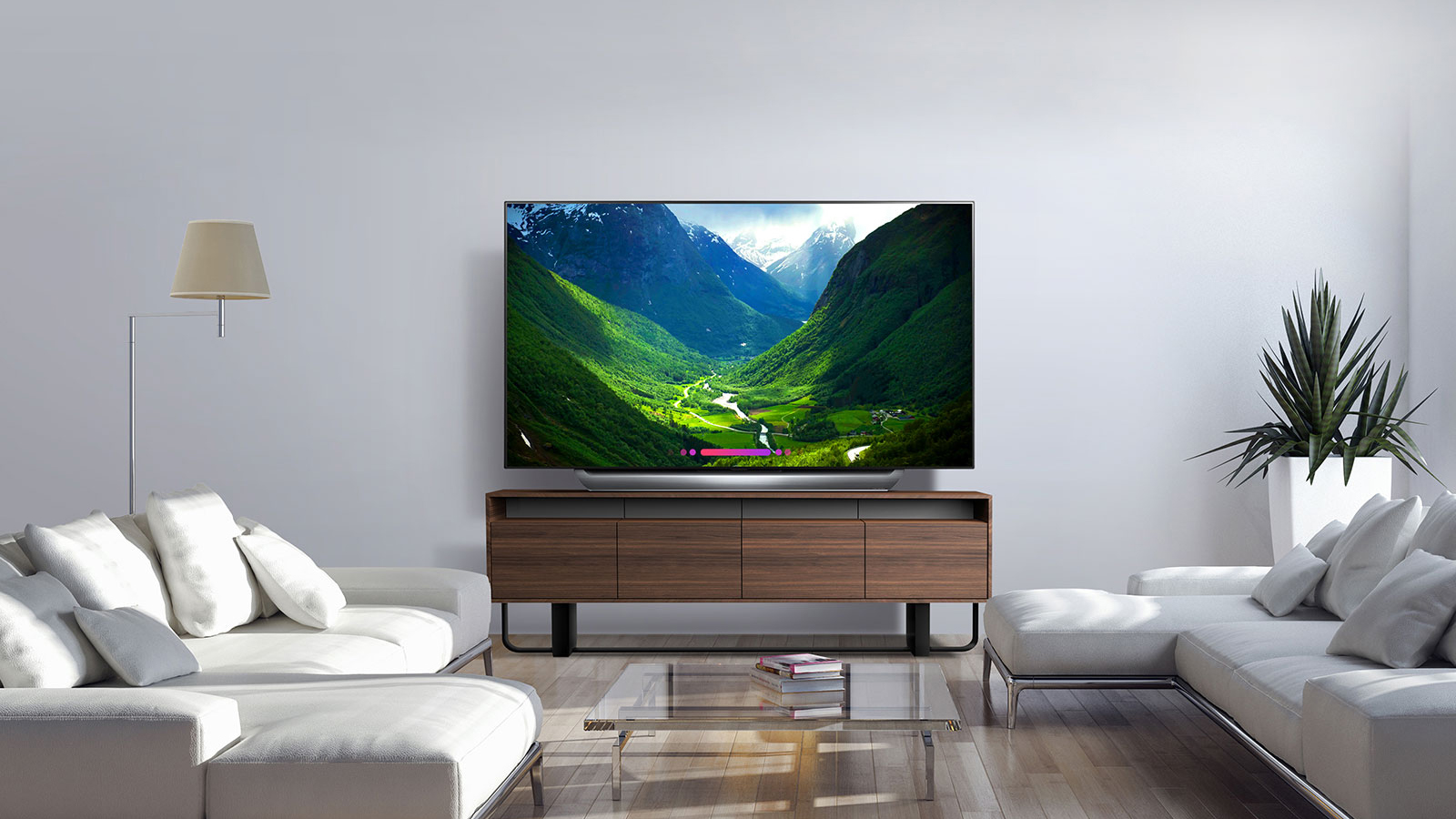 At the top of our list for 2018 is the LG C8 OLED – available in both 55 and 65-inch iterations. It's here because it combines an impressive picture, an extensive set of features, an attractive design and its unrivaled smart platform, to deliver one of the best TVs we have seen to date. It's not as bright as an LCD TV but those deep blacks make a huge difference to the dynamic range of the image. It's also capable of vibrant and gorgeous colors, not to mention an astounding level of detail with native 4K content.
There are other OLEDs worth considering this year (see: Sony's A1E and A8F OLED or LG's own E8 and W8 OLED models) but we think the OLED C8 offers the best price-to-performance ratio of any TV under the sun in the year 2018.
Read the full review: LG OLED C8 (OLED55C8, OLED65C8)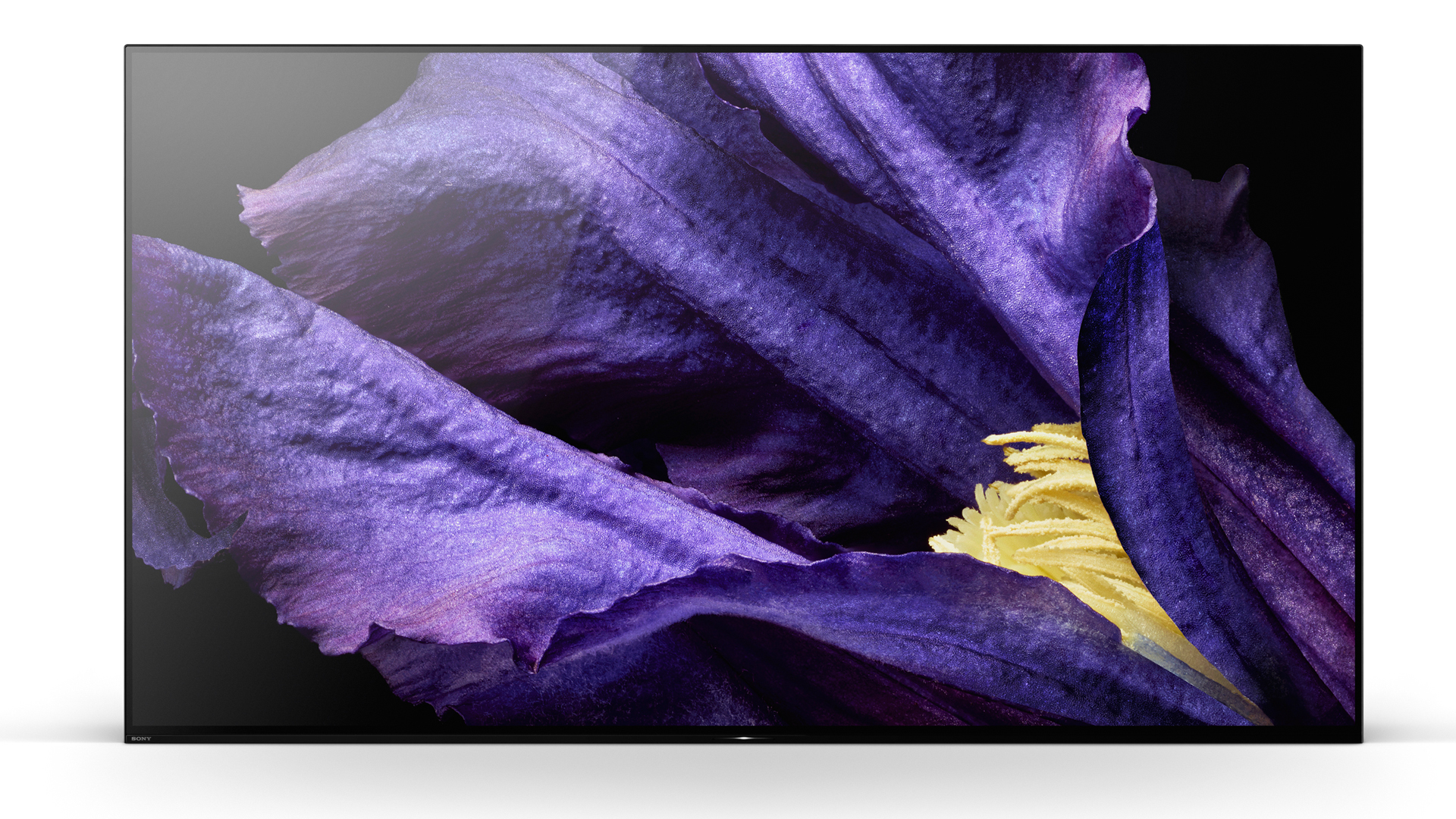 Sony's second-generation OLED flagship, the A9F, is coming at a good time – just as Samsung and LG have stepped up their games with the Samsung Q9FN QLEDand LG E8 OLED, Sony has fired back with a phenomenal OLED of its own.
Much better than last year's A1E, the A9F is unquestionably Sony's best OLED offering to date, and would've been the best OLED of the year if the C8 didn't exist.
While we experienced some minor issues (notably Black level crushing on Dolby Vision, and that Netflix Calibrated mode), niggles are to be expected on a set as ambitious as this. If you can live with the slightly idiosyncratic design, and afford the asking price, it's a glorious UHD display.
Read the full review: Sony Bravia A9F OLED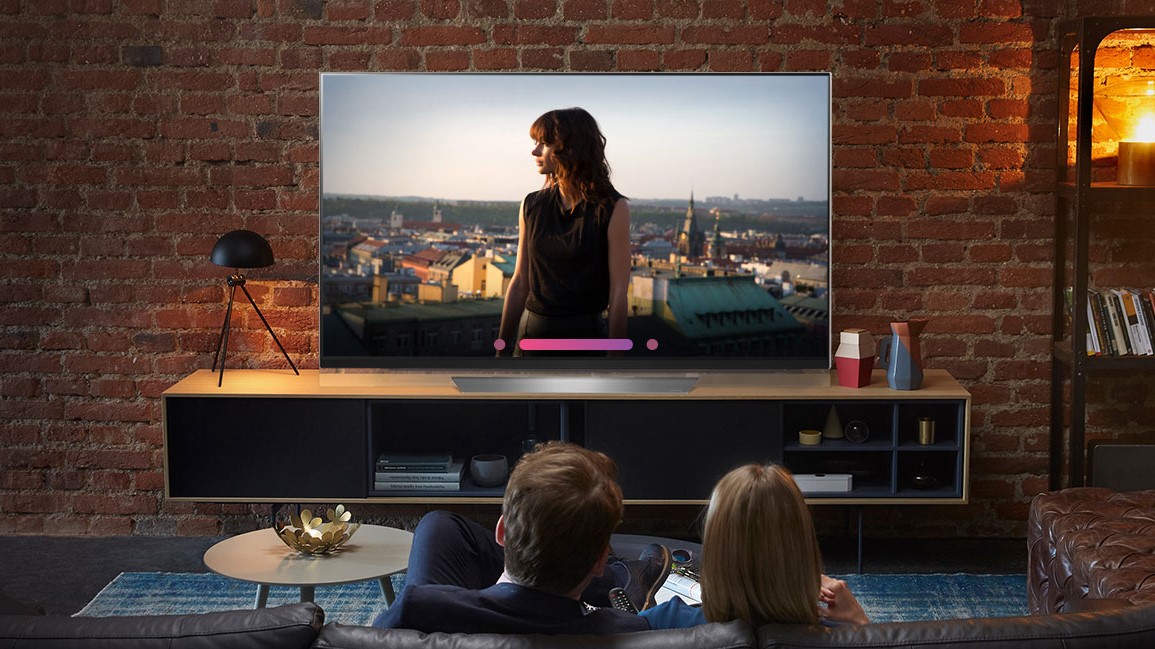 Having potentially pushed the hardware capabilities of its current OLED screen technology as far as they can go, LG has for 2018 turned its attention to the software that drives these screens – and this shift in focus has yielded surprisingly impressive results, improving and even removing many of the residual niggles associated with 2017's already in truth outstanding 4K OLED sets.
The E8 OLED loses a bit of ground sonically from its predecessor, and it can be hard to justify the cost when stacked against the almost identical C8 OLED – but, if none of that stops, you rest assured that the E8 is still one of the best 4K TVs of 2018.
Read the full review: LG E8 OLED (OLED55E8, OLED65E8)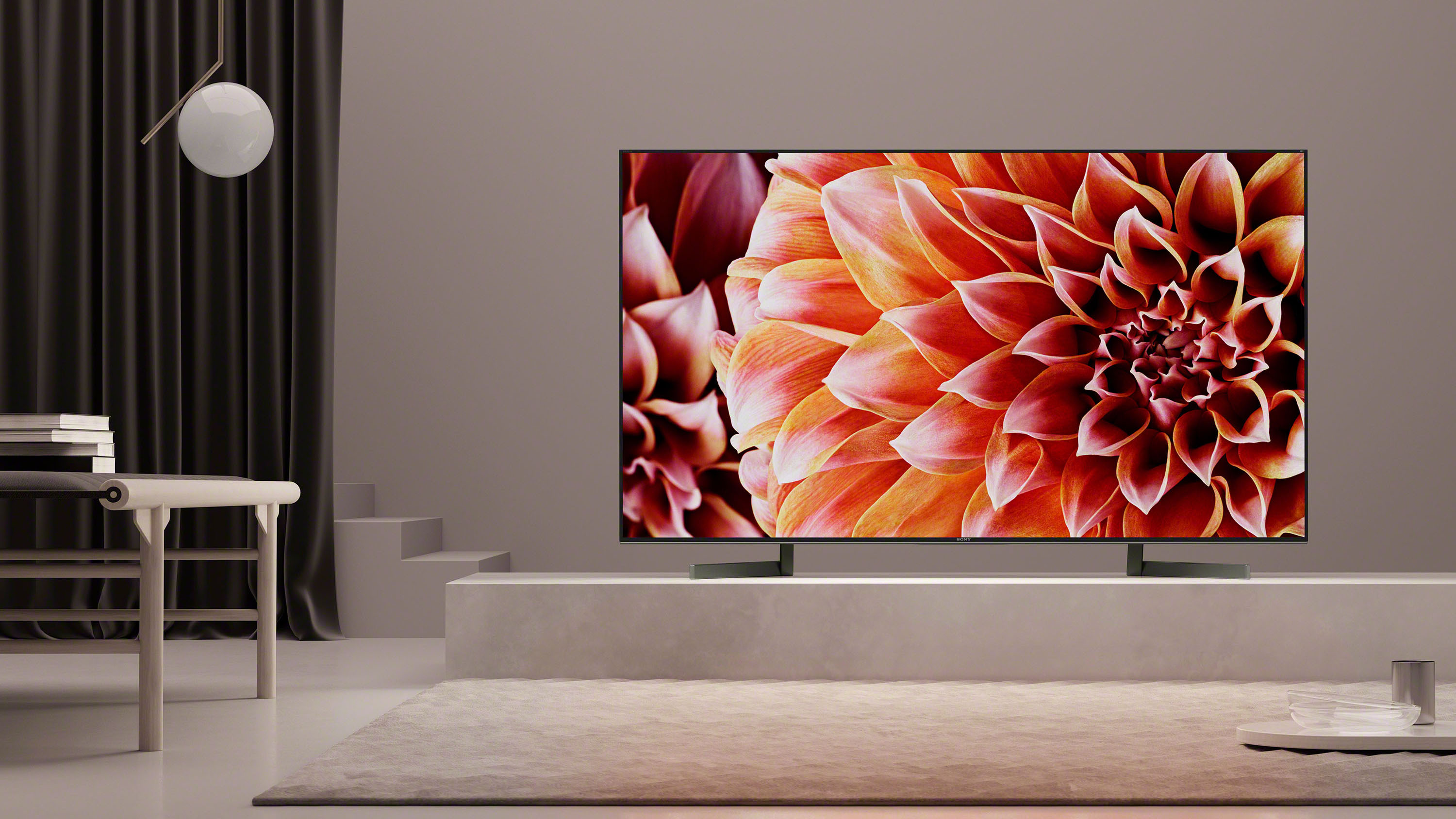 Short and sweet, the 65X900F is a brilliant mid-priced 4K TV. Every one of the improvements Sony has introduced over and above last year's already excellent X900E series – better processing, more brightness, slightly more backlight dimming zones, improved motion performance – delivers the goods, resulting in picture quality that humbles many more expensive TVs.
Its Android TV system and some generally minor backlight clouding stop it short of perfection, but it's hard to imagine any similarly priced upcoming 65-inch UHD rival getting the better of it.
Read the full review: Sony BRAVIA XBR-X900F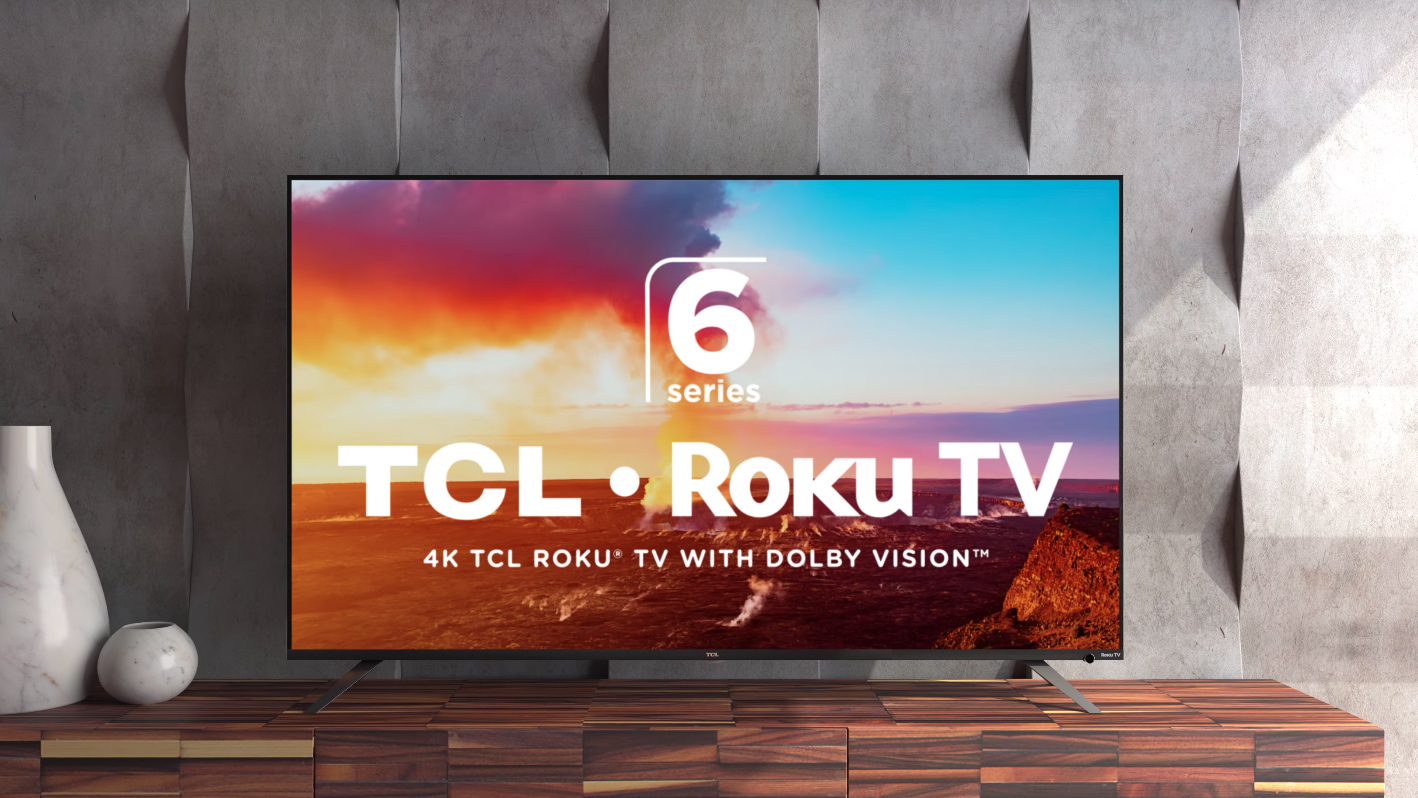 If you have deep pockets and a checkbook filled with blank checks, we'd tell you to reach deep and shell out for only the best 4K TVs on the market – LG's crazy-thin OLED W8 or Samsung's ultra-bright Q9FN QLED. But that's not always realistic: for the vast, vast majority of us, our budget to spend on a 4K UHD TV is limited to somewhere under $1,000 – and often it's even less than that.
To that end, it's absolutely fair to say that the TCL 6-Series is the best TV you can possibly get in this price range. Its performance per dollar is unmatched and its picture quality – despite a few minor flaws – will truly impress you.
Said simply, if there's a better value 4K TV on the market, we've yet to see it.
Read the full review: TCL 6-Series (R615, R617)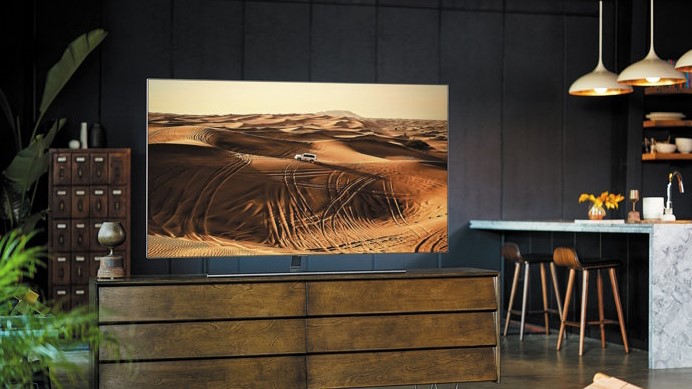 While Samsung's Q7FN isn't quite the pinnacle of 4K QLED technology – that honor is reserved for the Q9FN – it is a great compromise between price and performance, offering a bright screen, three forms of HDR and incredibly accurate colors for $1,799 (£1,999, AU$3,699).
Ambient Mode adds a design aesthetic sure to please even the keenest of eyes and its low-latency game mode makes it a competent companion for the Xbox One X and PS4 Pro. HDR+ mode helps liven up HD/SDR content and of course 4K/HDR content has an eye-watering sheen when viewed on this set. While the Q7FN isn't quite a home run, it's still a solid swing at the mid-range for 4K UHD TVs.
Read the full review: Samsung Q7FN QLED TV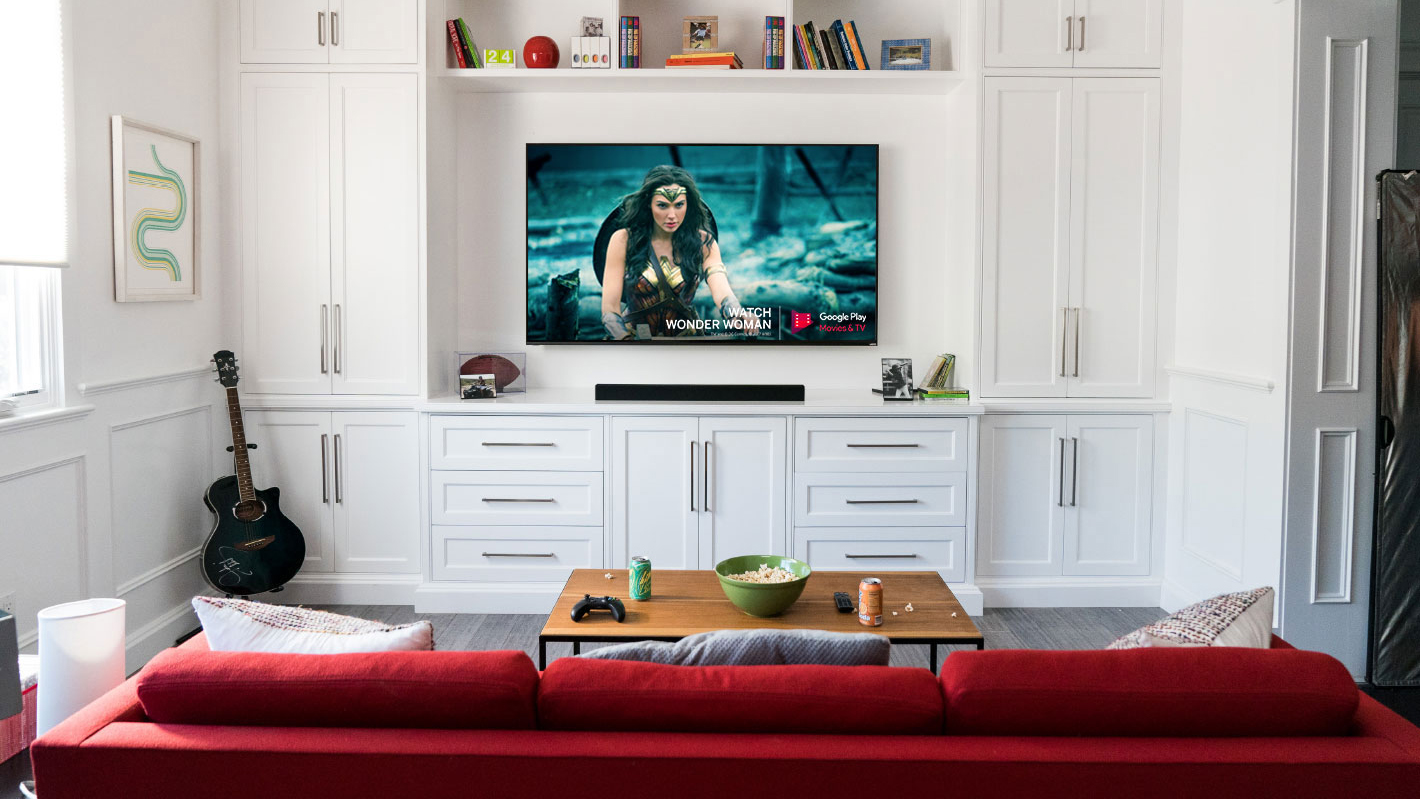 Vizio's 2018 P-Series is a great choice if you're after a TV that performs at an above-average level with great pricing. It has a number of top-shelf features with good black levels, but has its share of problems, too, like some audio reproduction issues and a slower operating platform.
Thankfully, there's nothing to complain about with the TV's 4K HDR performance. In fact, considering how much work it takes for other screens to come close to natural colors, the P-Series is supremely good right out of the box.
Read the full review: Vizio P-Series 2018