If you want to find out what's the best mirrorless camera, you've come to the right place.
Since Panasonic launched the first mirrorless camera in 2008, the genre has grown massively, with models to suit every budget and ability.
Mirrorless cameras allow you to swap and change lenses like a DSLR, but because the mirror inside the camera has been removed (hence the name, with mirrors used to bounce light from the path of the lens up into the optical viewfinder of a DSLR), it has allowed designers to make mirrorless cameras much more compact than DSLRs.
No mirror means that instead of optical viewfinders to frame your subject, mirrorless cameras rely on electronic viewfinders instead. Be aware, too, that most cheaper mirrorless cameras don't come with viewfinders at all – instead, you compose the photo on the rear screen, just as you do with most compact cameras or smartphones.
Mirrorless cameras are also known as compact system cameras (or CSCs for short), with models ranging from the simple to use entry-level models to sophisticated full-frame monsters that rival the very best DSLRs out there. Is a mirrorless camera better than a DSLR then? There are still quite a few pros and cons to both designs, so if you want to find out more, read this: Mirrorless vs DSLR cameras: 10 key differences
Why choose a mirrorless camera over a DSLR?
The DSLR market is huge, but there's only really two main players in the shape of Canon and Nikon. If you opt for a mirrorless camera, the choice is much broader, with the likes of Canon, Panasonic, Fujifilm, Sony and Olympus all offering a wide range of cameras to suit most budgets.
Things have got really interesting in the last six months or so. While Canon already has a modest range of mirrorless cameras based around an APS-C sized sensor, the company has launched its first full-frame mirrorless camera, the EOS R, while Nikon has also entered the full-frame mirrorless market with the Z6 and Z7. In fact (spoiler alert), the Z6 is so good that we reckon it's the best mirrorless camera you can buy right now. You can see why when you scroll further down, but we appreciate it's a pricey option.
That's why we've tried to pick out some more affordable options for this buying guide, as we've based our choices not just on the specifications, performance and image quality, but also handling and value for money. That said, if you're looking specifically for a budget mirrorless camera, take a look at our best mirrorless camera for beginners buying guide.
So whether you're after a better camera than the one featured on your smartphone or are looking for an advanced, high-end model to push your creativity even further, read on to find out what are the best mirrorless cameras you can buy right now.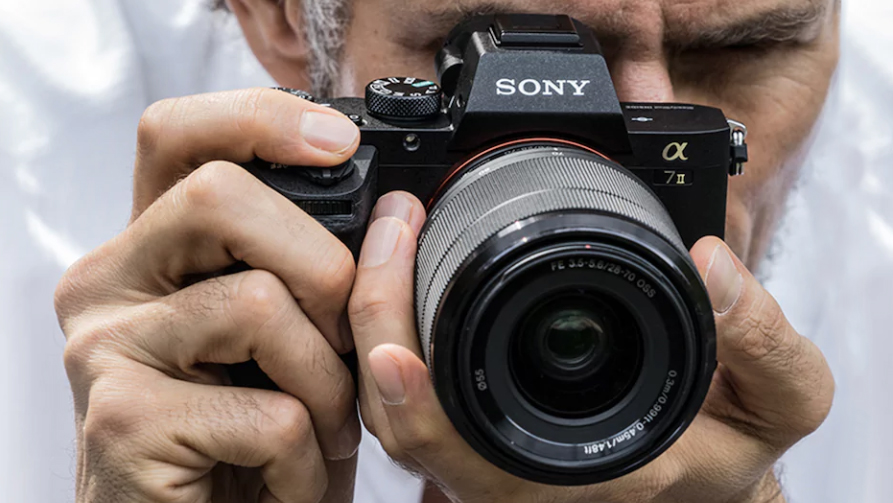 Before we get into our top ten of best mirrorless cameras, let's take a quick look at a camera that doesn't quite make the cut, but represents great value. Scroll down and you'll see the Alpha A7 III from Sony is one of our favorite mirrorless cameras. If your budget can't quite stretch that far, then why not take a look at the model it replaces? Still available (so is the even cheaper Alpha A7), you get an awful lot of camera for your money. This includes a great 24.2MP full-frame sensor, high-resolution electronic viewfinder and a very capable AF system. Handling isn't quite as refined though as the newer camera, but for the incredibly tempting price, this can be overlooked. You'll be hard pressed to find a better camera for your money.

Best mirrorless cameras in 2018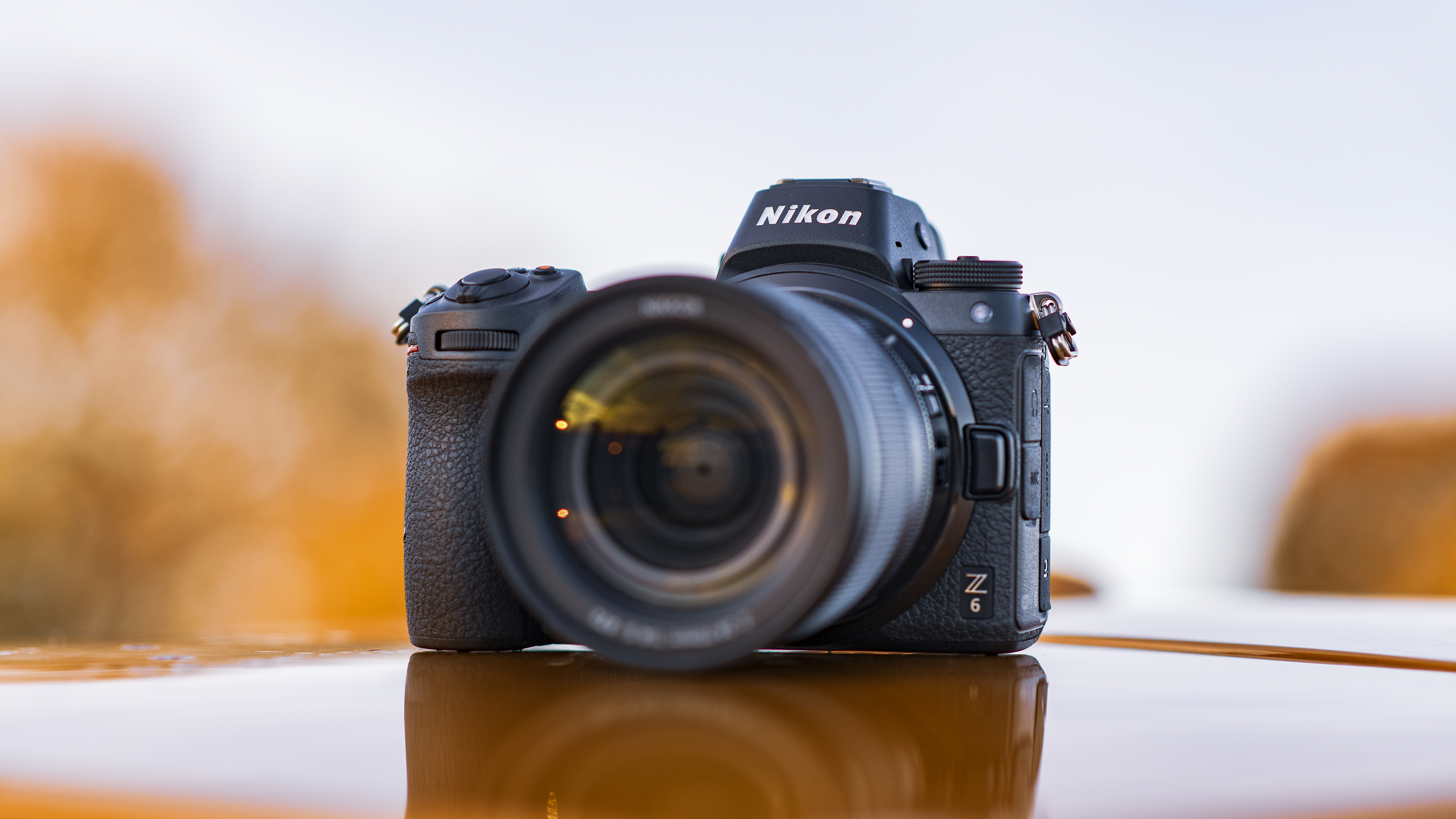 Nikon's Z6 rockets straight to the top of our best mirrorless camera charts, and just edging out its closest rival, the Sony Alpha A7 III. There's not much to choose between them, but we reckon the Z6 just nudges it thanks to its brilliant blend of features and performance which makes it a brilliant choice for the enthusiast photographer or pro photographer looking for a second body. The 24.5MP full-frame sensor delivers beautiful results with great color reproduction and detail, while the 273-point AF system (while not quite as sophisticated as the 693-point AF in the A7 III) and 12fps burst shooting should mean you'll never miss another shot. Handling is polished too, while the large and bright electronic viewfinder is a joy to use.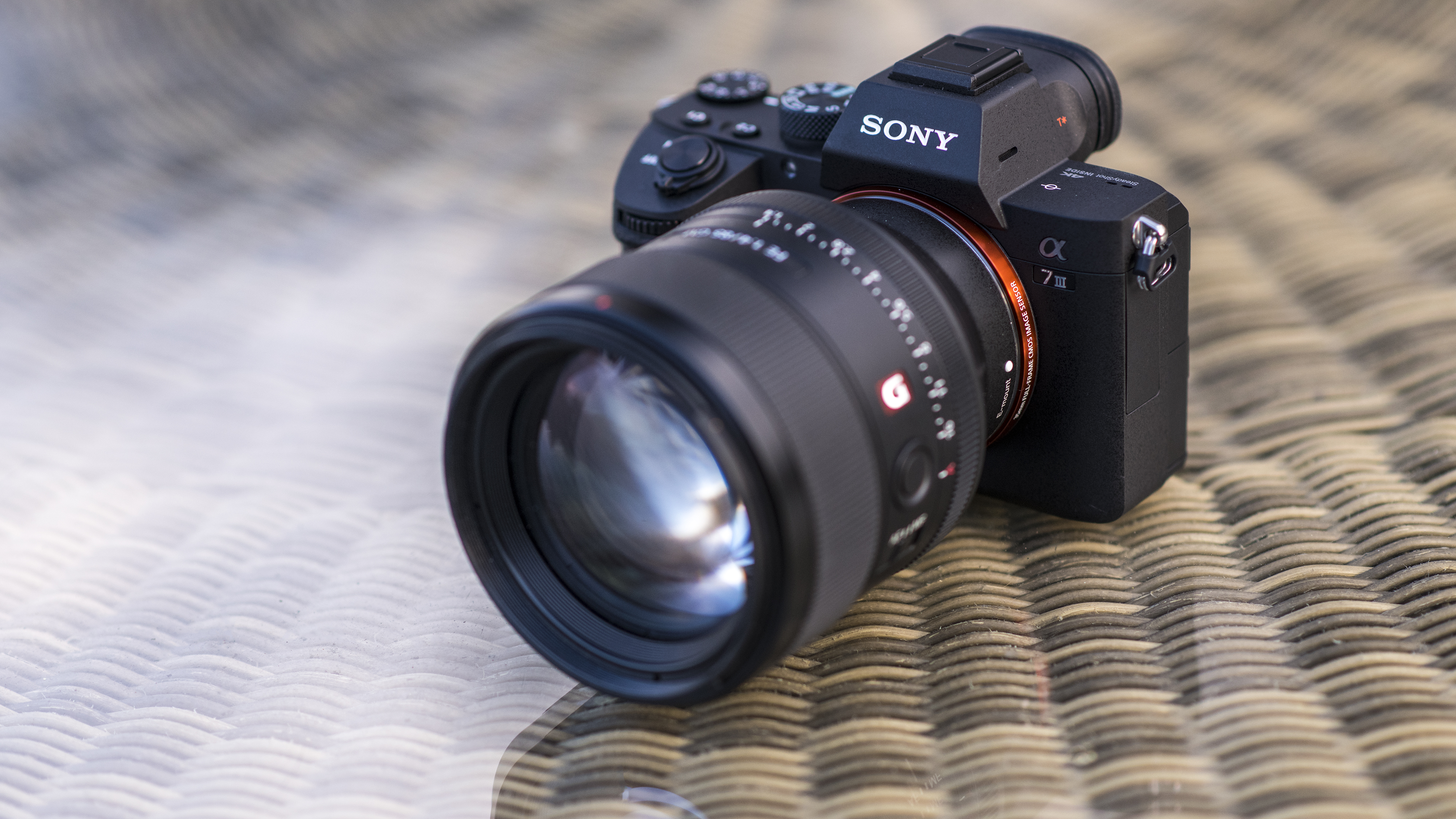 The Alpha A7 III may sit on the bottom rung of Sony's full-frame mirrorless camera range, but it should no longer be seen as the poor relation to its pricier siblings. This is a brilliant choice for the enthusiast photographer or pro, and when you look at the specification, it's easy to see why. Sony has taken some of the best bits from its flagship Alpha A9 and A7R III cameras, and distilled them into a single camera that offers a fantastic mix of performance and image quality. The full-frame 24.2MP sensor is excellent in a range of lighting conditions, while the advanced 693-point AF and 10fps burst shooting should mean you'll never miss another shot. For the price, there's nothing that can touch it.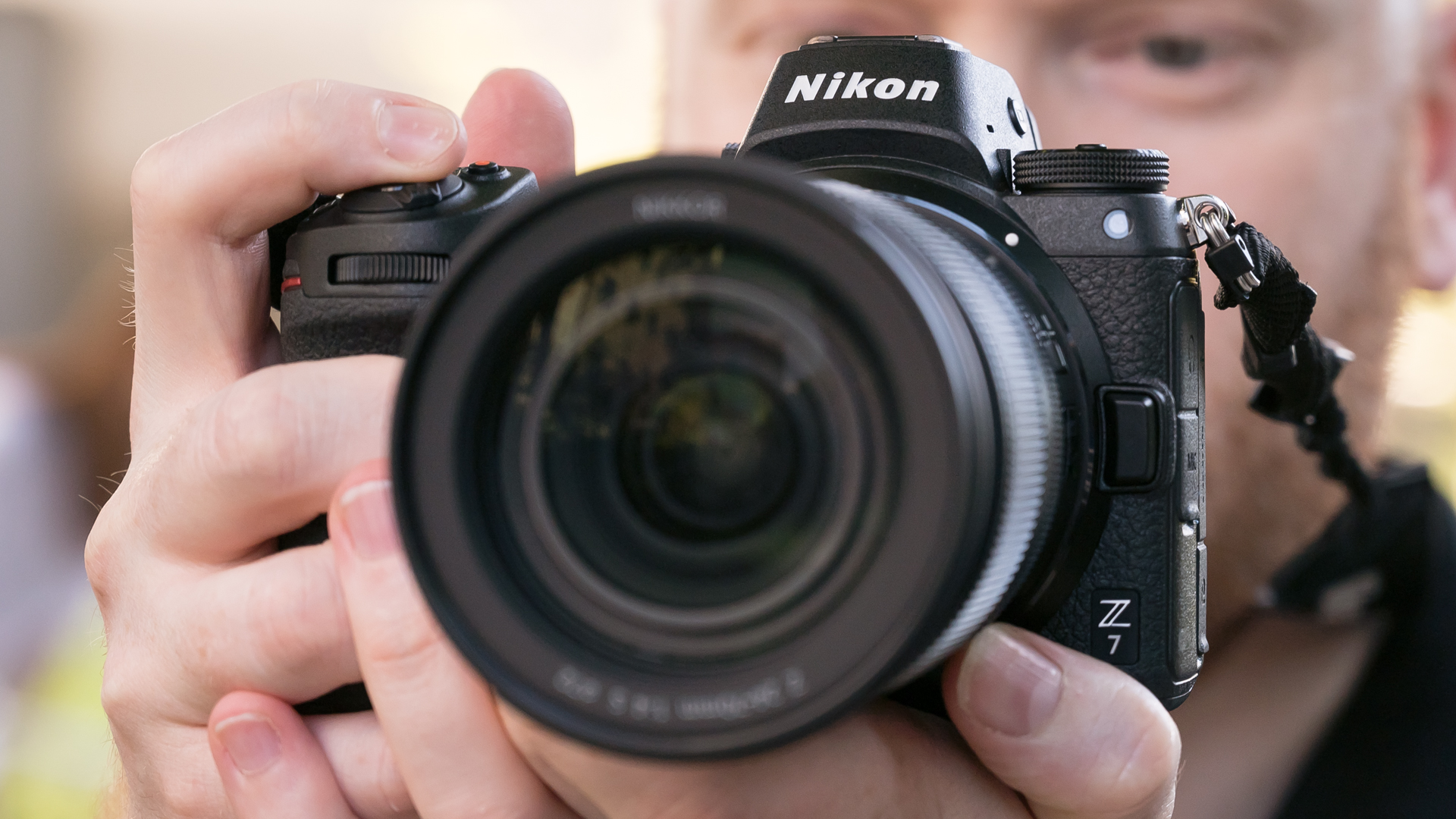 Like the sound of the Z6, but want more megapixels? Then the 45.7MP Z7 should do the trick. Sharing an identical design to the Z6, Nikon's first full-frame mirrorless camera is a real triumph. It may be a first-generation camera, but we think Nikon's knocked it out of the park with the Z7 right from the get-go. The densely populated 45.7MP sensor is brilliant, delivering some of the best results we've seen on a mirrorless camera, while the effective in-camera image stabilization also delivers. Factor in a beautiful EVF, excellent handling, very competent AF performance and great response throughout, and it's easy to see why the Z7 is such a pleasure to use.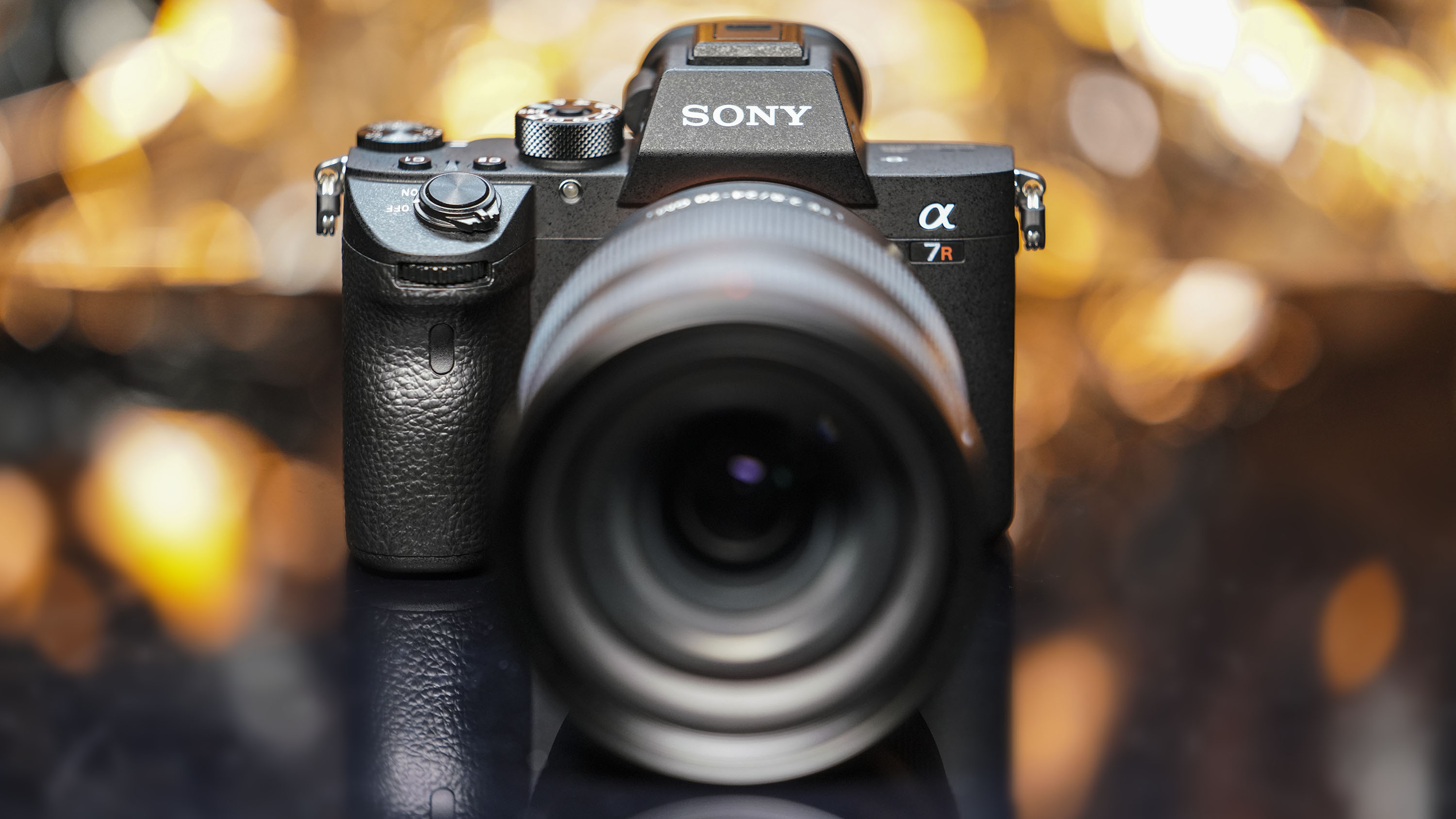 Like the look of the A7 III but want even more pixels? Step forward the 42.2MP Alpha A7R III. It has to be one of the most complete and versatile cameras available today. With a brilliant full-frame 42.2MP sensor, the Alpha A7R III is supported by an advanced 399-point AF system and 10fps burst shooting, proving you no longer have to sacrifice performance for resolution or vice versa. Did we mention it shoots excellent 4K footage as well? This is a camera that would be equally at home perched on a mountain shooting brooding landscapes, in a studio capturing high-end portraits or shooting fast moving sport or wildlife.

The X-T2 was one of our favorite cameras for a long time, but the X-T3 improves on it in pretty much every single way. The new 26.1MP X-Trans sensor might not be a massive leap in resolution over the 24.3MP sensor in the X-T2, but noise control is even better. Focusing also takes a leap forward, with a staggering 2.16-million phase detect AF pixels to help the X-T3 track focus smoothly. There's also now touchscreen control, 11fps burst shooting and a number of other improvements, particularly when it comes to shooting 4K video. That's not forgetting the array of body-mounted controls that's all wrapped-up in a tactile body, that all goes to make the X-T3 a brilliant camera.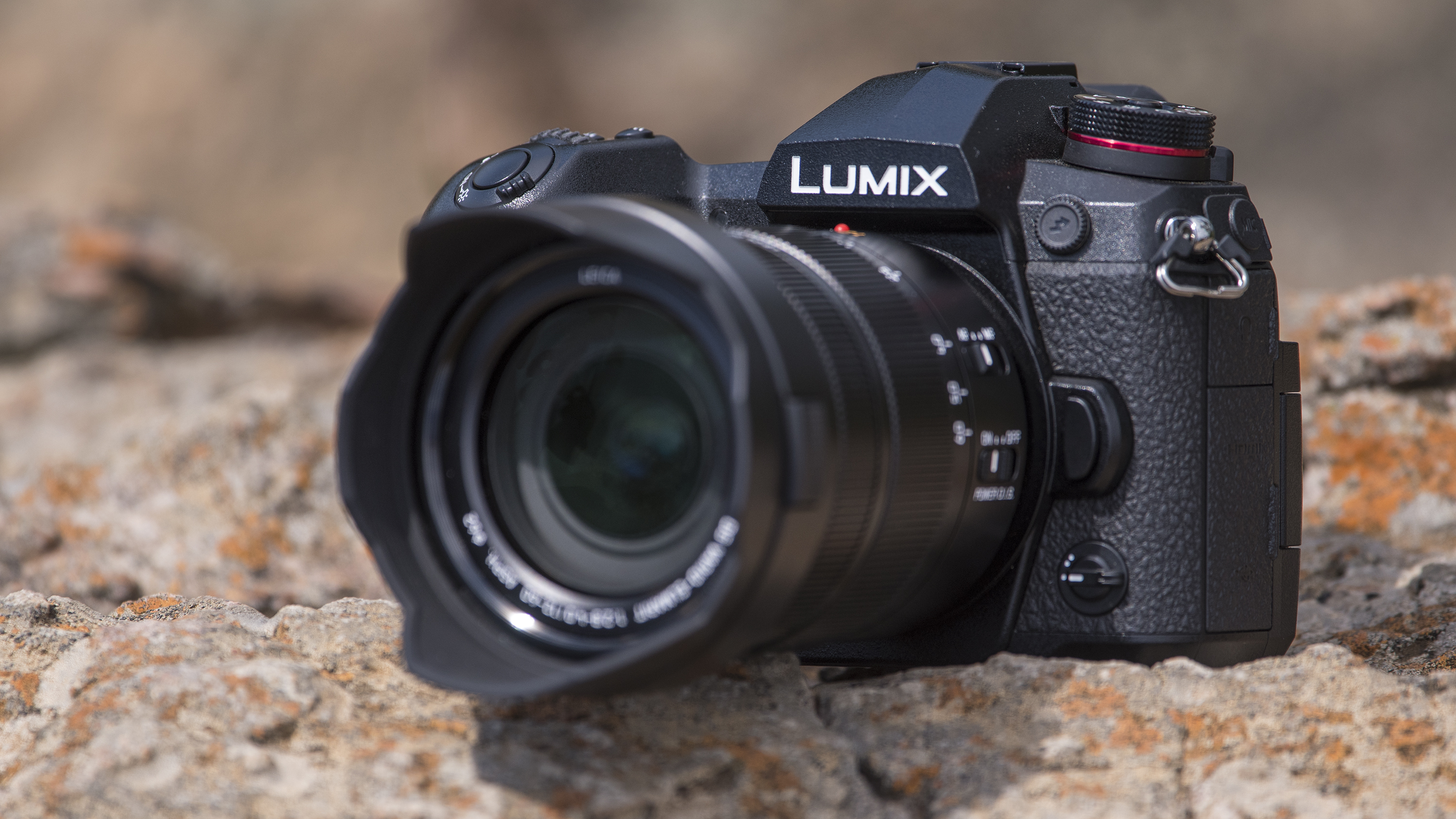 Aimed at enthusiast and semi-professional photographers, the Lumix G9 is certainly very competitively priced; you get a lot of camera for your money. Some might view the smaller Micro Four Thirds sensor as a bit of a compromise, but the pay-off is a compact and well-balanced system, and we were thoroughly impressed when we paired the G9 with the 200mm f/2.8 telephoto prime. Throw in 60fps shooting, polished handling and a wealth of advanced features and the Lumix G9 is a brilliant all-round mirrorless camera. Not to mention Panasonic's best mirrorless camera to date.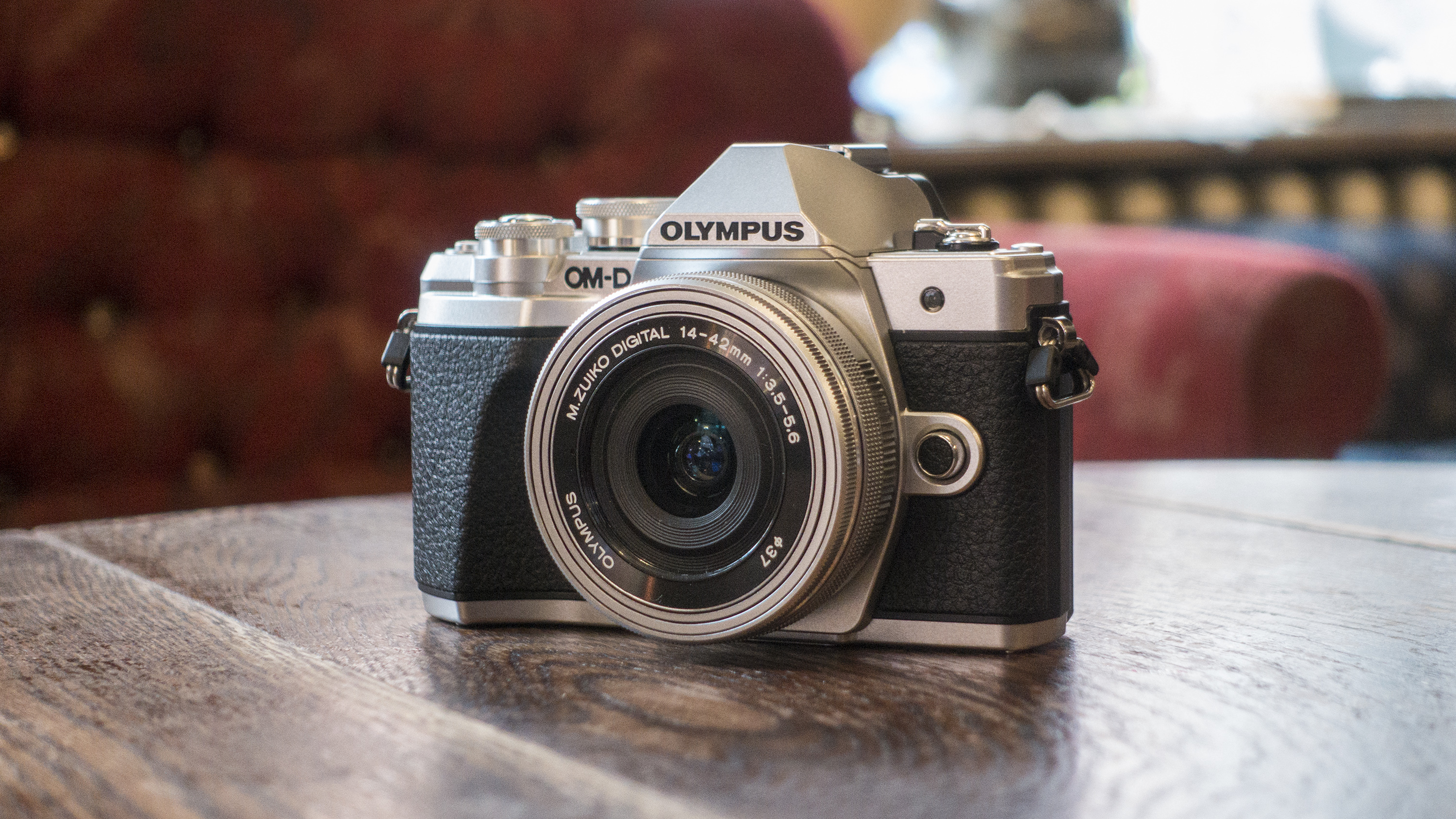 The OM-D E-M10 Mark III might not be a massive leap forward over the Mark II, with much of the camera's specification remaining the same. However, Olympus has refined and tweaked one of our favorite mirrorless cameras to make it an even more tempting proposition for new users and enthusiasts alike. Some will criticise the smaller Micro Four Thirds sensor format (roughly half the area of APS-C) but the effect on image quality is minor and it means that the lenses are as compact and lightweight as the camera itself. Sporting a 5-axis image stabilization system, decent electronic viewfinder, an impressive 8.6fps burst shooting speed and 4K video, it's no toy – the E-M10 Mark III is a properly powerful camera.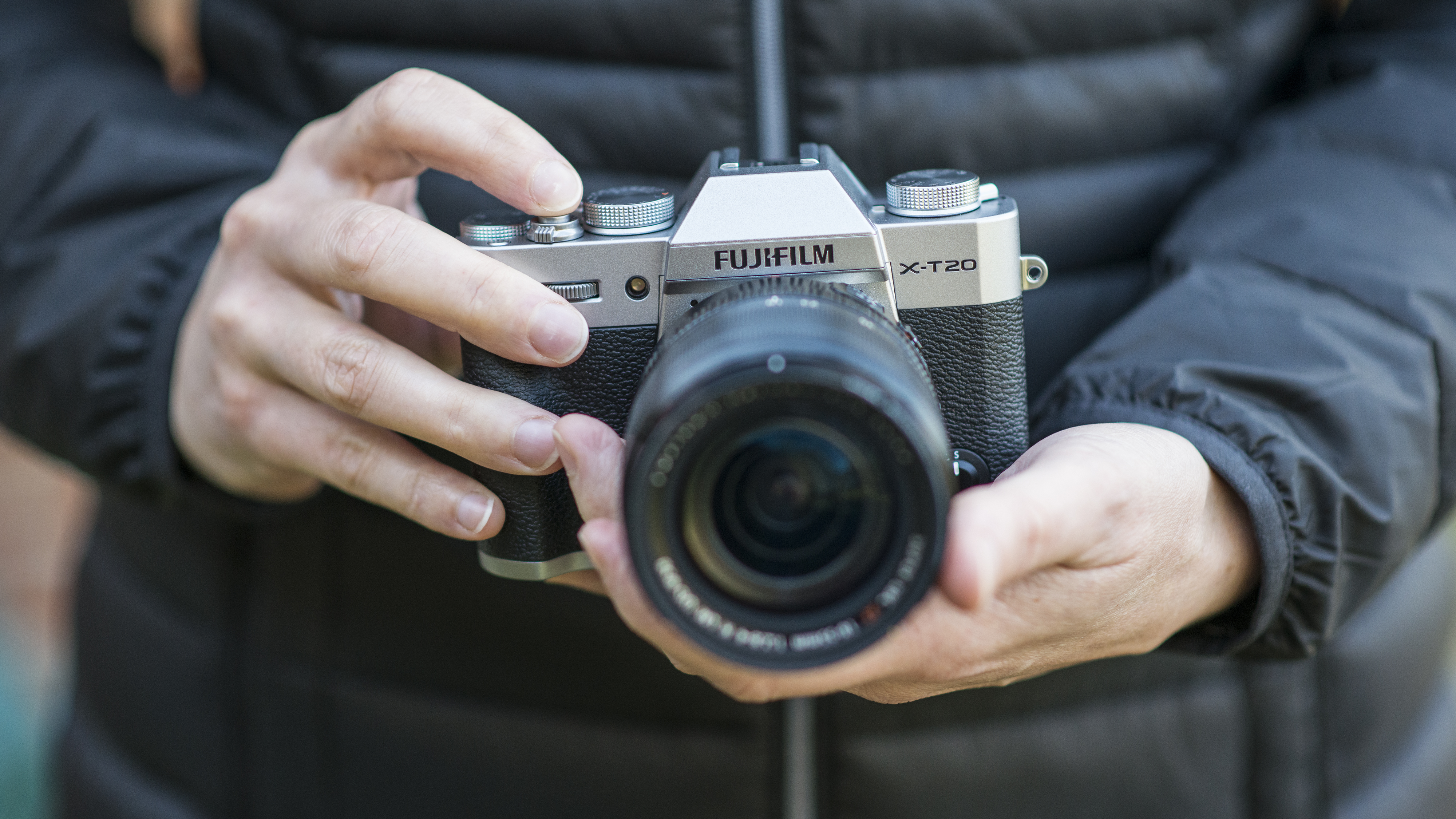 Like the look of the X-T3 further up, but don't quite want to shell out that much for it? Fujifilm has the answer in the shape of the X-T20, which stills many of the key features of the X-T2 (the camera the X-T3's since replaced) including the excellent 24.3MP sensor and advanced AF system, but into a slightly more compact and affordable camera. The X-T20 feels very similar to its bigger brother in terms of build quality, while the tactile controls and polished handling make it a very satisfying camera to shoot with. The X-T20 will certainly hit the sweet spot for many photographers. If you like the look of the X-T20, but want something a little more compact and easier to use, take a look at the X-T100.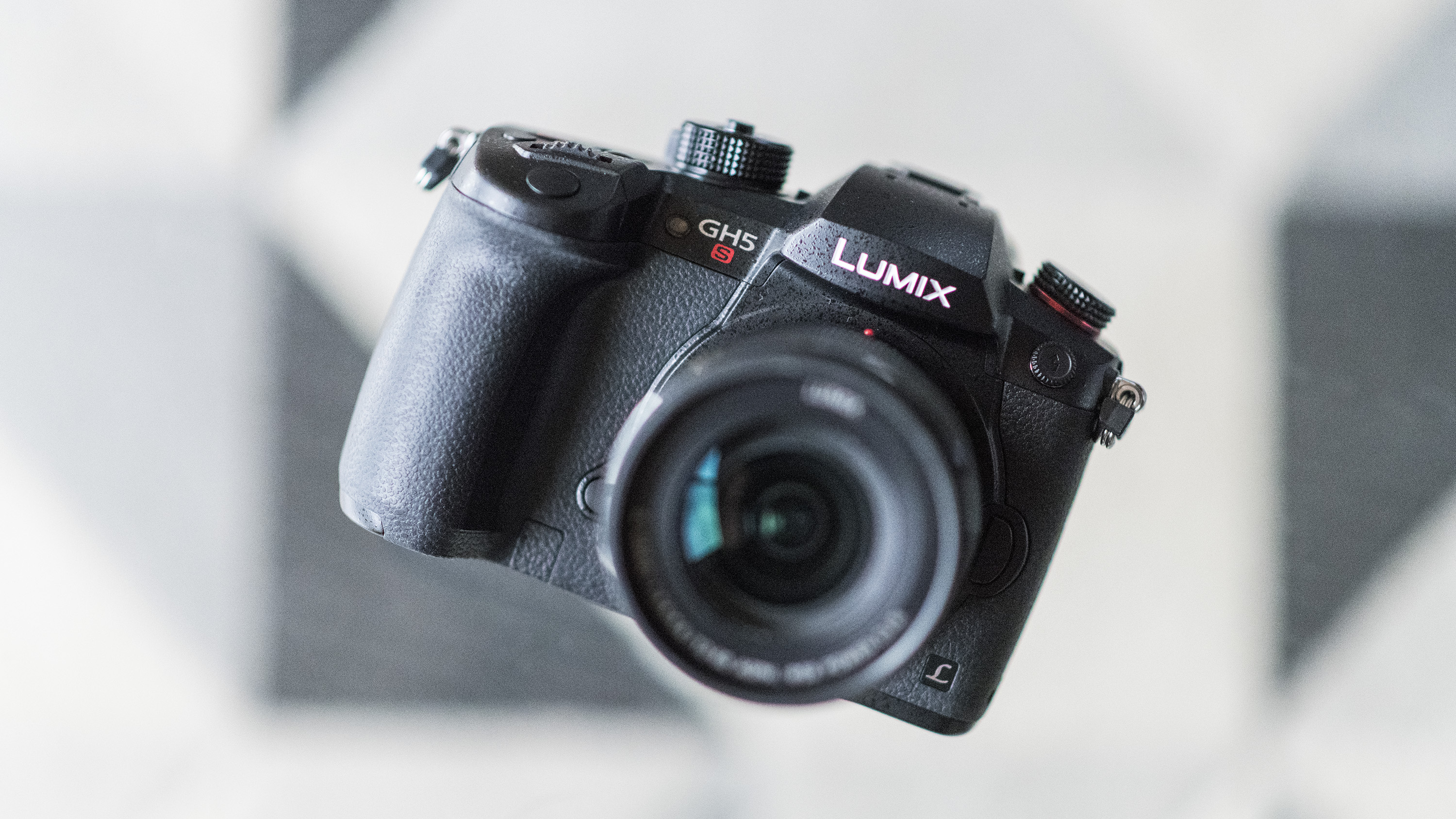 The Lumix GH5S is the latest in the line of Panasonic's top-of-the-range GH series of mirrorless cameras, which over the years have carved out a niche for themselves among videographers thanks to their breadth of movie-making features. While it can shoot stills quite happily (although at a pretty limited 10.2MP resolution), this should be seen first and foremost as a video camera – if you want to do both you've got the Lumix GH5 to fill that brief. While the absence of built-in image stabilization might be a disappointment for some, that issue aside the breadth of video features is incredibly impressive. It's certainly the best 4K camera out there before you start considering dedicated professional video cameras.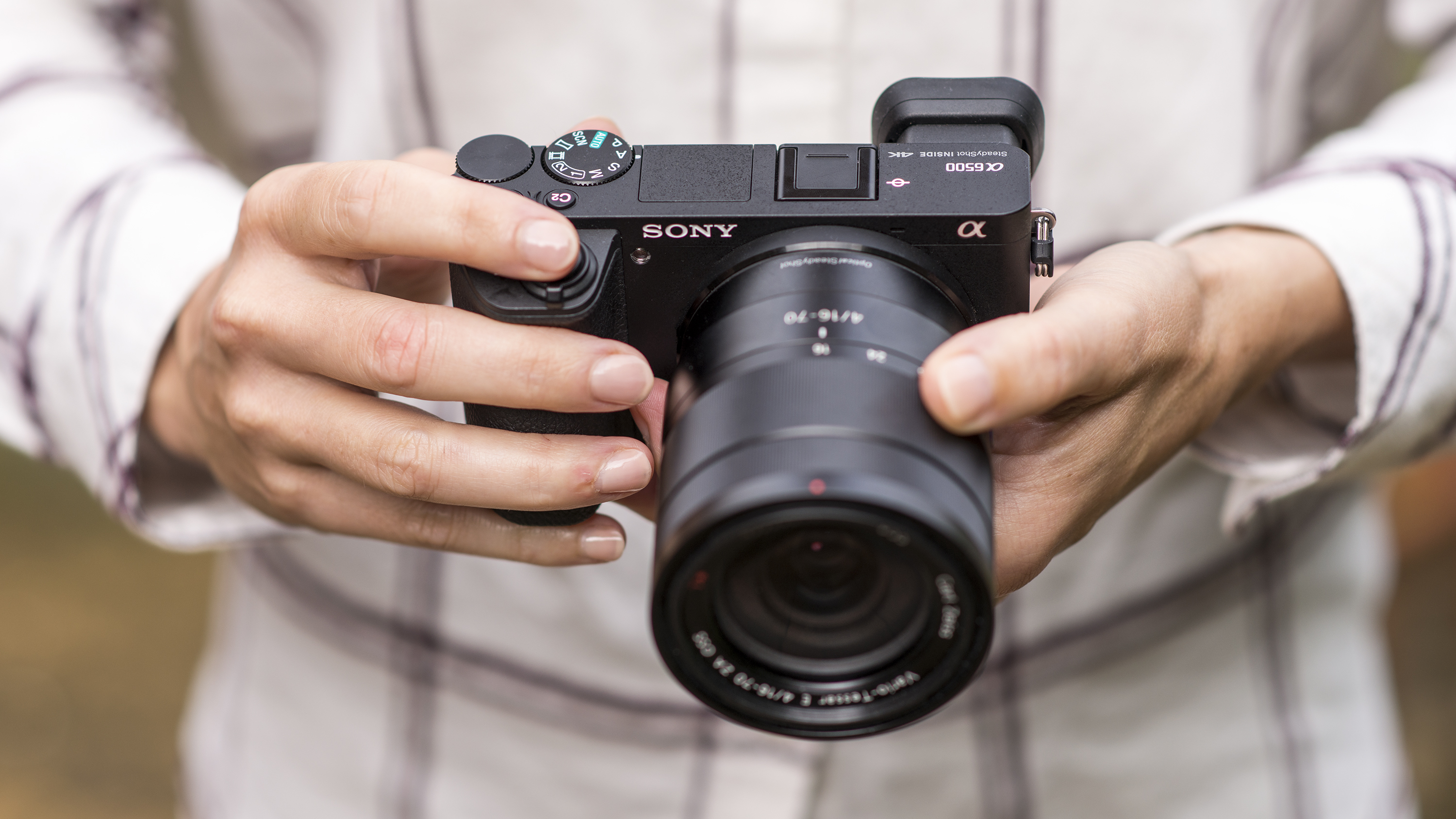 You don't have to go full-frame to get the benefit of Sony's great camera technology and this APS-C format model makes a great choice for enthusiasts looking for an alternative to big, heavy DSLR. One of the challenges for CSC manufacturers has been to make their autofocus systems as good as the ones in DSLRs. The A6500's comes very close, especially in bright light; it's able to track moving subjects around the frame and as they move towards or away from the camera. There's also an excellent electronic viewfinder that makes it easy to see when the subject is sharp and correctly exposed. Image quality is very high and there's built-in Wi-Fi and NFC connectivity to allow to share images via a connected smartphone.