Netflix may have mounting competition the likes of Amazon Prime and Now TV when it comes to the online streaming crown. But despite Amazon creating some great news shows and Now TV providing us with the best Sky has to offer, Netflix is still our favourite place for movies and TV shows.
There are lots of reasons why that's the case, including its (mostly) intuitive interface, offline modes, original series and films, huge catalogue of movies and, most importantly, the fact it's constantly updated week-on-week with some of the best entertainment on the planet.
Every day Netflix adds at least a movie or two, and every week at least three or four of them tend to be worth watching. This is what sets it apart from Amazon Prime, which has a great back catalogue, as well as lots of mediocre and, quite frankly, rubbish movies in its vaults.
[Update: Netflix has kicked off the New Year with horror flick Bird Box, starring Sandra Bullock, as well as an insightful documentary into the disastrous Fyre Festival fiasco, called Fyre: The Greatest Party That Never Happened.]
Of course it's great news that Netflix keeps its catalogue of movies topped up with fresh, award-winning and super entertaining titles. But it also means many of us spend a lot of time scrolling through anything and everything the service has to offer.
And, as many of us are all too aware, often the dilemma of so much great stuff to choose from (which is known as 'decision fatigue' in psychology circles) leaves us feeling fed up.
In an attempt to put an end to what we're coining 'Netflix fatigue' once and for all, we've created this extensive list to the best movies that Netflix UK has to offer you right now. That's right. No more endless scrolling and no more movie-induced anxiety that you've made the wrong choice.
We'll be updating this cinematic hall of fame at least once a week, so be sure to keep it bookmarked so you can find out what's hot and ready to be watched on Netflix in the UK right now.
If you've been signed up to Netflix for more than a few months, you'll know there are lots of mediocre movie choices. But if you only have time for the best of the best, don't waste those all too precious minutes searching through the site's extensive and exhausting back catalogue. Instead, delve straight into this guide.
To make your life easier (and enable your Netflix addiction), we've divided more than 40 movie recommendations up into categories that we're sure will suit every taste. We've got indie and thriller through to kids and documentaries.
And don't forget to keep checking back. Unlike its TV output, which seems to stay on Netflix for longer, movies on the streaming site tend to appear and disappear quickly. Enjoy!
The best Netflix Originals movies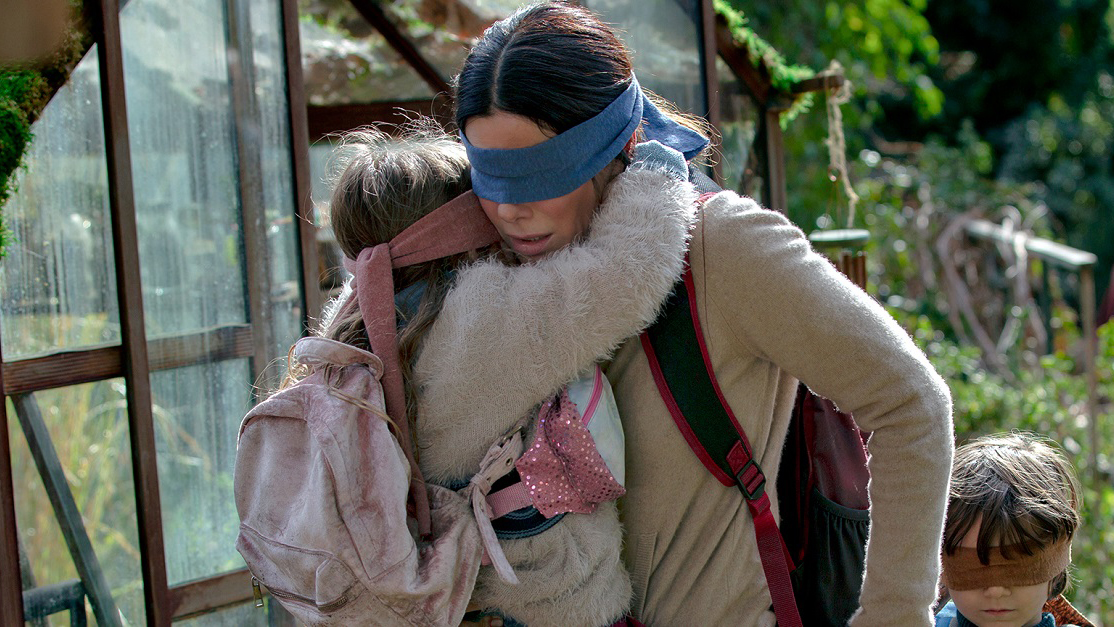 Bird Box
Everyone is talking about Bird Box right now, not least because of the spate of dangerous copycat challenges it has inspired on social media platforms. Starring Sandra Bullock, this sci-fi flick follows her and her children as they battle a mysterious phenomenon causes mass suicides once witnessed.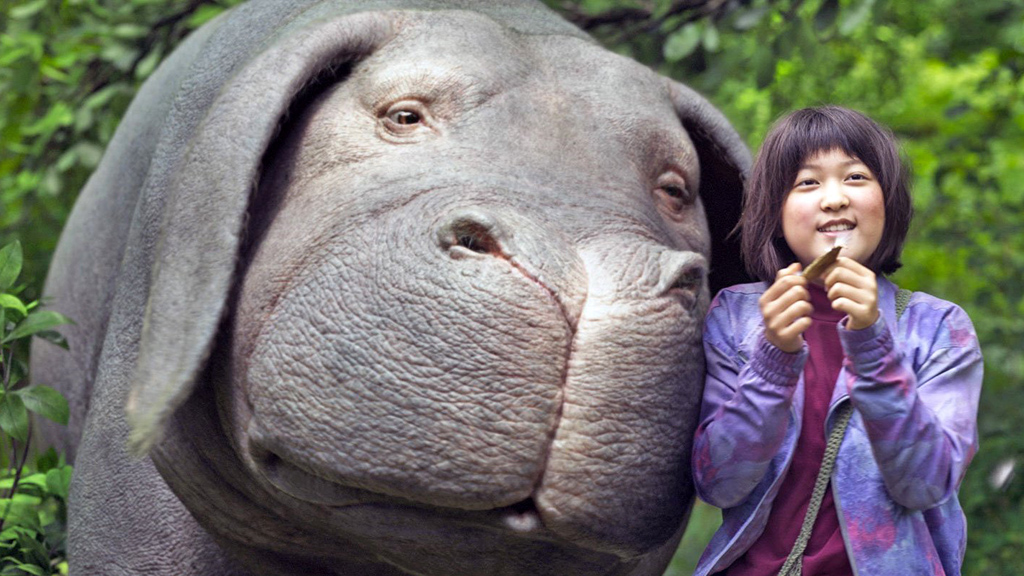 Okja
Okja is a fantastic movie that proves Netflix really does know what it's doing when it comes to commissioning films. Made by Bong Joon Ho, one of the greatest directors around, the film is the strange tale of a little girl and her best friend, a giant animal called Okja. The friendship is threatened when a CEO (a superb Tilda Swinton) wants to take Okja for nefarious means. The whole movie may well be an ode to animal activism but it's such a refreshing movie that you don't mind it preaching to you on occasion. Now you have this on-board Netflix, can you please grab the UK rights for Snowpiercer – another superb Bong Joon Ho movie that never saw the light of day in Britain.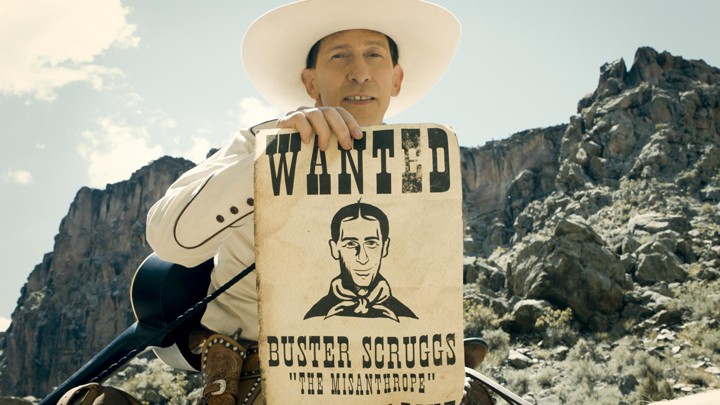 The Ballad of Buster Scruggs
This anthology of six short films by the Coen brothers takes places in the 19th-century Old West in the years after the American Civil War. Starring James Franco, Tom Waits, and Zoe Kazan, the Ballad Of Buster Scruggs switches rapidly between sentimental, pastoral scenes of the West and brutal violence.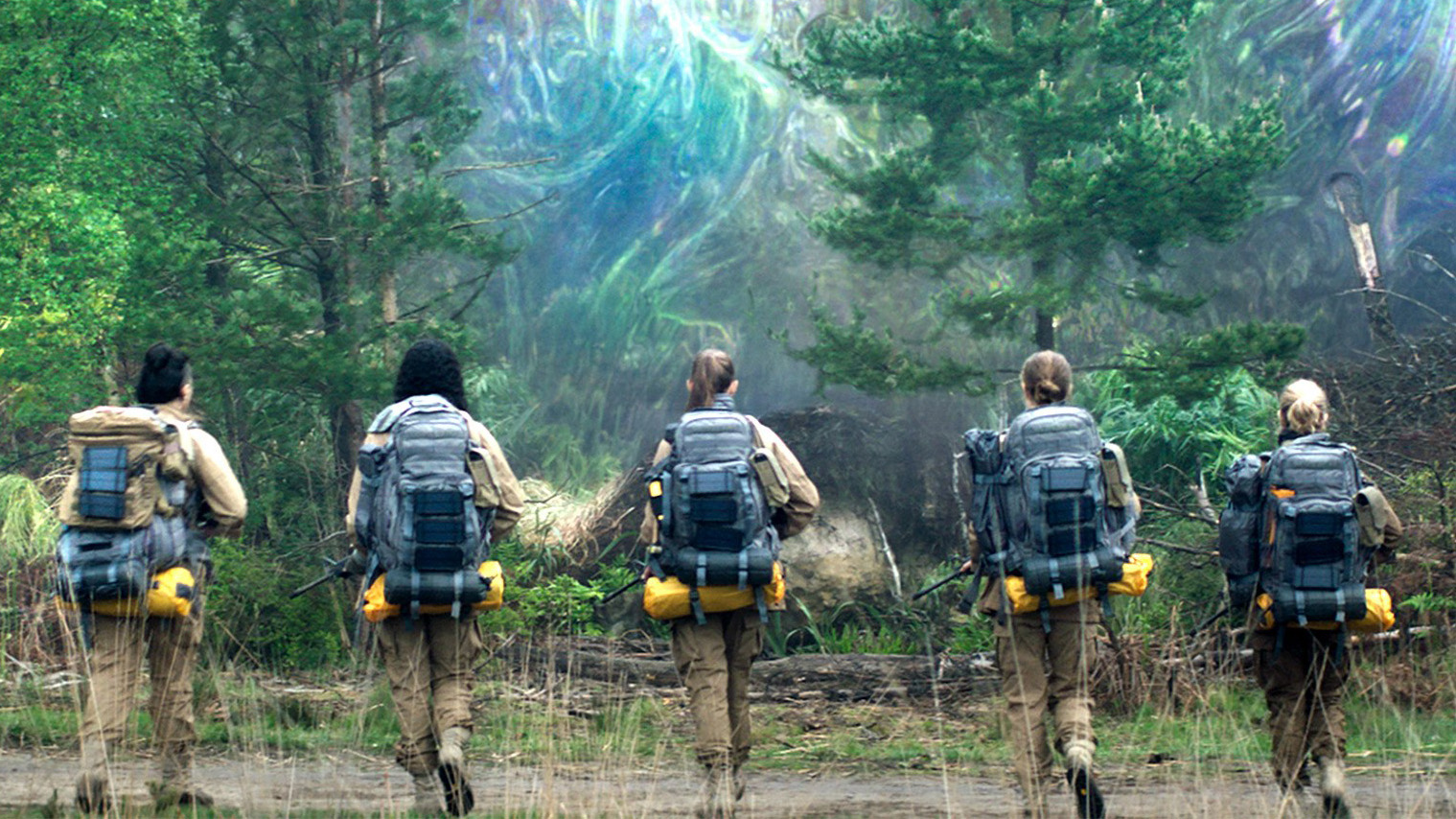 Annihilation
This is exactly the sort of movie that Netflix should be making. It's uncompromising sci-fi that has a smart smattering of horror running through it. Based on the hit series of books The Southern Reach Trilogy, the movie focuses on a group of scientists who go into Area X, a quarantined section of Earth where strange things are going on. Natalie Portman is superb and refreshing in the lead role.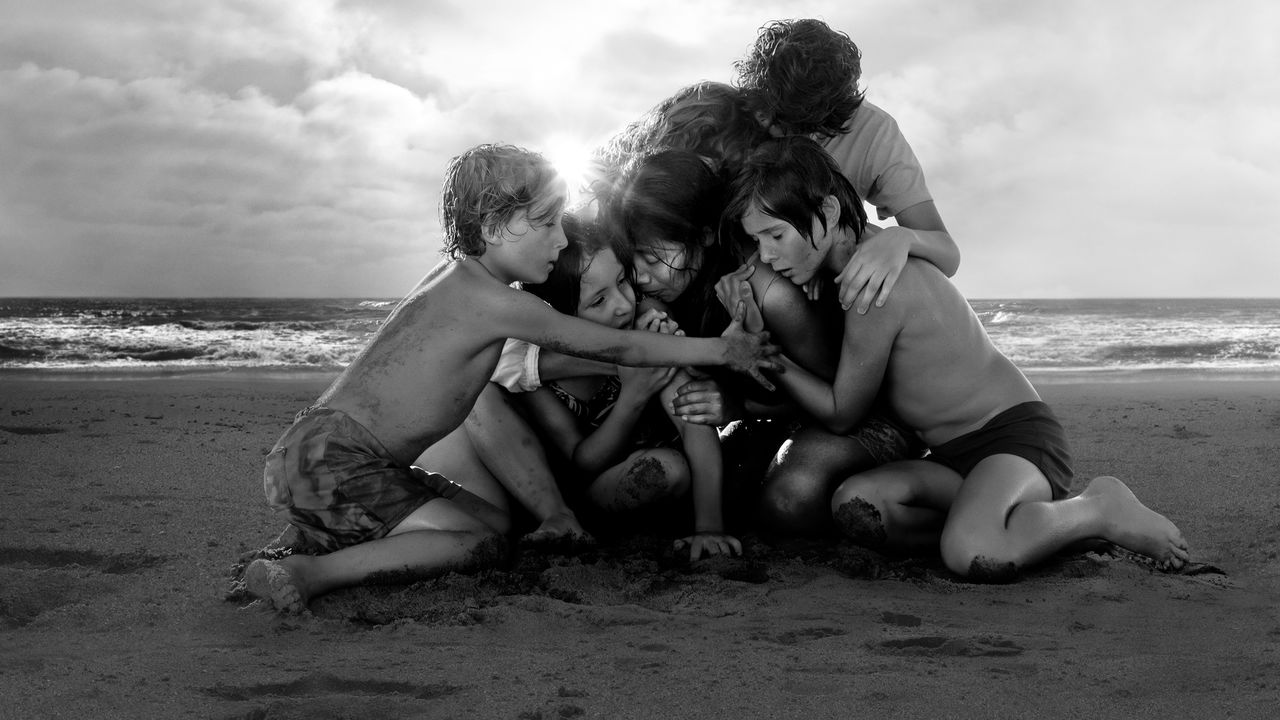 Roma
From the director of Gravity and Children of Men, Alfonso Cuarón, Roma is the story of a housekeeper Cleo, as she and her family come up against social hierarchy and political turmoil in 1970's Mexico. This semi-autobiographical film is said to be inspired by Cuarón's own upbringing, and has been widely acknowledged as one of the best films of 2018, winning two Golden Globes for Best Director and Best Foreign Language Film.
Best drama movies on Netflix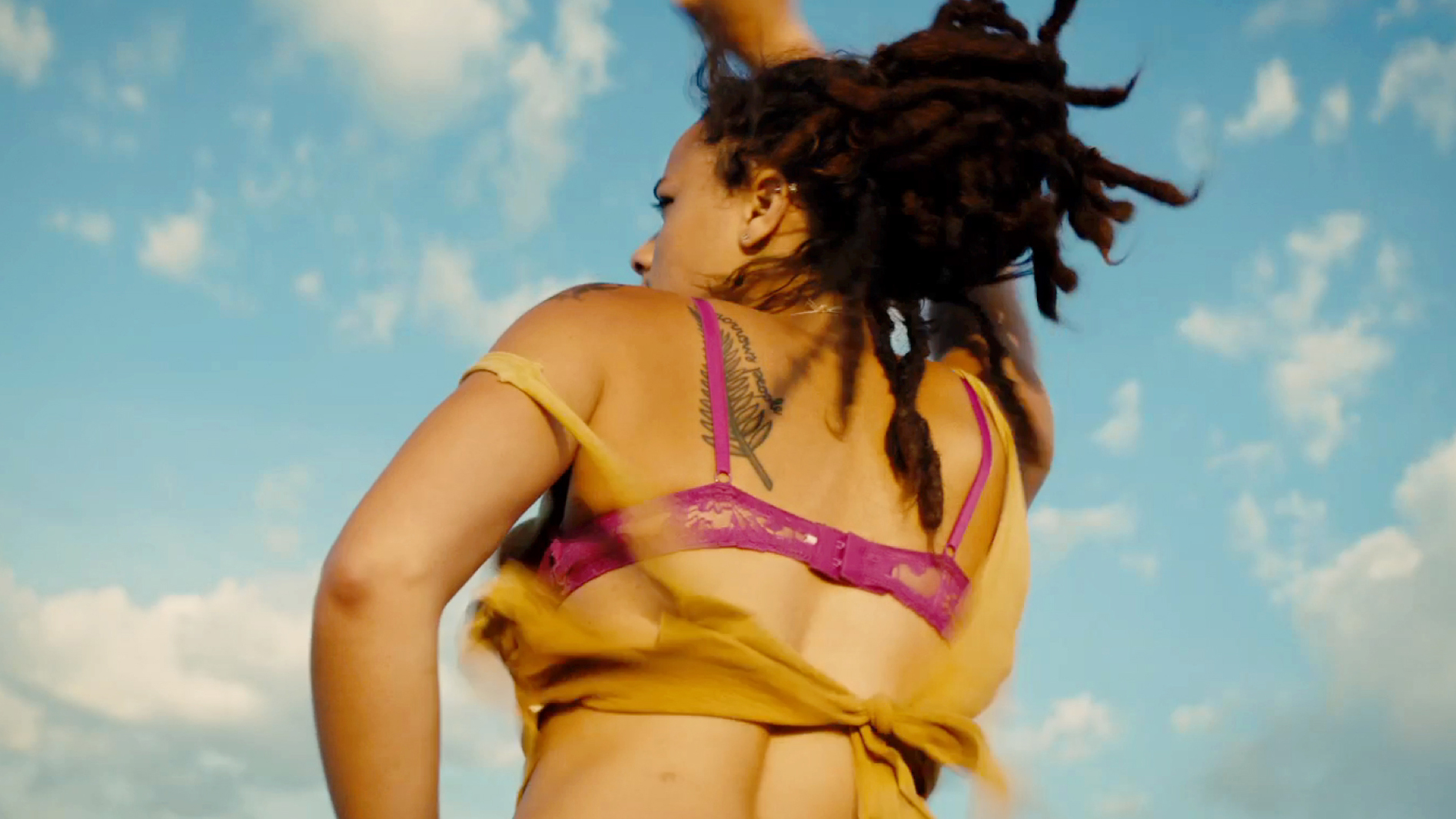 American Honey
A coming-of-age tale about a teen called Star who joins a group of travelling magazine sellers as they journey across the American Midwest. It's trying to be quite gritty throughout, but the road trip story and dreamy shots (like the one above) make it much more heart-warming. Sasha Lane truly shines in the lead role and Riley Keough and Shia LaBeouf are also on top form as they play two of the teen magazine sellers she warms to – and clashes with.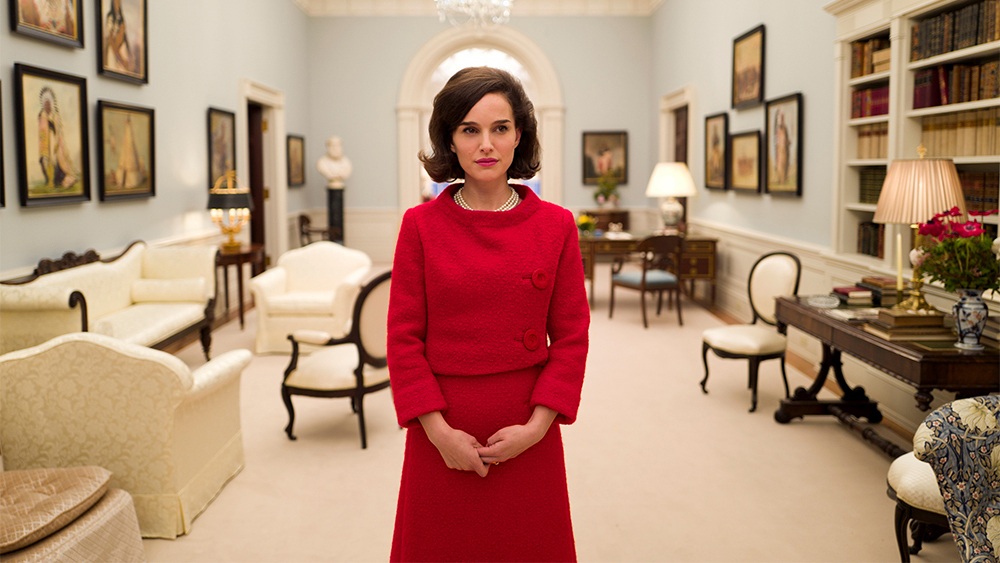 Jackie
Natalie Portman takes the lead role in this biographical drama about the life of Jackie Kennedy, which takes place after her husband John F. Kennedy's assassination in 1963. It's a compelling but difficult watch at times, all about grief, trauma, consoling her children and Jackie's struggle to create a legacy for her husband after his tragic death. As well as Portman, the movie has a great cast, including Greta Gerwig, Billy Crudup, Peter Sarsgaard and John Hurt – it was the final film that was released just before Hurt passed away in 2017.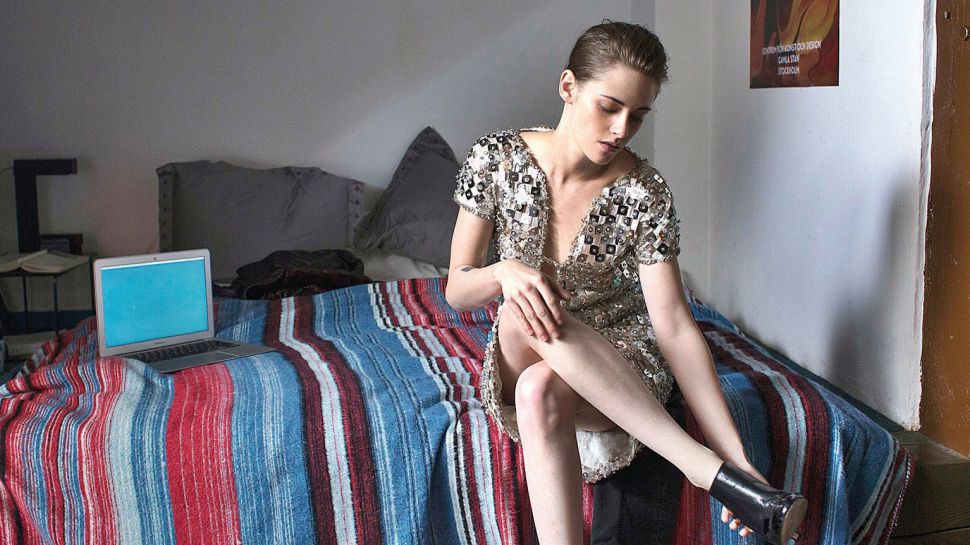 Personal Shopper
Personal Shopper is a strange, but captivating movie. It shows off the acting prowess of Kristen Stewart who is superb as an American 'personal shopper' living in Paris who caters to the needs of an infuriating supermodel. And it just so happens, Stewart's character is also a medium who starts to interact with what she believes is her not-long dead brother. Personal Shopper is one movie which doesn't let you really know what it wants to be until the end – and that is what makes it great.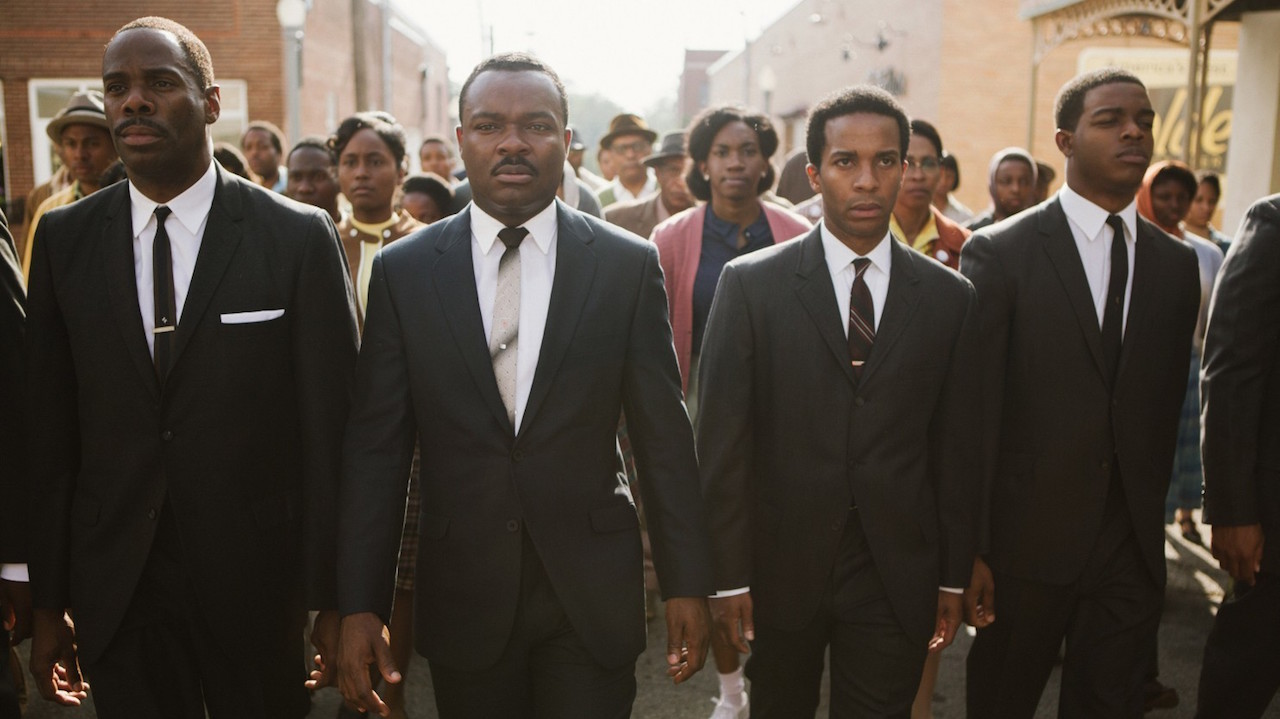 Selma
A heartfelt and considered look at Martin Luther King Jr's struggle to gain equal voting rights, campaigning in racially-charged Alabama, Selma was one of the finest films of 2014 and was rightly nominated for a Best Picture Oscar as a result. It may have missed out on the top gong, but David Oyelowo's performance as the civil rights leader is a powerful one, with a supporting cast recreating the inspiring story with great respect.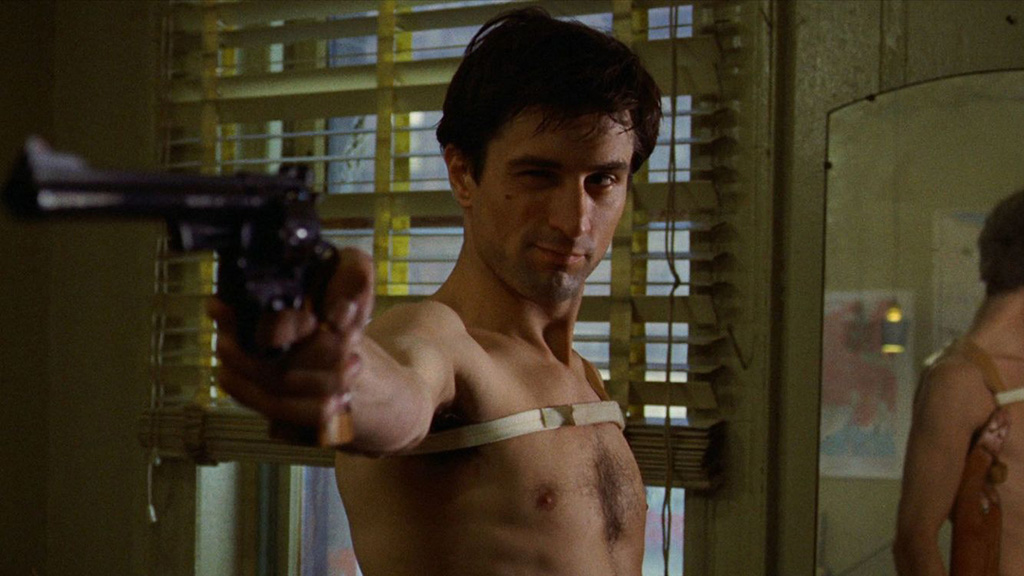 Taxi Driver
Martin Scorsese's flick Taxi Driver follows the story of a lonely veteran (played by Robert DeNiro) living in New York who becomes a taxi driver and slowly descends into madness watching the corruption and depravity of the city around him. It's not an easy watch, but it's a true classic and considered one of the greatest movies of all time.
Best romance movies on Netflix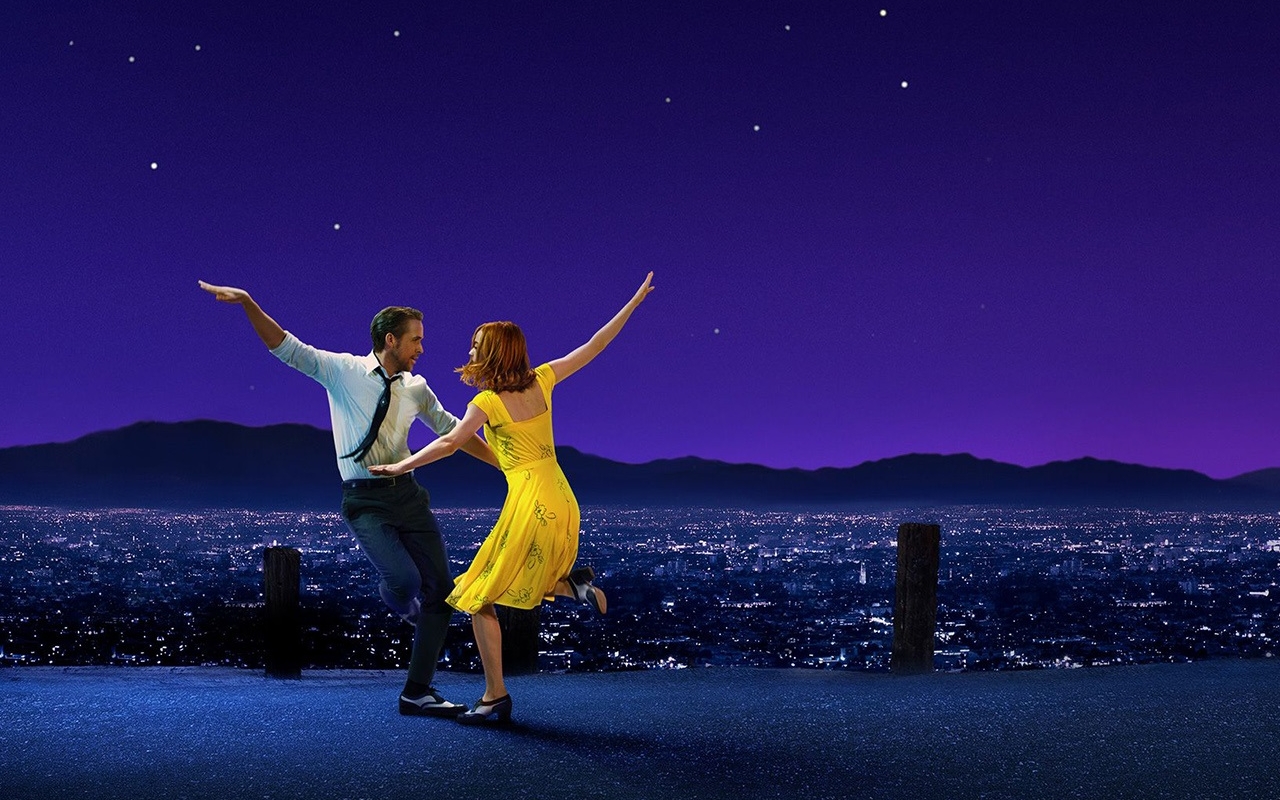 La La Land
Director Damian Chazelle (Whiplash) does it again with La La Land, creating a fantastic musical romance about two creatives trying to make it big in Los Angeles. One is an aspiring actress (the fantastic Emma Stone), while the other (Ryan Gosling) is a jobbing jazz musician hoping for his big break. The song and dance routines are a wonder to watch, but this isn't just a film that relies on gimmickry – it's a well told modern day love story.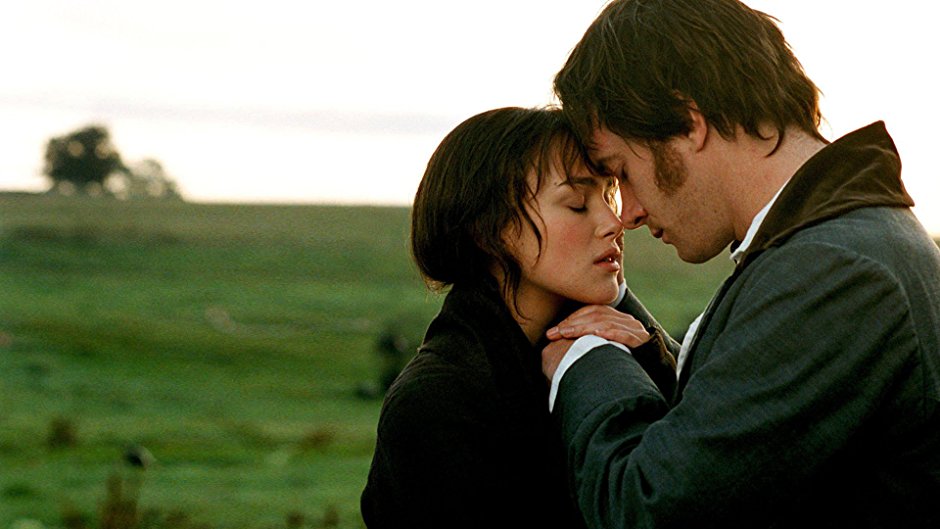 Pride and Prejudice
The 2005 version of Jane Austen's classic tale of romance stars Keira Knightley and Matthew Macfadyen as the young, stubborn and witty Elizabeth Bennet and Mr. Darcy.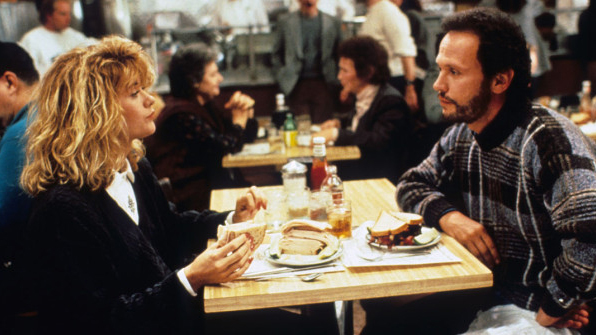 When Harry Met Sally
The ultimate romantic film? Perhaps. It's definitely one of the best watches you are likely to have. When Harry Met Sally is an all-time classic, brimming with confidence that only comes when you nail the acting, script and direction. Sally is played by Meg Ryan, someone who has been friends with Harry (a pristine Billy Crystal) for years but lost contact. They meet up again, when their lives are a little different, and the rest is history. Rob Reiner does a fantastic, subtle directing job here but top marks go to the script by the late Nora Ephron.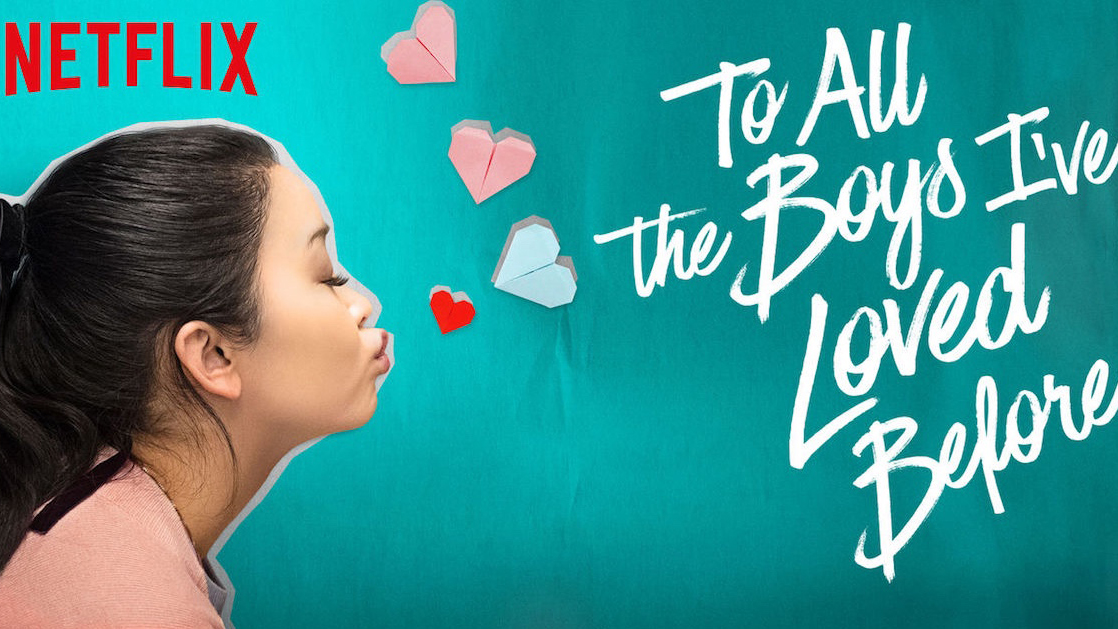 To All The Boys I've Loved Before
This teen romance follows high schooler, Lara Jean, as she tries to navigate school after five secret love letters are sent out to her crushes by mistake. Based on the young adult trilogy by Jenny Han, the film quickly became one of Netflix's most successful Original films, after its release in October 2018.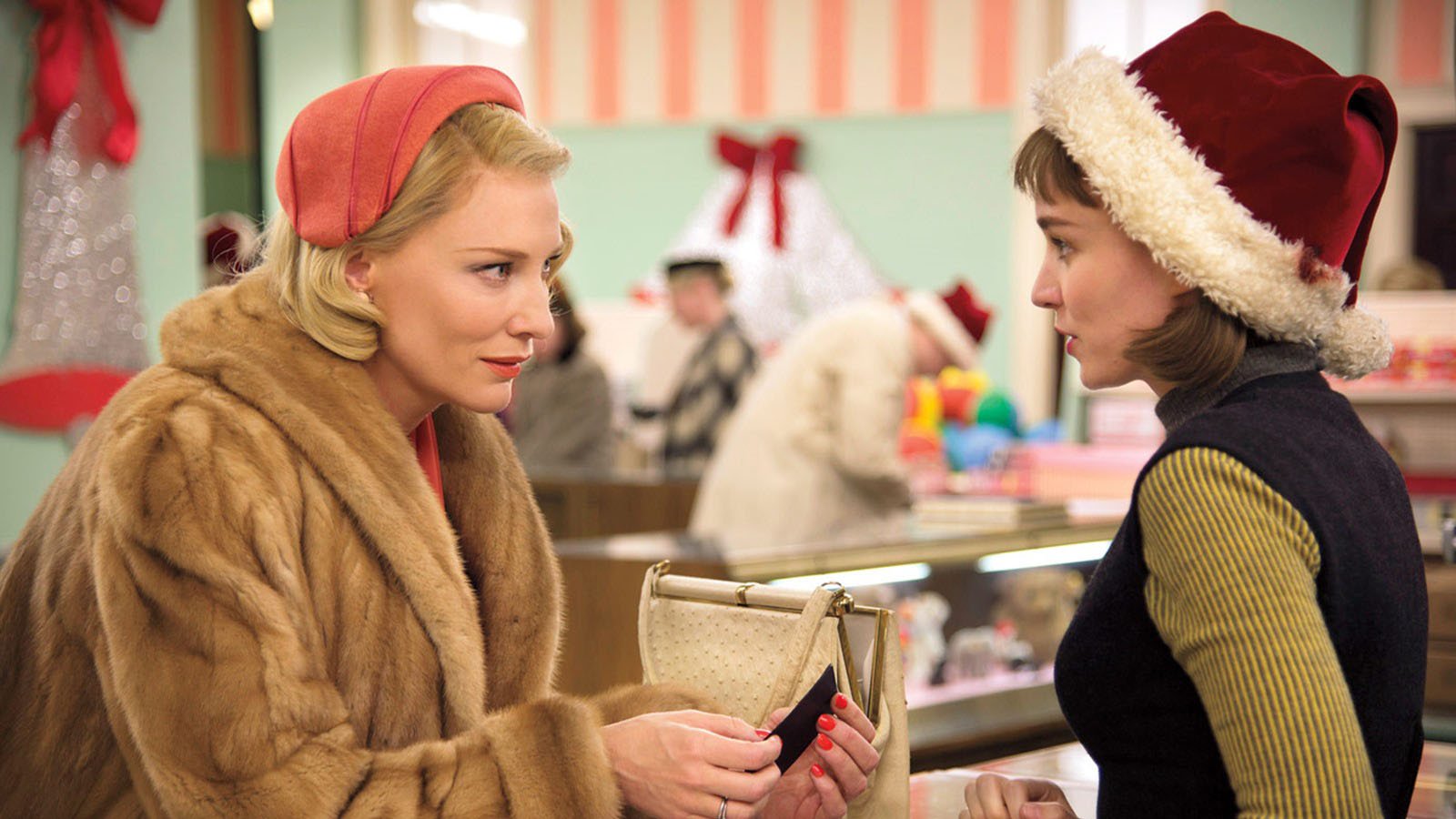 Carol
Carol is a gripping drama that sees protagonist Therese (Rooney Mara) enchanted by Carol (Cate Blanchett), a glamorous older women she spots browsing in a Manhattan department store. Based on the 1952 novel, The Price Of Salt by Patricia Highsmith, it's a story of forbidden love that reportedly received a ten-minute standing ovation at its Cannes Film Festival screening.
Best comedy movies on Netflix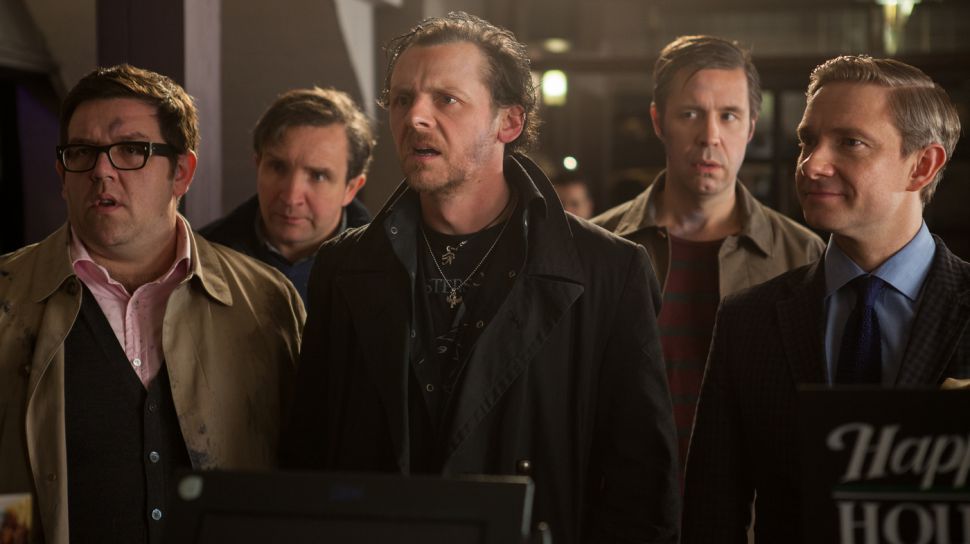 The World's End
The World's End is the worst of the Cornetto Trilogy but that's only because the other two are the superb Shaun Of The Dead and Hot Fuzz. The premise is great: Gary King (Simon Pegg) gets his old friends together to relive a pub crawl of their childhood. The only problem is, everyone has grown up into self-respecting adults except him. But none of this matters when the group of lads get themselves into a very strange situation. Full of fantastic sight gags that made Baby Driver the success it was, The World's End doesn't quite hit the high notes it should but it has a lot of fun trying in the process.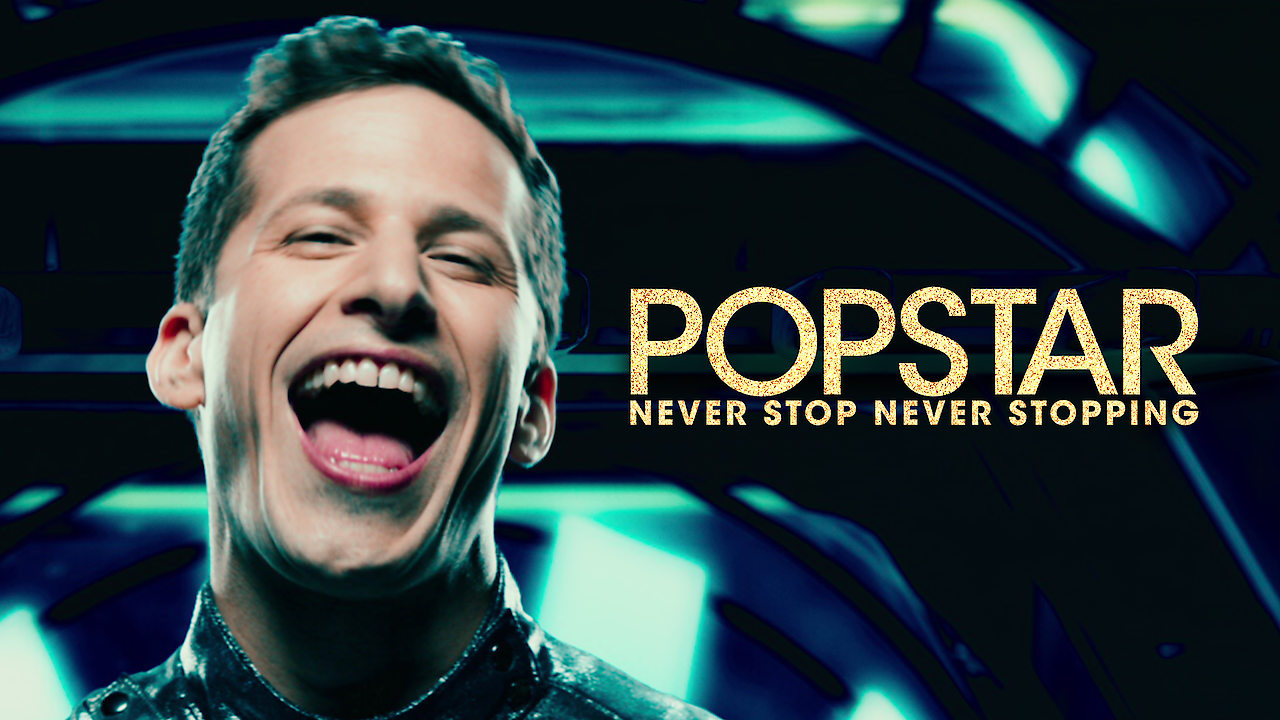 Popstar: Never Stop Stopping
This mockumentary stars Andy Samberg as Conner 'Conner4Real' Friel, a breakout popstar loosely based on Justin Bieber. The Spinal Tap-esque film follows Conner as he tries to hang on to success following dismal album sales, exposing the banality of YouTube stardom in the process.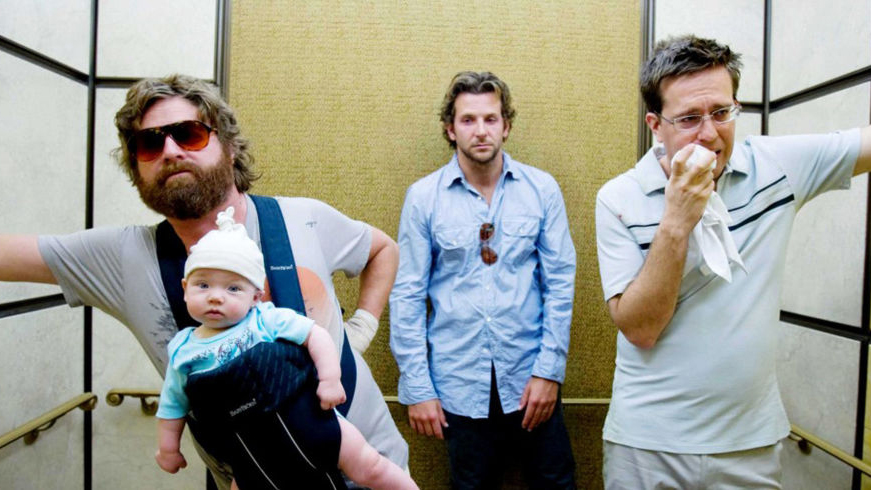 The Hangover (Part I, II & III)
A group of friends go to Las Vegas for a stag do and chaos ensues. The movie begins with their pre-drinking the night before and quickly moves onto the hangover the morning after. We have to piece together what happened the night before as they do and it's as gruesome, gross and hilarious as you'd expect. Because the first movie was such a hit there's now a trilogy of movie and all of them follow roughly the same formula. Hey, if it ain't broke, why fix it?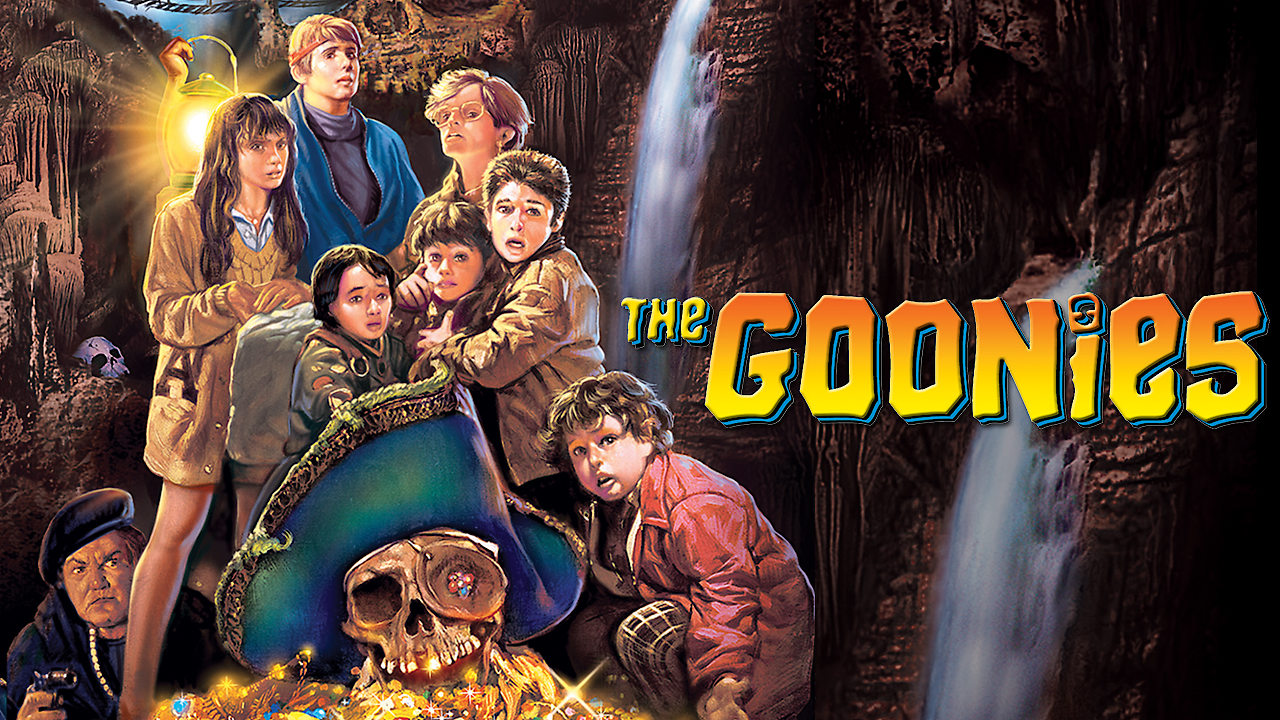 The Goonies
This classic 1985 comedy follows a band of plucky kids as they take on a property developing company that threatens to destroy their home, and inadvertently find a pirate treasure map that leads them on a swashbuckling adventure.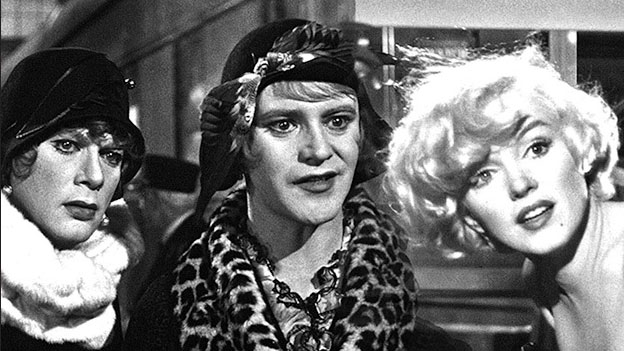 Some Like It Hot
Some Like it Hot is a classic, and for good reason. Winner of numerous Academy Awards and Golden Globes, and featuring three of Hollywood's greats at the top of their game, it's a hilarious movie, with unforgettable central performances.
After witnessing the Valentine's day massacre, two male musicians try to escape town in disguise, as women. If you've never watched it, treat yourself. If you have, you don't need any convincing to watch it again.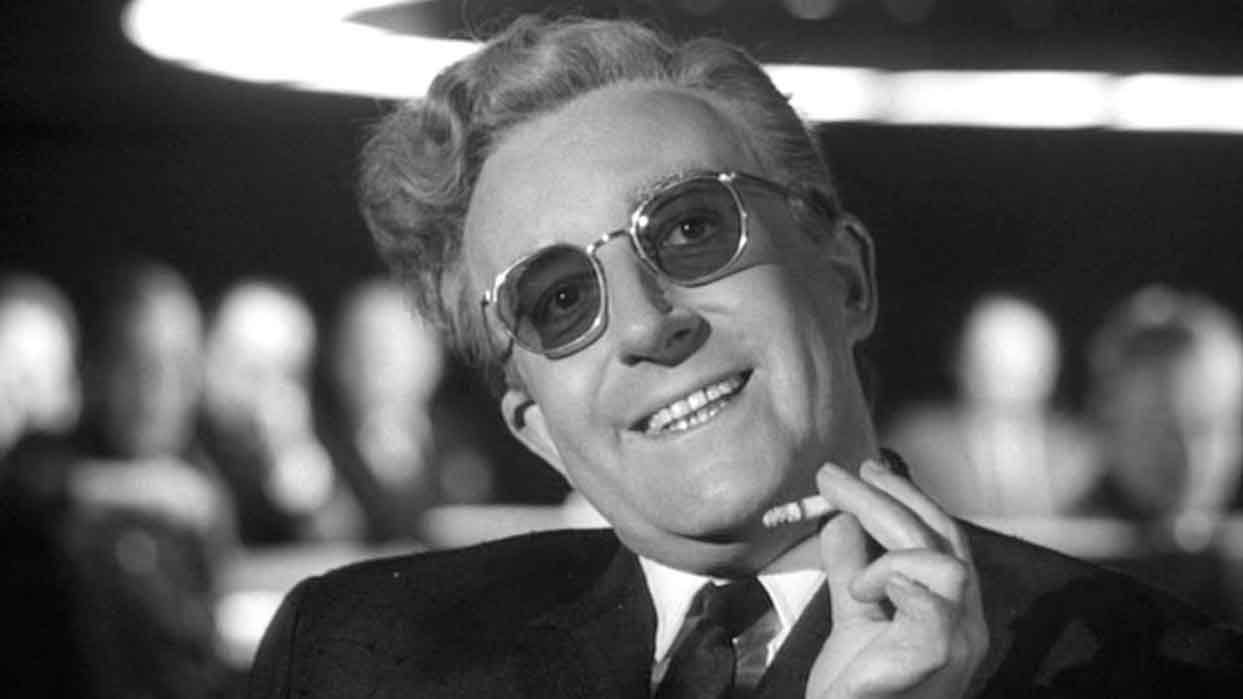 Dr. Strangelove
Stanley Kubrick's 1964 satirical dark comedy classic has landed on Netflix. This dark comedy explores the fears around the Cold War between the US and Soviet Union, and the threat of impending nuclear disaster.
Directed, produced and also co-written by Kubrick, the story centres around a US Air Force general who decides to order a nuclear attack on the Soviet Union. It then follows the action of a bomber after it's set off, as well as the heated debates about calling off the whole operation before the general brings about the end of the world.
Okay, so it might not be the light and easy watch you were looking for on a lazy, hungover Sunday. But it's a classic that's one of Kubrick's best.
The best action movies on Netflix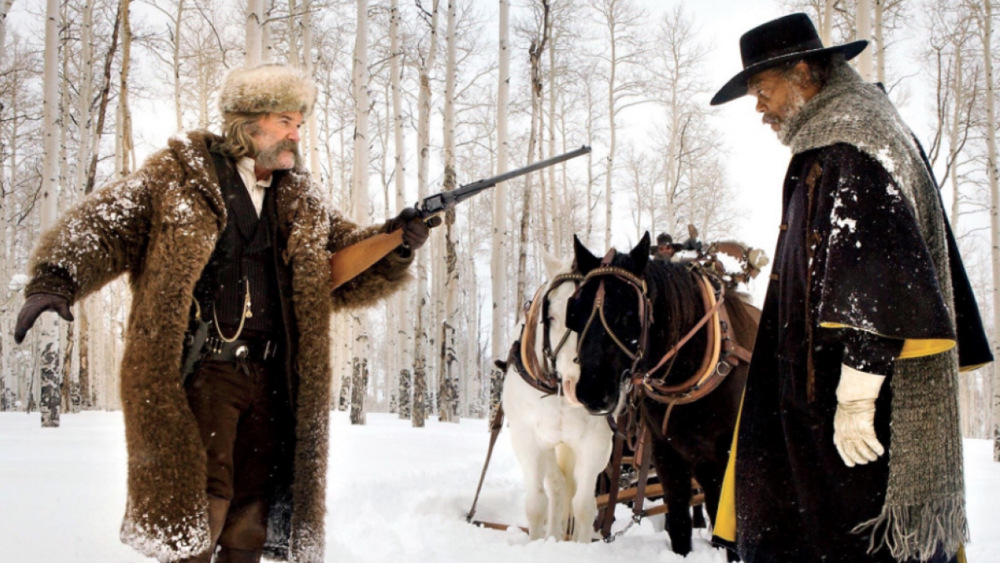 The Hateful Eight
Arguably one of Tarantino's best movies, The Hateful Eight is a gory Western set some time just after the American Civil War. As you'd expect from a Tarantino flick, the cast is one of the best bits. Samuel L. Jackson, Jennifer Jason Leigh, Michael Maden, Tim Roth and Kurt Russell take the lead roles as a ragtag bunch of criminals, bounty hunters and who knows what else who take refuge in a stagecoach stopover during a blizzard.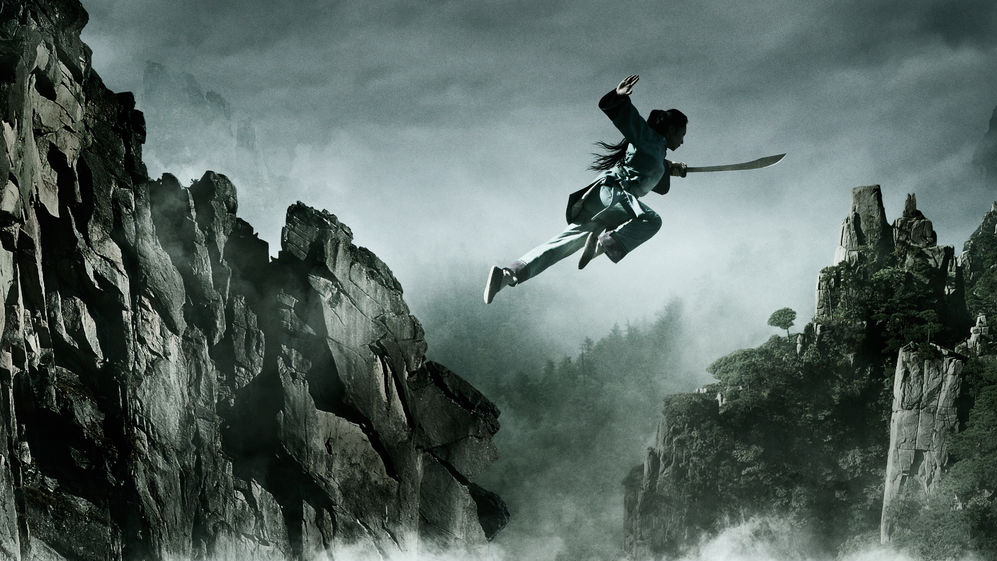 Crouching Tiger, Hidden Dragon
A masterpiece in both filmmaking and fight choreography, Ang Lee's superb Crouching Tiger, Hidden Dragon tells the tale of a Chinese warrior who steals a sword off of a master swordsman and the cat-and-mouse chase that ensues. Chow Yun-Fat may have been the star of the movie when the was first released, but it is Michelle Yeoh and Zhang Ziyi that steal the show. A follow-up was produced by Netflix, which is worth a watch but has none of the charisma of its enigmatic predecessor.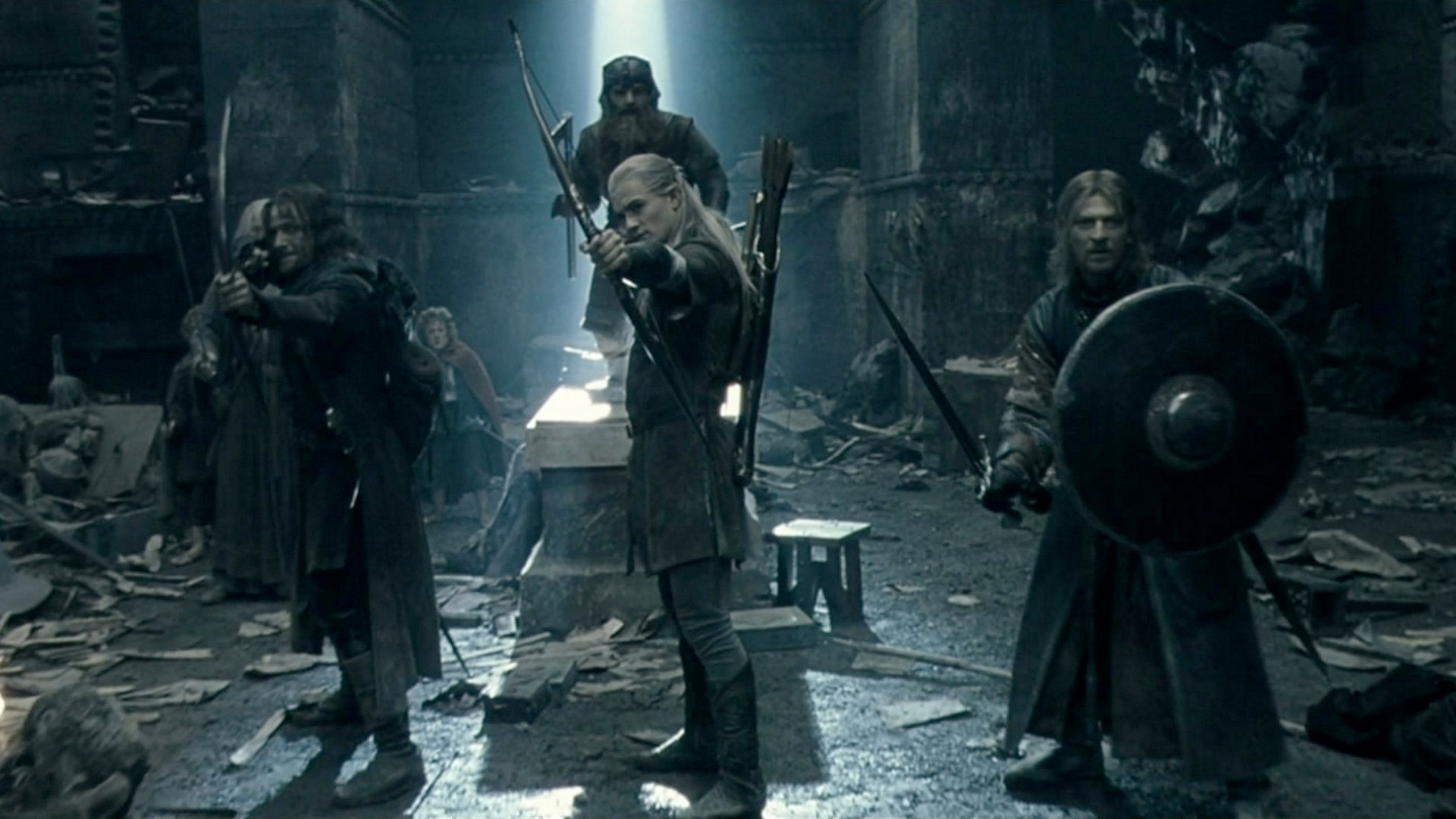 The Lord Of The Rings trilogy
The full LOTR trilogy is now available to stream on Netflix, and we haven't heard a better excuse to spend an entire Saturday parked in front of the TV. The epic fantasy adventures based on the novel by J R R Tolkein, were some of the most ambitious films ever to be made, with a budget of $330 million. If you haven't seen them before, they are a must watch – and if you have, watch them again.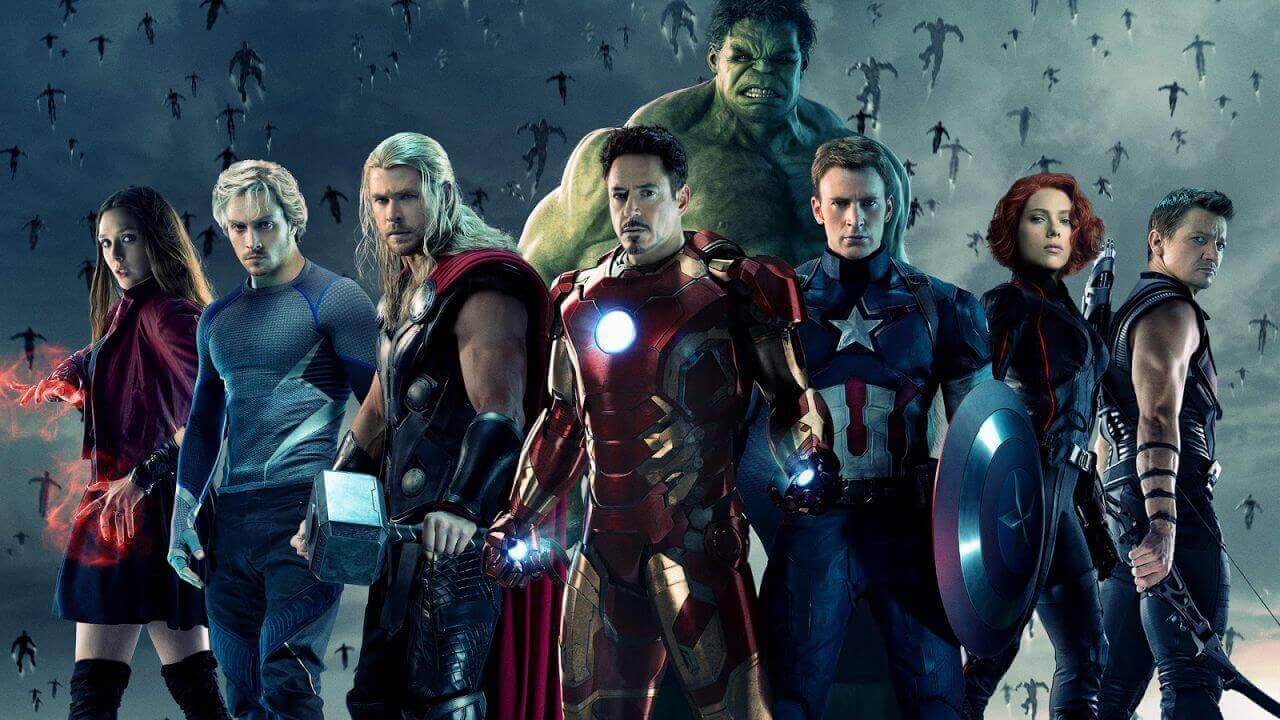 Avengers: Age of Ultron
When Tony Stark's (Robert Downey Jr) plan to revive an ancient peacekeeping programme goes wrong, he and the rest of the Avengers must assemble once more to stop an evil villain from exterminating the human race. Packed full of adventure and thrilling fight scenes, this superhero film will appeal to even people who hate comic books.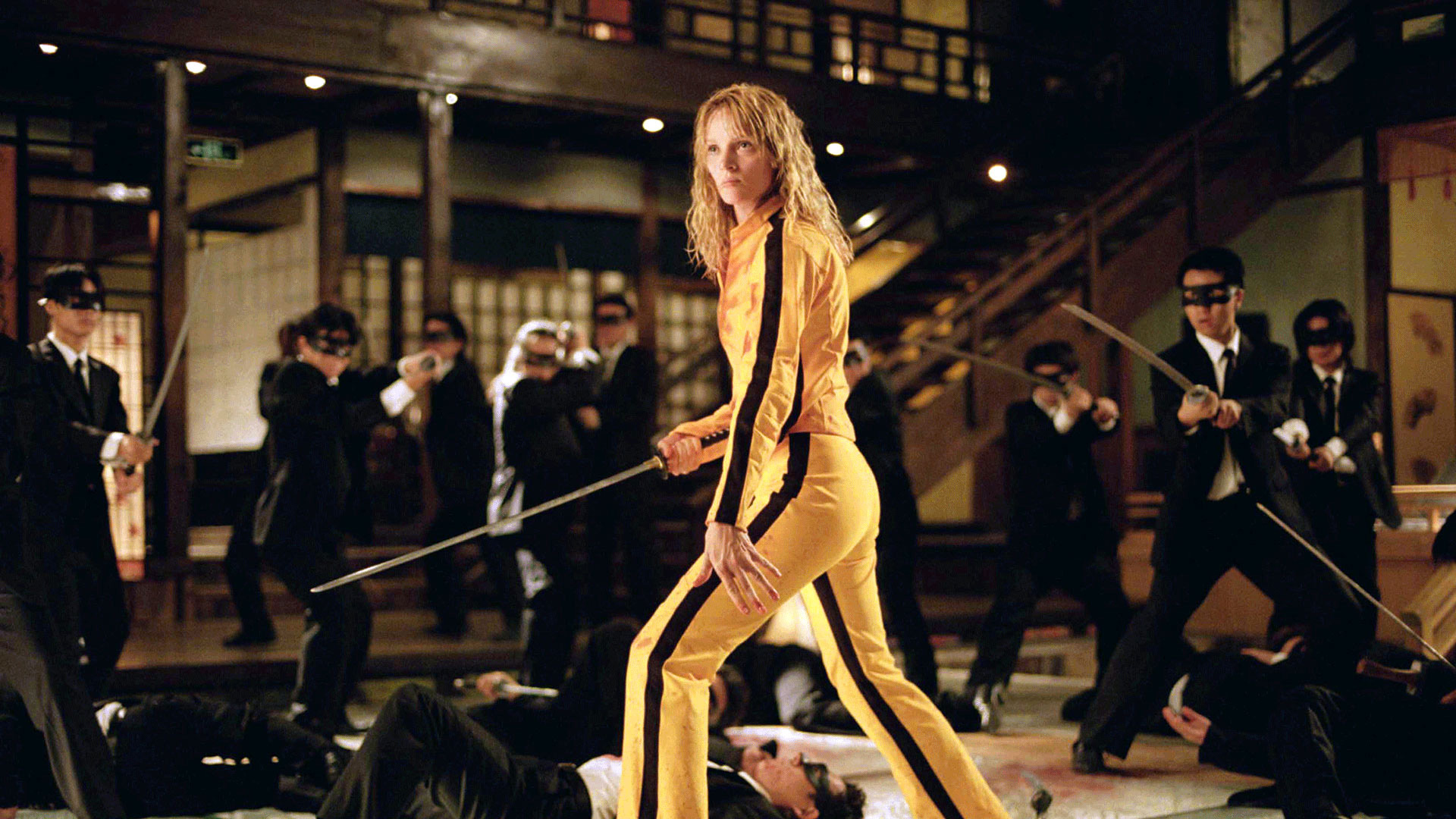 Kill Bill: Vol 1 and 2
Quentin Tarantino's bloody brilliant kung-fu opus should have been one big movie. But its distributors got cold feet, which meant we actually got two quite different films. The first is pure Shaw Brothers schlock. A revenge tale that follows Uma Thurman's Bride looking to kill people on her hit list, for murdering her husband and family on her wedding day and leaving her for dead. The second film is a touch more subdued, but no less brutal – starting with a flashback of the infamous wedding and then furthering The Bride's mission to 'kill bill'. If you can, watch them together as it's an epic movie that should be consumed in one sitting.
Best sci-fi movies on Netflix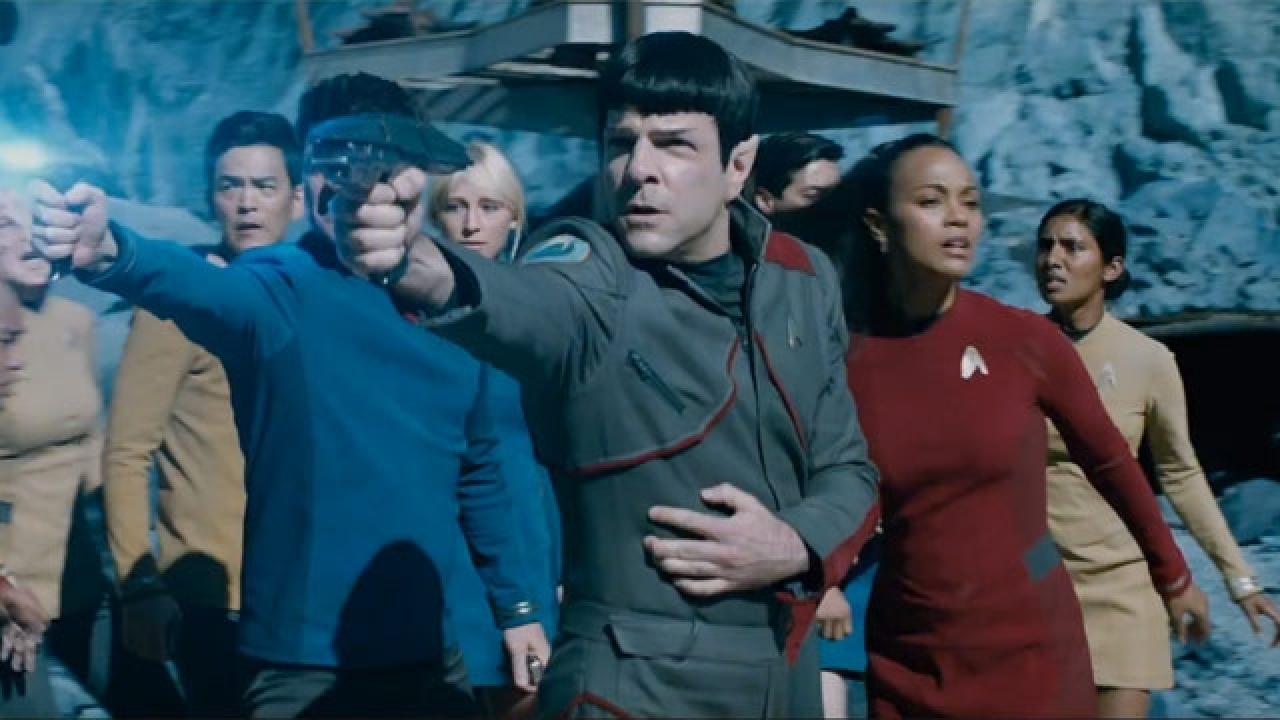 Star Trek: Beyond
Justin Lin directs the latest installment of Star Trek with bombast. And thank goodness he does, because the explosions and flash camera angles manage to mask some of the cracks in this film. Don't get us wrong: Star Trek Beyond is a lot of fun, but feels a little smaller than the first two rebooted movies. There's more humour, though, and the cast still shine.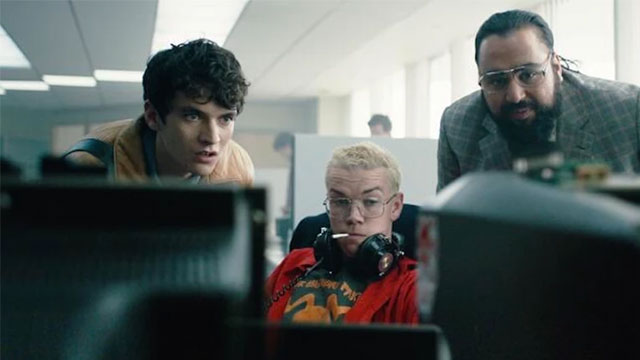 Black Mirror: Bandersnatch
An interactive adventure that puts the viewer in control of key decisions throughout the film, with various routes the film can travel through, Bandersnatch is a natural evolution of Black Mirror's paranoid depictions of technology – as well as Netflix's growing interest in interactive media on its streaming platform, such as Minecraft: Story Mode.
In typical Black Mirror fashion, no stone has been left unturned with the creation of a website for the company Tuckersoft, which features in the episode. However, it's best not to explore the site until you've watched the feature-length episode in case you inadvertently stumble across any spoilers.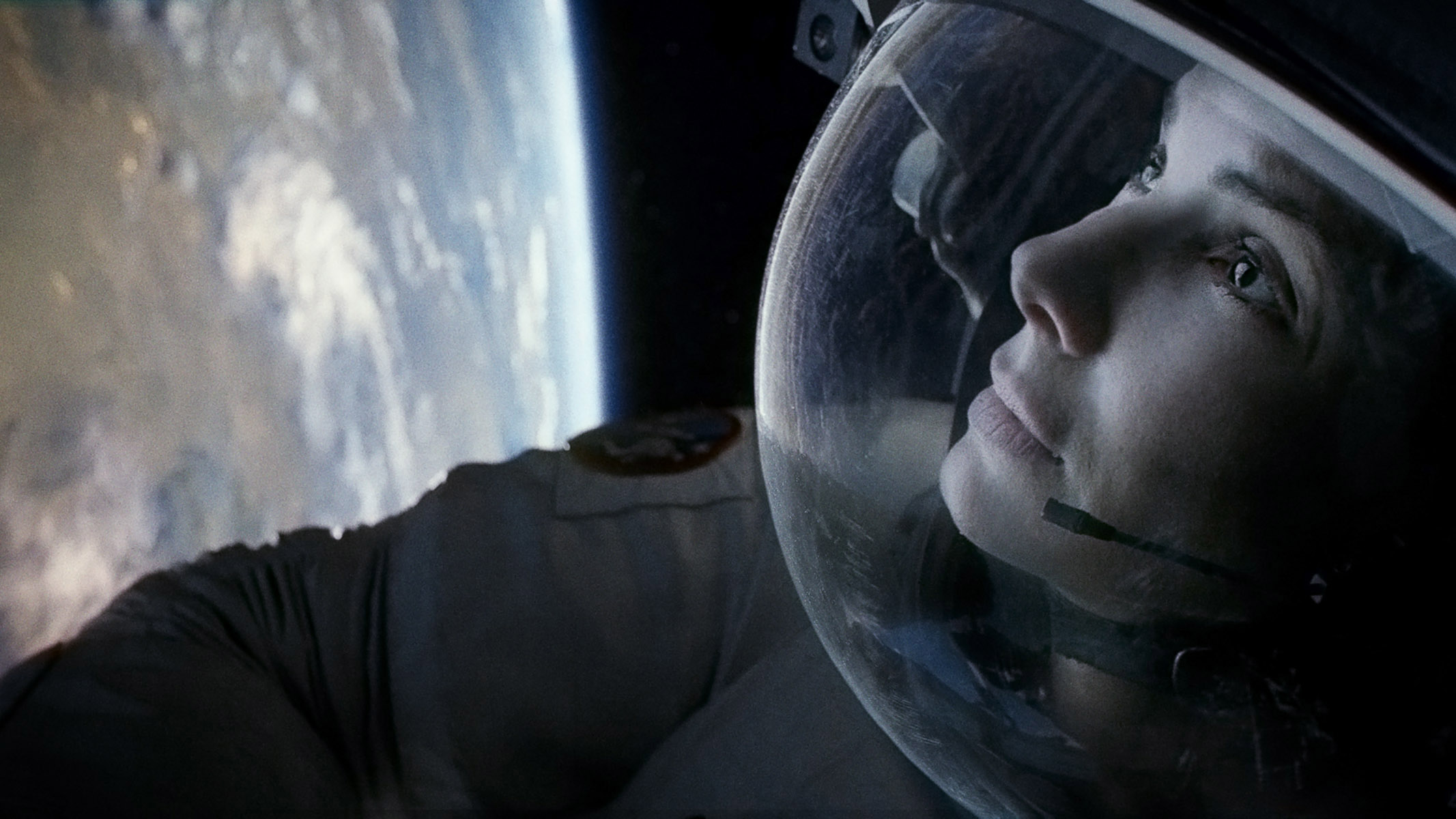 Gravity
Alfonso Cuaron's Gravity is a cinematic masterpiece. We're pretty sure you could watch it without sound or subtitles and still be in absolute awe of the aesthetics. But if you did that you'd also be missing out on a well-paced drama starring George Clooney and Sandra Bullock full of twists and turns all about things not going quite as planned in space. It also has an exceptional soundtrack and visual effects. It's one to turn all the lights off for and watch on the biggest screen in your house – you won't be disappointed.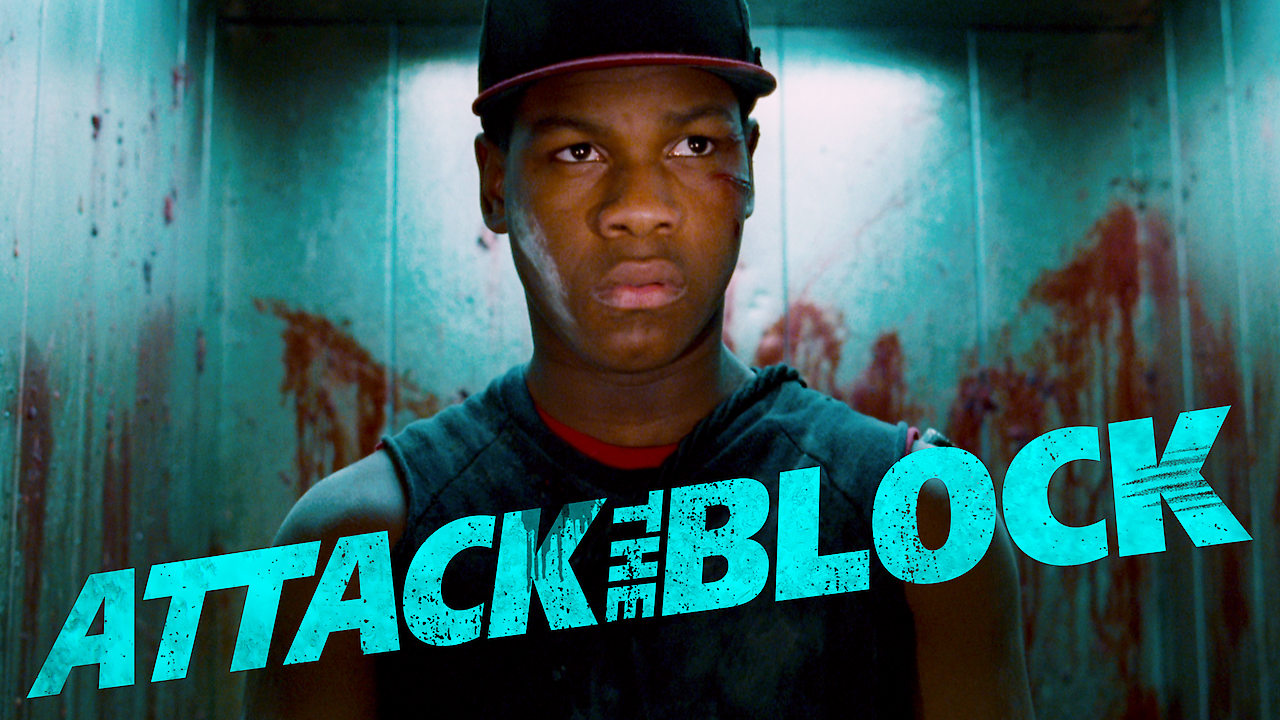 Attack The Block
This British sci-fi flick by Joe Cornish (of The Adam and Joe Show), sees John Boyega in his breakout role as a tough inner-city kid, whose alongside his friends, tries to defend his South London estate from an alien invasion. Cheeky, fast-paced, and endearingly familiar to anyone who grew up south of the river, it's a fantastic directorial debut from Cornish, and what would prove to be an extremely successful debut for Boyega.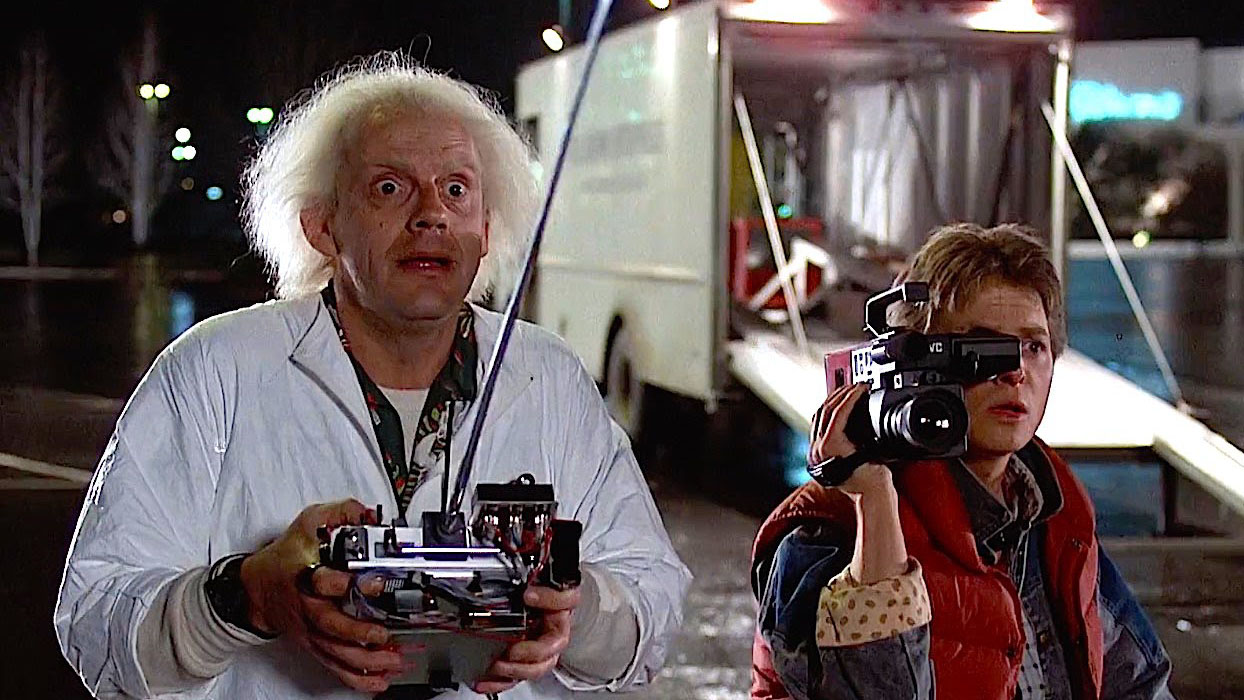 Back To The Future trilogy
Given it was made in 1985, the effects of Back To The Future still stand up today. Actually, so does everything about the movie. It's a fantastic old-school romp that showcases Michael J Fox as one of the most affable actors around. Spielberg may have only produced the movie but his fingerprints are all over it. Back To The Future is a classic that is endlessly fun and re-watchable.
Best horror movies on Netflix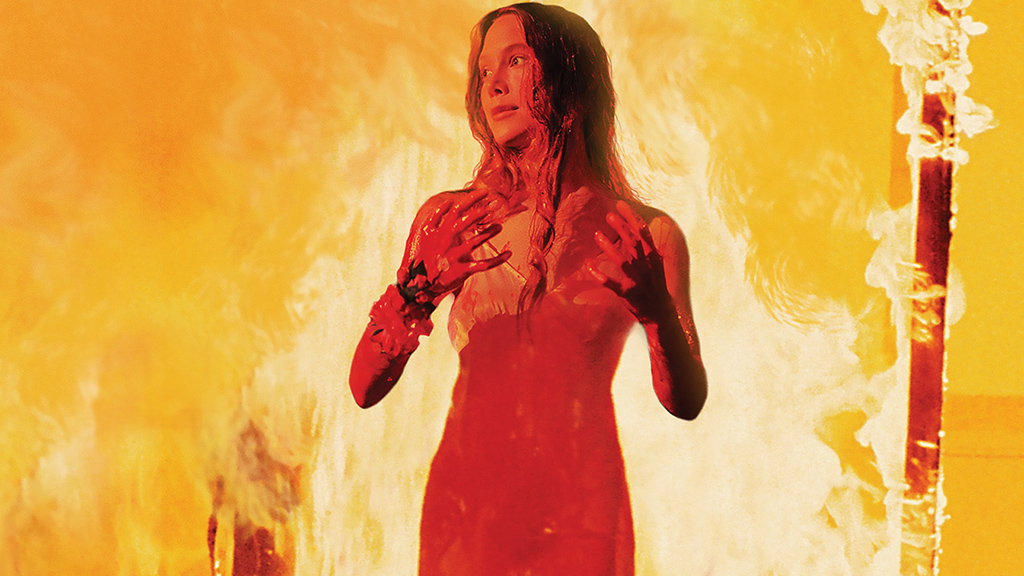 Carrie
Stephen King's classic tale of the trials and tribulations of high school, fitting in, oh and having extremely powerful telekinetic powers has landed on Netflix, bringing the unforgettable and gruesome bloodbath of the 1976 imagining to the small screen.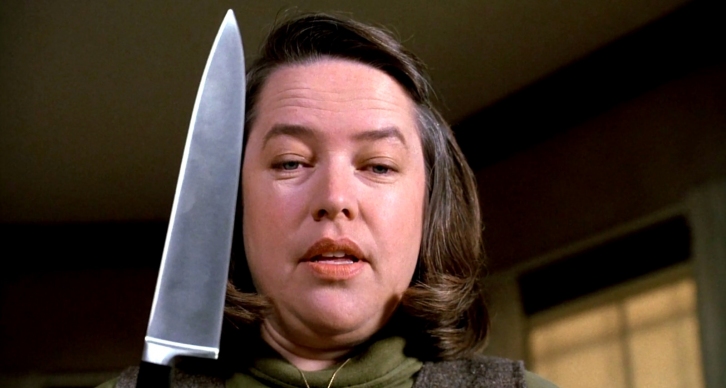 Misery
Joining Stephen King's Carrie on Netflix comes another classic story from the horror author's creepy collection: Misery. Bringing the tale of the story, which will be making anyone who has seen it wince right now, straight to your living room. The movie follows a famous author who is rescued from a car crash by a fan. We won't spoil what happens next, but you can probably guess it's not exactly the warm, homely kind of recovery you'd expect after you've had an accident. It's certainly not one for the faint-hearted, so prepare to hide behind a cushion for about 50% of the running time.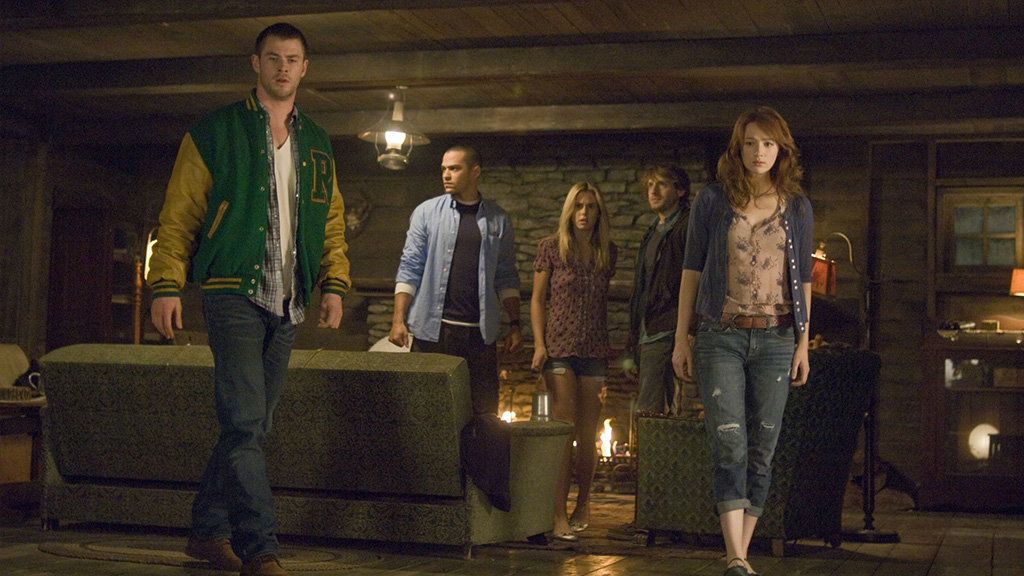 Cabin In The Woods
This super-smart horror from Joss Whedon and Drew Goddard is a movie that tries its hardest to turn the horror genre on its head, with continual knowing nods to movies of the past and a post-modern spin of the well-worn 'cabin in the woods' theme. Don't go into this movie expecting a normal film-watching experience but do expect to have fun watching a highly original script at play.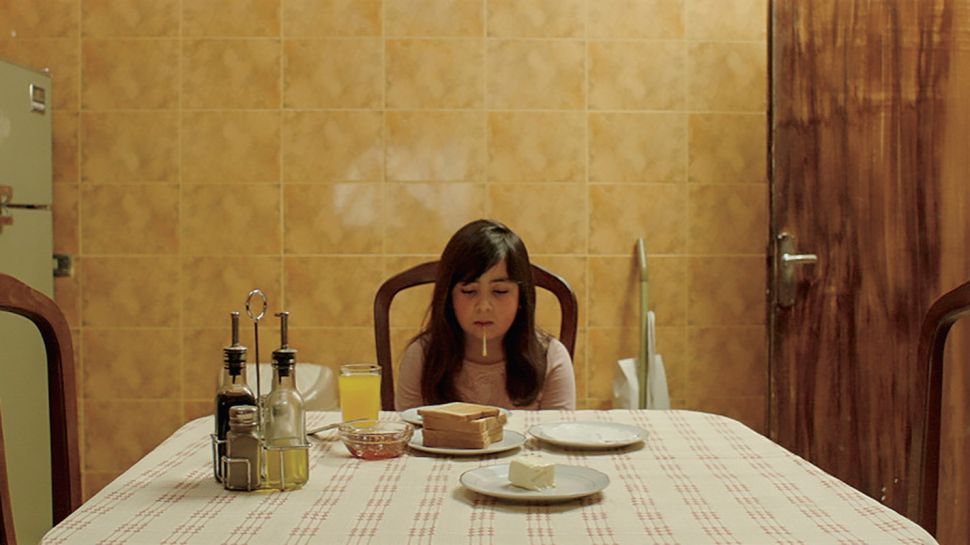 Under The Shadow
Thanks to Netflix's sometimes surprising rights, Under The Shadow has popped on to the service around the same time as the movie's Blu-ray release. We're glad it has. It's a fantastic horror film set in Tehran in the '80s, focusing on a mother and daughter seemingly terrorised by otherworldly beings in an apartment block. The dread in this film is slow release but palpable, making it a terrific, scary watch.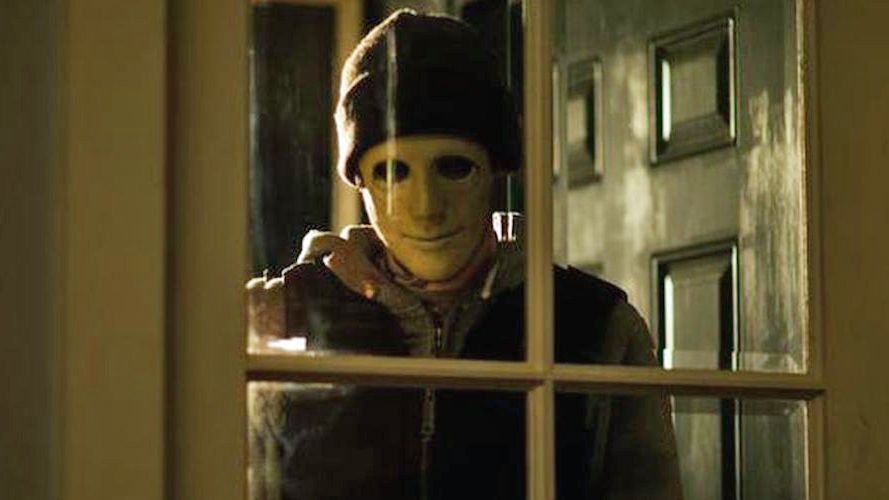 Hush
Hush has a brilliant premise. Directed by Mike Flanagan it revolves around a killer who tries to get the best of a girl in the house on her own. So far so 'every horror movie ever made', but the girl who is being stalked happens to be deaf. Yes, the home invasion genre is getting tired, but Hush manages to quietly breathe new life into it.
Best documentary movies on Netflix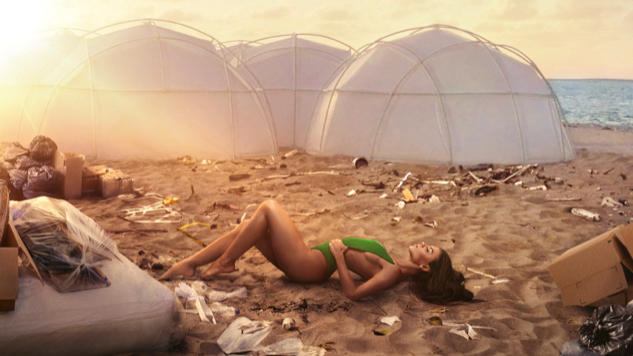 Fyre: The Greatest Party That Never Happened
Billed as a luxury music experience on a private island, Fyre Festival was tirelessly promoted by social media influencers – but ended up being a complete and utter disaster, with multiple lawsuits being brought against the promoters. This illuminating documentary explores what went wrong, and it's a must-watch.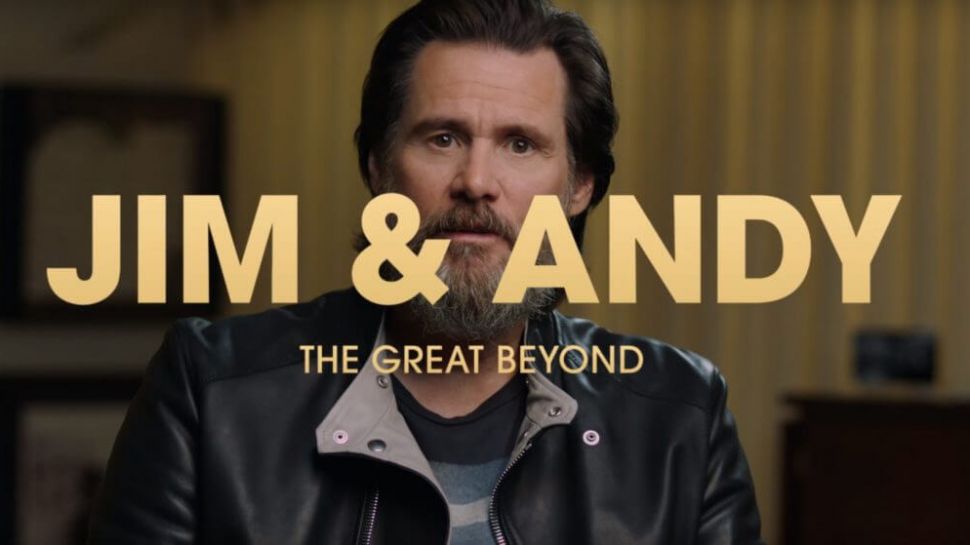 Jim and Andy
Jim Carey has always been an actor that takes things to extremes – whether it's his face gurning or physical comedy. But nothing was quite like what he did in Man On The Moon, the Milos Foreman directed biopic of Andy Kaufman. Mixing exclusive interviews and behind-the-scenes footage of Carey that the studios didn't want released, this is one revealing documentary about the things people do to make people laugh.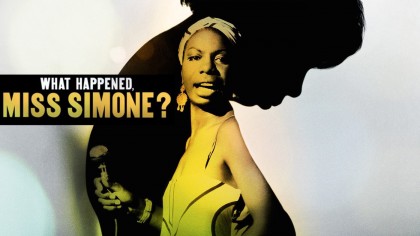 What Happened, Miss Simone?
This Netflix exclusive documentary is a heart-wrenching look at one of the greatest singers of all time. While the highlights are definitely seeing Simone sing live – there's a huge amount of never-before-seen archive footage – it's the eye-opening truths about her troubled life that hit home hardest.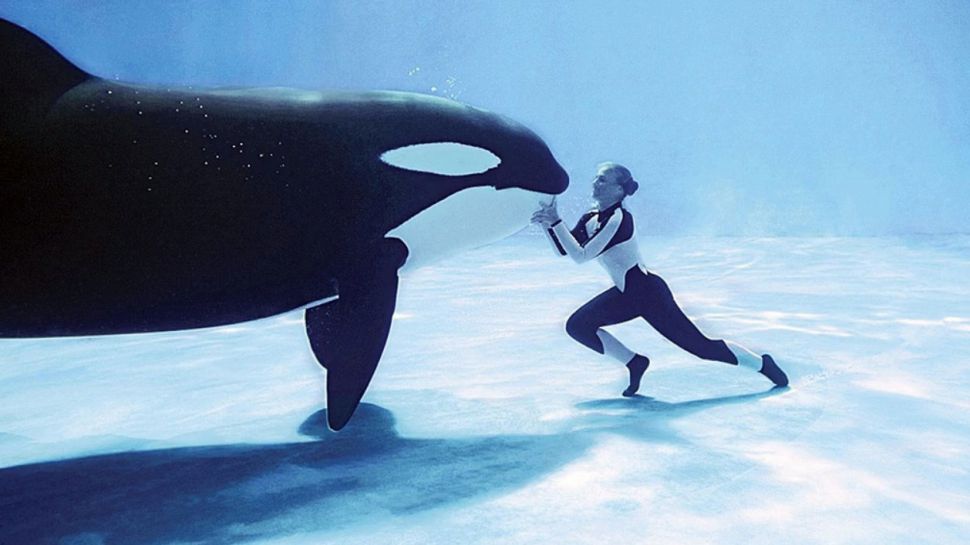 Blackfish
One of the most important documentaries of the decade, Blackfish charts the life of killer whale Tilikum, who sadly died in early 2017. Kept in captivity as a 'performance mammal' at SeaWorld, the doc explores the unsightly side of why keeping whales in captivity is a terrible idea. Blackfish had such an impact that SeaWorld decided to phase out its orca shows and rebrand itself. Powerful stuff.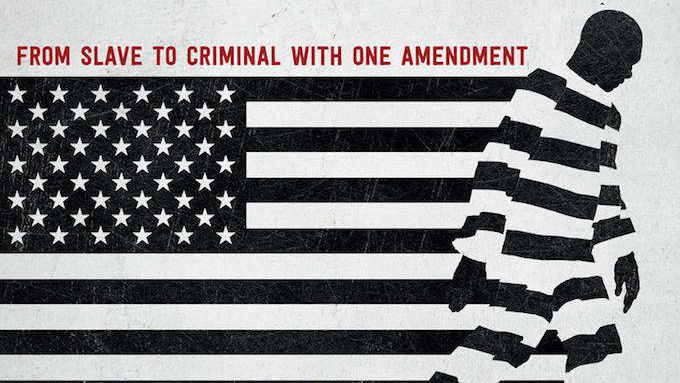 13th
Netflix bagged its first Bafta thanks to this stunning documentary. 13th looks at race and the US criminal justice system, showcasing numerous injustices in the way African Americans have been treated in the system. The documentary was made by filmmaker Ava DuVernay, who also made the superb Selma.
The best animated movies on Netflix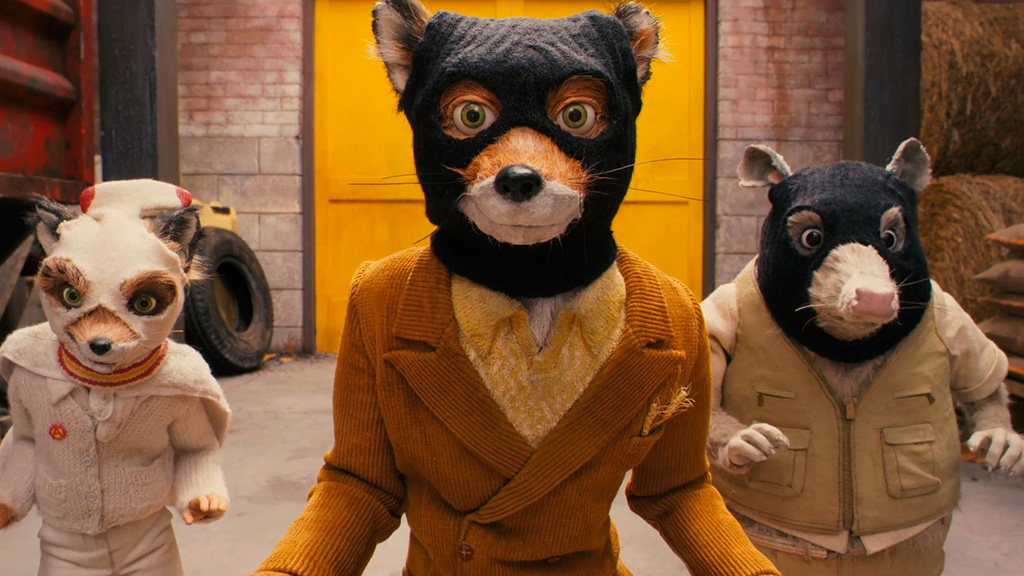 Fantastic Mr Fox
Wes Anderson's quirky directing is a perfect fit for Roald Dahl's Fantastic Fox. Lovingly crafted using stop animation that's voiced by Anderson alumni, and George Clooney, the film works well as a kids animation, but it's adults that will get the biggest kicks. Director Anderson is going back to stop animation for his next feature – let's hope it's half as good as the fantastic Fantastic Mr Fox.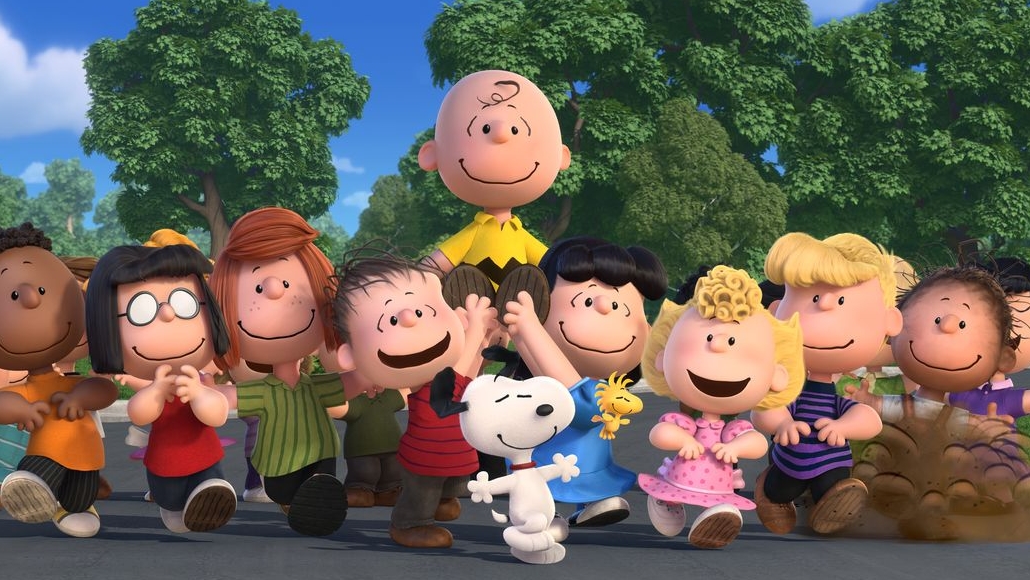 The Peanuts Movie
Charlie Brown and his dog, Snoopy, are iconic cartoon characters, and in this new computer-generated film, which was co-written and co-produced by Charles Schulz's son and grandson, is a brilliant continuation of that legacy, pleasing existing fans and winning over new ones in a tale that sees Charlie Brown try to impress Little Red-Haired Girl. It's the first Peanuts feature film in 35 years, but the wait was worth it.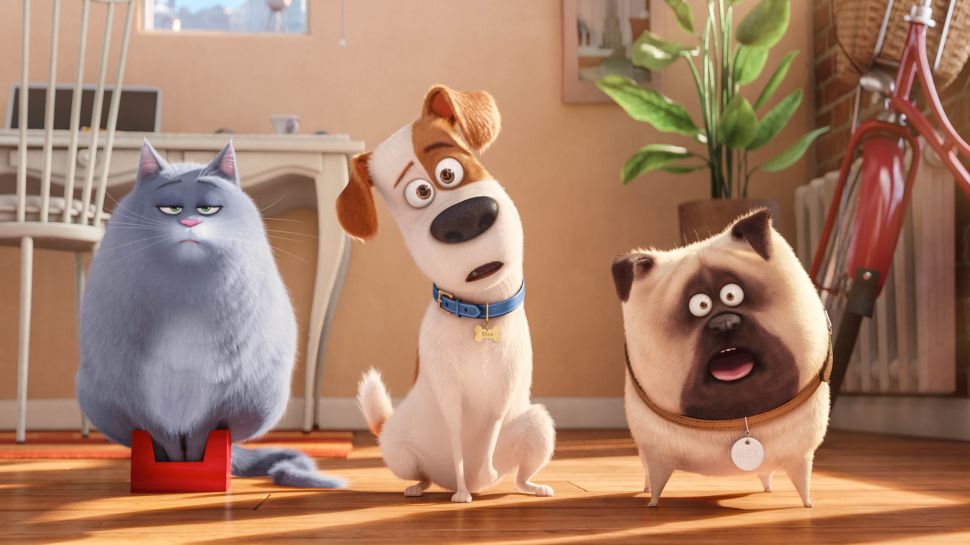 The Secret Life Of Pets
One for the kids (and big kids) amongst us, The Secret Life of Pets is about two pet dogs who find themselves outside and have to fend off a gang of sewer-dwelling angry animals known as "The Flushed Pets" who really want to stage an attack on humans. It's as ridiculous and entertaining as it sounds.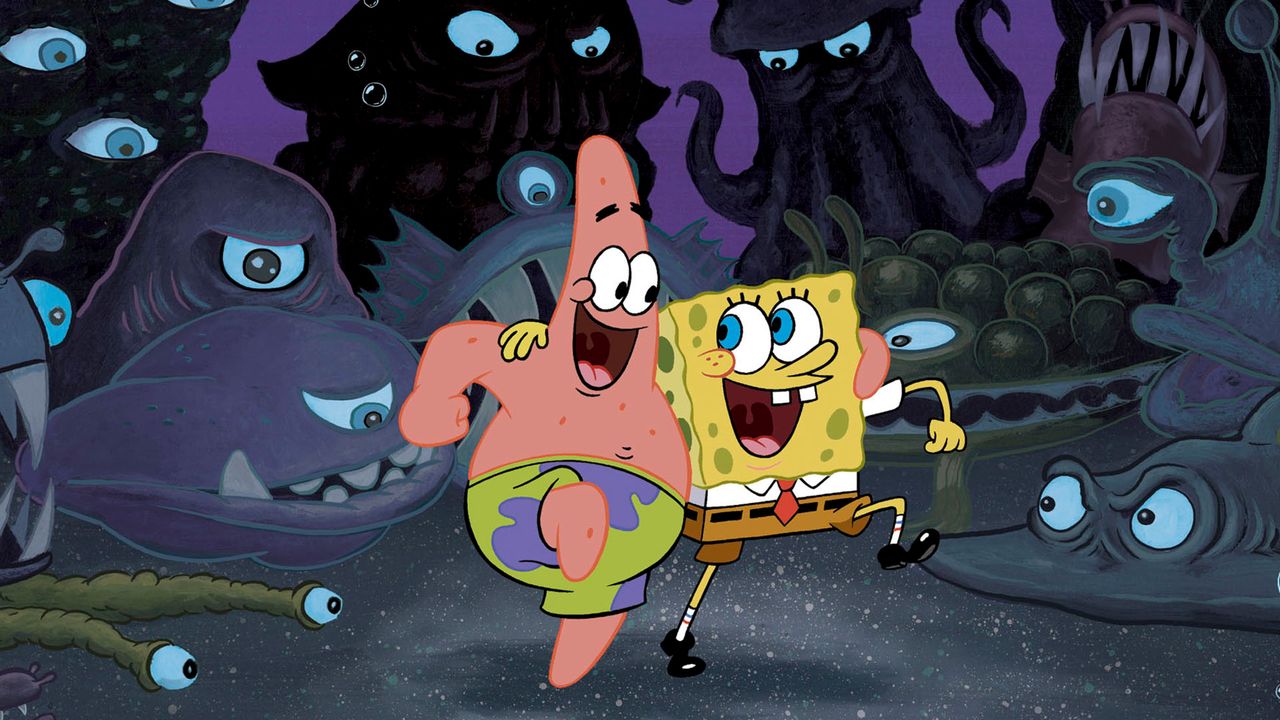 The Spongebob Squarepants Movie
Starring Alec Baldwin and David Hasselhoff, The Spongebob Squarepants Movie takes all the charm and surreal humour of the original TV series and brings it to the big screen – and now the small screen, thanks to Netflix. It's just as weird and wacky as you might expect, with clever jokes that even adults can enjoy.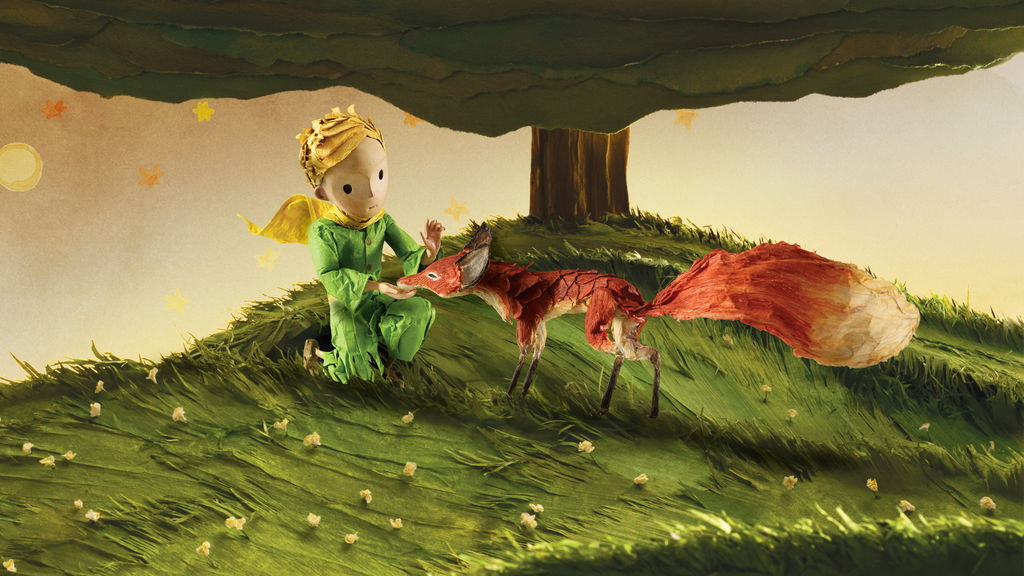 The Little Prince
This charming English-language French film is an absolute feast for the eyes, with enchanting stop-motion animation and a moving story based on the beloved original 1943 book by Antoine de Saint-Exupéry.