We're expecting the Samsung Galaxy S10 phones to get their official unveiling not long after the new year festivities are over, so it's perhaps no surprise that leaks continue to drip out in advance. The latest preview images to appear show all three phones in the line-up: the S10 Lite, the S10, and the S10 Plus.
First up are three images courtesy of a case manufacturer, via trusted insider source Evan Blass – we've got the 5.8-inch S10 Lite, the 6.1-inch S10, and the 6.4-inch S10 Plus on show, complete with Infinity Display screens and hardly a bezel in sight.
But what about that cut-out "Infinity-O" notch? These renders have it up at the top in the center of the screen, whereas previous leaks had it over to the right. Or maybe over to the left. While it seems certain that Samsung will ditch the traditional notch for a smaller pinhole cut-out, there still seems to be some debate about where it will be.
Next we have sneak preview shots of the Galaxy S10 Lite, thanks to another prolific Twitter leaker, Ice Universe. This time we can see the back and sizes of the camera, complete with a dual-lens rear camera and a fingerprint scanner on the side.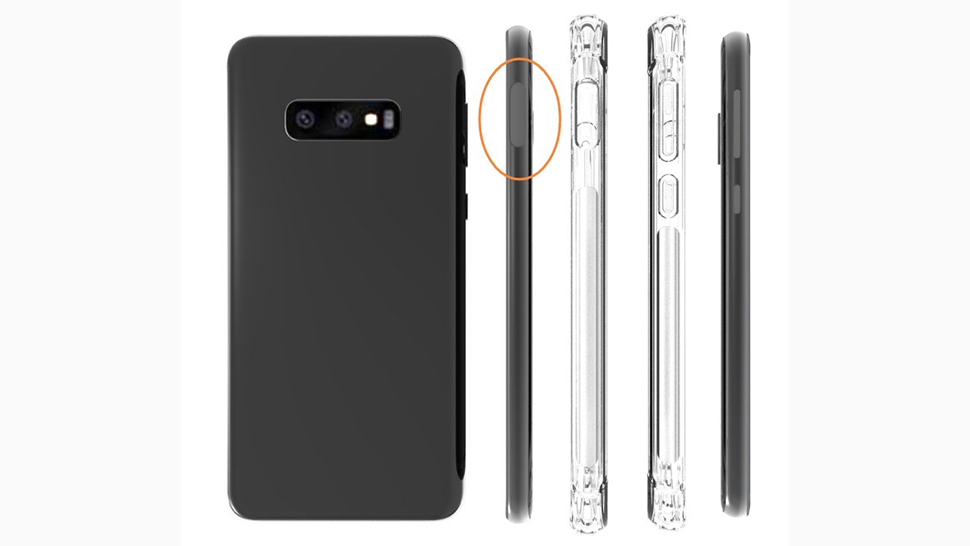 That's another unknown: just where Samsung might choose to put the fingerprint scanners on the Galaxy S10 phones. With the likes of Huawei and OnePlus now selling handsets with in-screen fingerprint sensors, Samsung won't want to fall behind – and that makes us think the S10 and S10 Plus will have these sensors in the display. Not the S10 Lite though, on this evidence.
No doubt we've got plenty more in the way of leaks, rumors and idle speculation to look forward to between now and the end of February. Samsung is being tipped to launch the S10 phone family at the MWC industry expo in Barcelona.