Exclusives, originals, classics, when it comes to the best of the best TV shows, Netflix is still our number one streaming platform. Although Now TV and Amazon Prime have a great selection of movies and TV, Netflix is still our firm favourite because it's constantly being updated with such a great mix of series both old and new.
[Update: The sixth and final season of House of Cards is here! Plus, Netflix has announced a host of anime series are coming to the platform in 2019, including beloved mecha-meets-teen-drama Evangelion in the spring.]
November on Netflix saw the sixth and final season of House of Cards land on our screens, the launch of the heartwarming new documentary series Dogs, as well as the return of The Good Place for a brand new series.
There's sad news for Daredevil fans however, which has just been cancelled by the streaming giant despite just finishing its popular third season.
In other Netflix news, it has expanded its offering of 'interactive storytelling' with Minecraft: Story Mode, a choose-your-adventure story developed by Telltale Games, which kids are sure to love.
What's coming soon on Netflix?
As you can probably tell from that quick rundown, one of the best things about Netflix is it really does cater for every taste, from gritty true crime and thrillers through to fantasy, space adventures and plenty of cartoons and fun for kids. We can't guarantee it, but we're pretty sure there's something for everyone.
Let's not forget that a lot of the best shows on Netflix right now are originals that have been created by the Netflix team and the studios behind them. In short, Netflix is really on a roll.
Here's some of the brilliant Netflix UK shows you can expect in early 2019:
A Series of Unfortunate Events, Season 3 – January 1 2019
Star Trek Discovery, Season 2 – January 18 2019
Unbreakable Kimmy Schmidt, Season 4 (Part 2) – January 25 2019
Santa Clarita Diet, Season 3 – Early 2019
Best Netflix Original series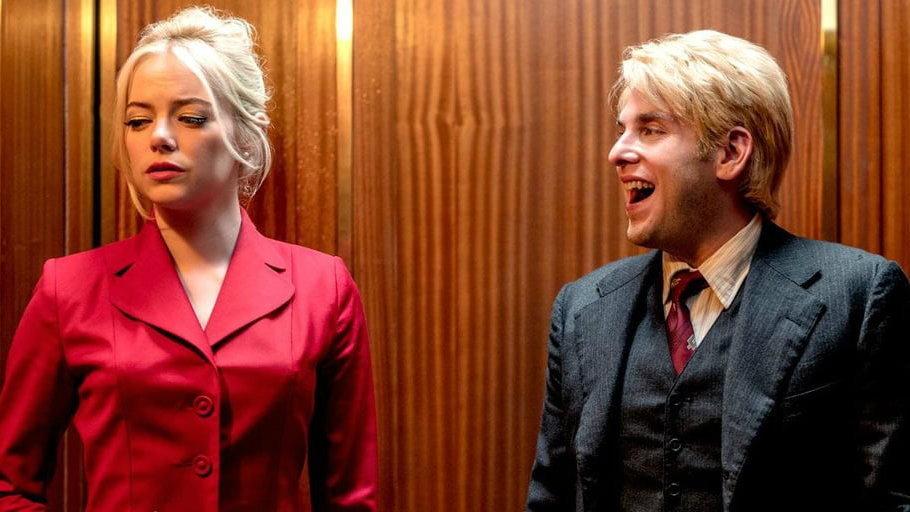 Maniac
A bizarre new sci-fi series based on a Norwegian TV show of the same name. It's about Annie and Owen, played by Emma Stone and Jonah Hill, two troubled strangers who are brought together during some strange pharmaceutical trials. Dr. James K. Mantleray claims that a new series of pills he's created can solve all kinds of mental illness and heartbreak, but there's something much deeper and more sinister going on too.
Seasons on Netflix: 1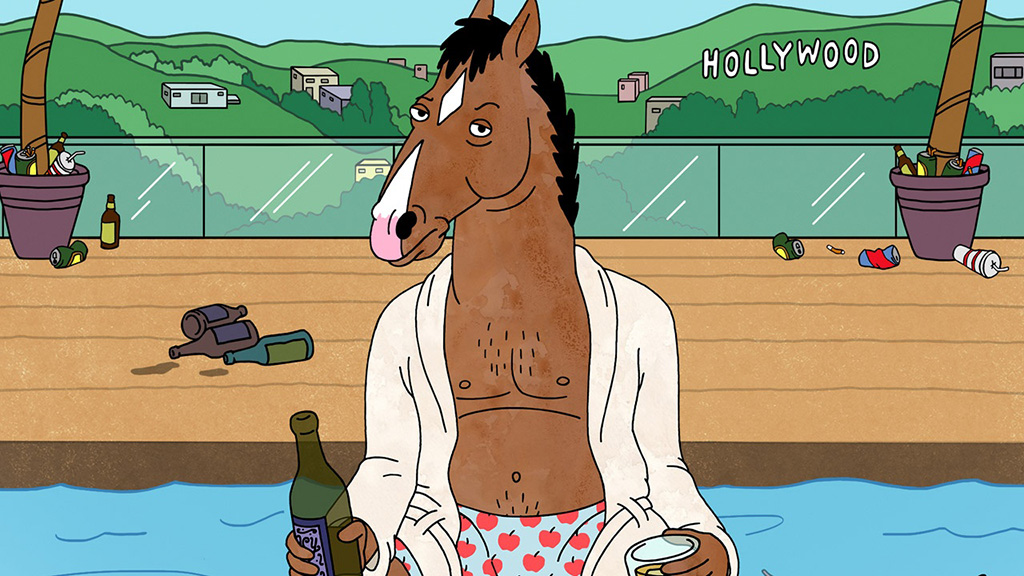 Bojack Horseman
Yes, Bojack Horseman is hilarious. Yes, it's the best thing Will Arnett has done since Arrested Development. And, yes, it should be the next thing you watch if you are into anthropomorphic comedy about a once great TV star who has fallen on hard times. It's all of that but it's also a pretty accurate portrayal of depression and should be celebrated as such.
For those who are worried it may be too dark for them, fear not – there's loads of slapstick humor, word play, and stunning animation to keep everything balanced.
Seasons on Netflix: 5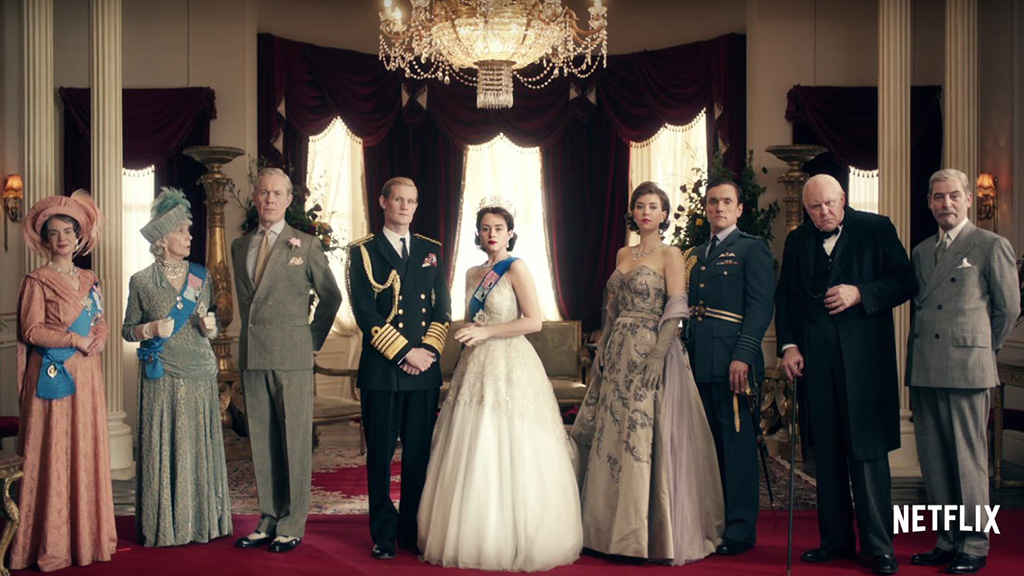 The Crown
Is The Crown Netflix's crowning glory? It could be, as a sumptuous look at one of the world's most famous families: the Royal family. Charting the early years of the relationship between the Queen (Claire Foy) and Prince Philip (former Doctor Who Matt Smith), the show was written by Peter Morgan and, at £100 million, is one of the most expensive TV series ever made. Which means there's enough pomp and ceremony to keep those pining for a Downton Abbey replacement happy.
The second season is now on Netflix and is a nice improvement on the first series – it's also the last that stars the current cast, with Olivia Coleman and Helena Bonham Carter slated to appear as the Queen and Princess Margaret respectively in the next couple on seasons.
Seasons on Netflix: 2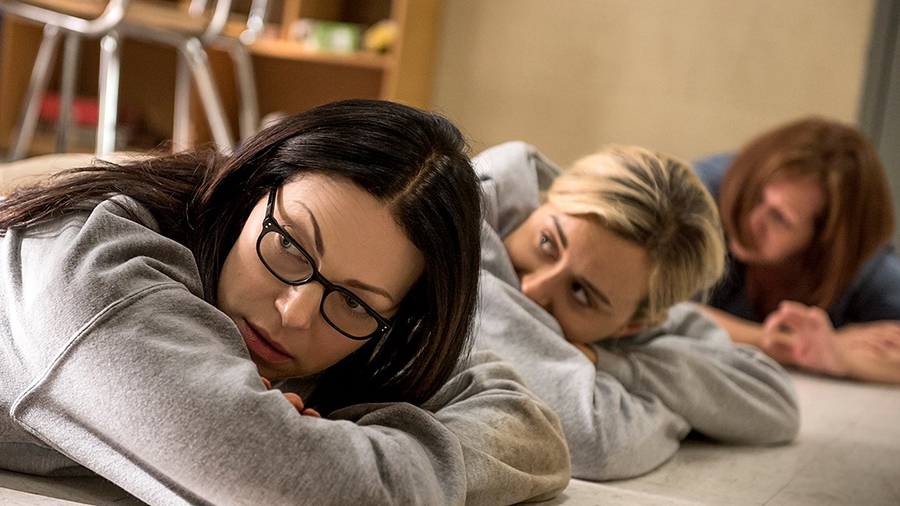 Orange is the New Black
Orange Is The New Black is back for its sixth season and is a show that consistently one of the best to watch, with its superb tale of life in a women's prison.
It's so popular that it is now the most watched series on Netflix – although the makers have announced that the show's next season will be its last.
The show has returned for a sixth season and things are looking pretty bleak for the inmates of Litchfield Penitentiary. Tensions and issues with the US prison system brought to the fore. While the comedy is still there, it's slathered with a fair bit of drama and darkness.
Seasons on Netflix: 6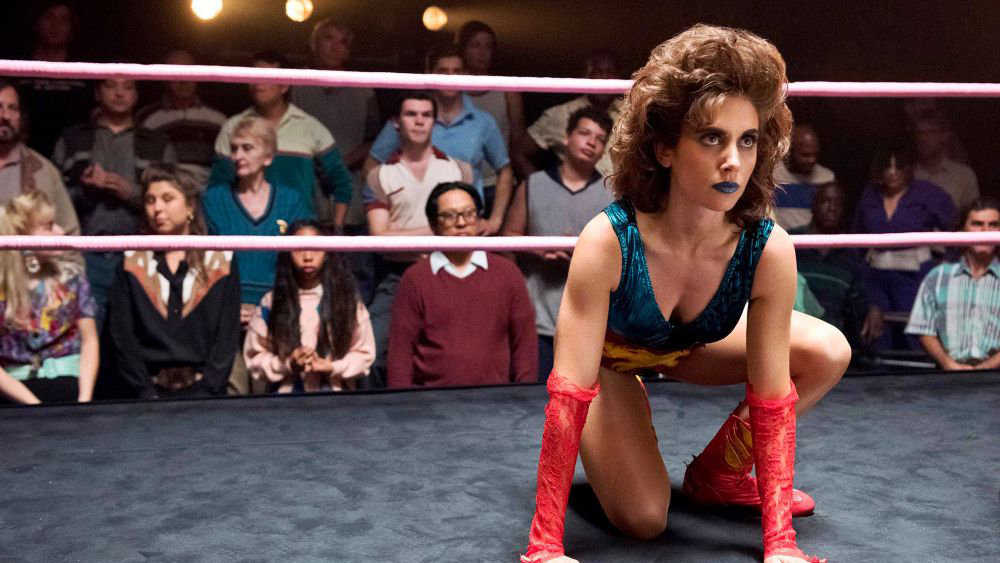 GLOW
The long-awaited second season of the female wrestling comedy GLOW is finally here. The Gorgeous Ladies Of Wrestling have returned and this time they've been commissioned for a full series of their trashy, hot-pink, hairspray-fuelled wrestling show led by their coked-up director (played by Marc Maron). The fantastic second season could potentially even outshine the first for its refreshing female-fronted cast and writers, and its brilliant balancing act between empowerment and exploitation. It's a must-watch.
Seasons on Netflix: 2
Best drama series on Netflix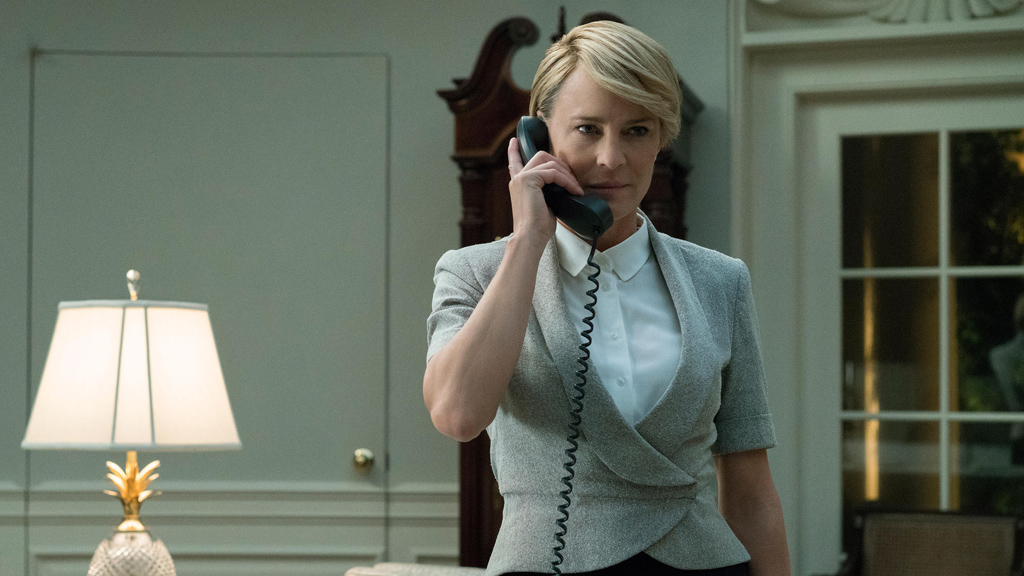 House of Cards
The highly-anticipated season 6 of House of Cards is here, which will have Robin Wright's character, Claire Underwood, take centre stage after the Kevin Spacey assault and harassment allegations saw him being axed from the series. We're not sure how House of Cards will hold up without Frank Underwood, but if anyone can take the reins, it's Wright.
Seasons on Netflix: 6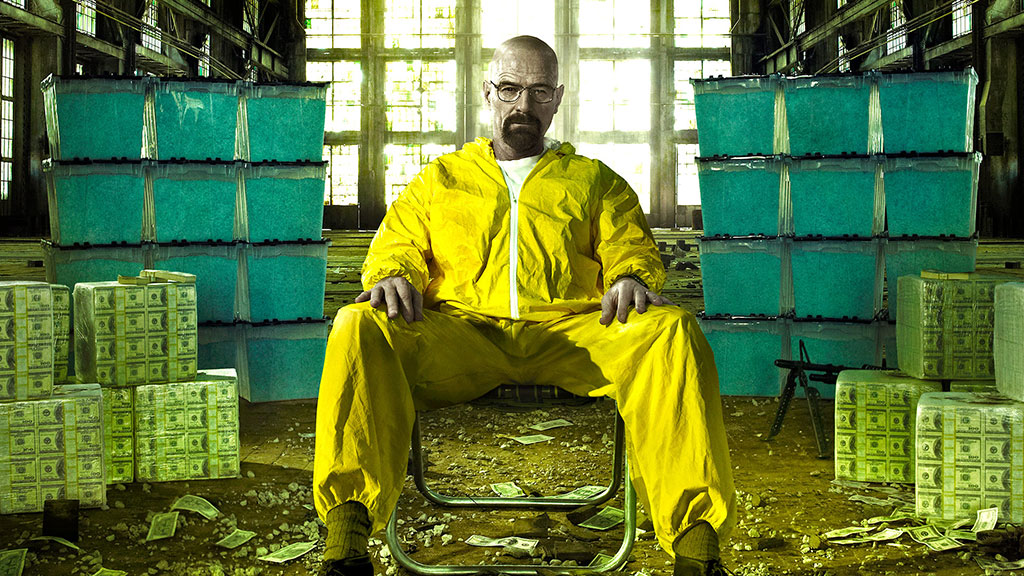 Breaking Bad
Breaking Bad is must-watch TV and one of the reasons Netflix has risen to the popularity it has. Before Breaking Bad, Netflix was seen as a fairly decent streaming service. After it got the rights to show the final season of Breaking Bad in the UK, Netflix propelled itself to superstardom. Not bad for a show that's ostensibly about a high-school teacher with cancer who goes on to sell meth to pay for his hospital bills.
It goes without saying, if you haven't yet spent time with Walter White and Jesse – do so now! But, be warned, the show is as addictive as the stuff Walter is peddling.
Seasons on Netflix: 5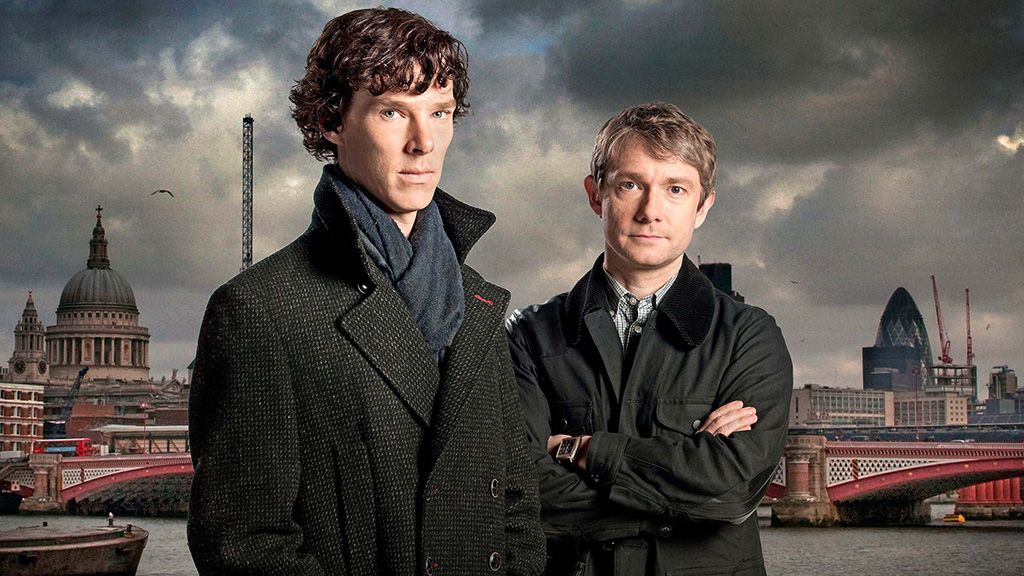 Sherlock
This contemporary BBC remake of the Arthur Conan Doyle classic is dark, funny, and intricately written, and it's brought Victorian sleuth Sherlock Holmes bang up to date for the modern age.
With stellar performances from Benedict Cumberbatch and Martin Freeman as Holmes and Dr Watson respectively, this BBC adaptation is an absolute must-watch. Storylines packed with intrigue and nail-biting tension are offset by moments of genuine humor, so even the scaredy-cats in the family will find something to love about this series.
Seasons on Netflix: 4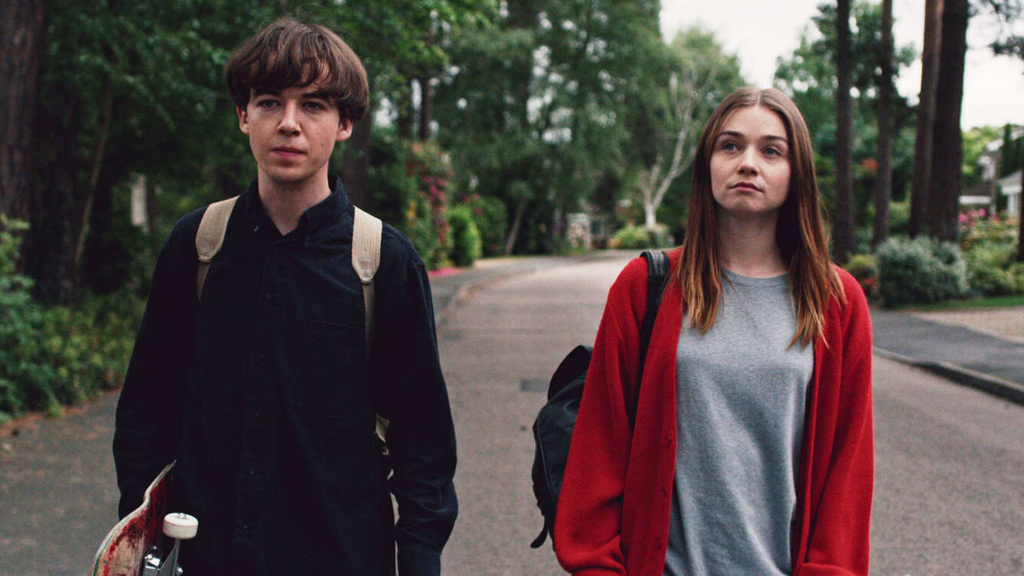 The End of the F***ing World
Adapted from the comic book of the same name (mins the ***), The End Of The F***ing World is f***ing brilliant. It tells the tale of two teenagers on a journey; both are loners on the run but one of them just happens to be a bit of a psychopath. It's funny, but brutal TV. It's British and co-funded by Channel 4 and there's a fantastic edge to everything in it – and it's perfectly bite-sized, too at just under 20 minutes an episode. It's so good, it's destined to get a second season. The first ends so perfectly, though, it's actually a real shame that this will happen.
Seasons on Netflix: 1 (and it needs to stay that way)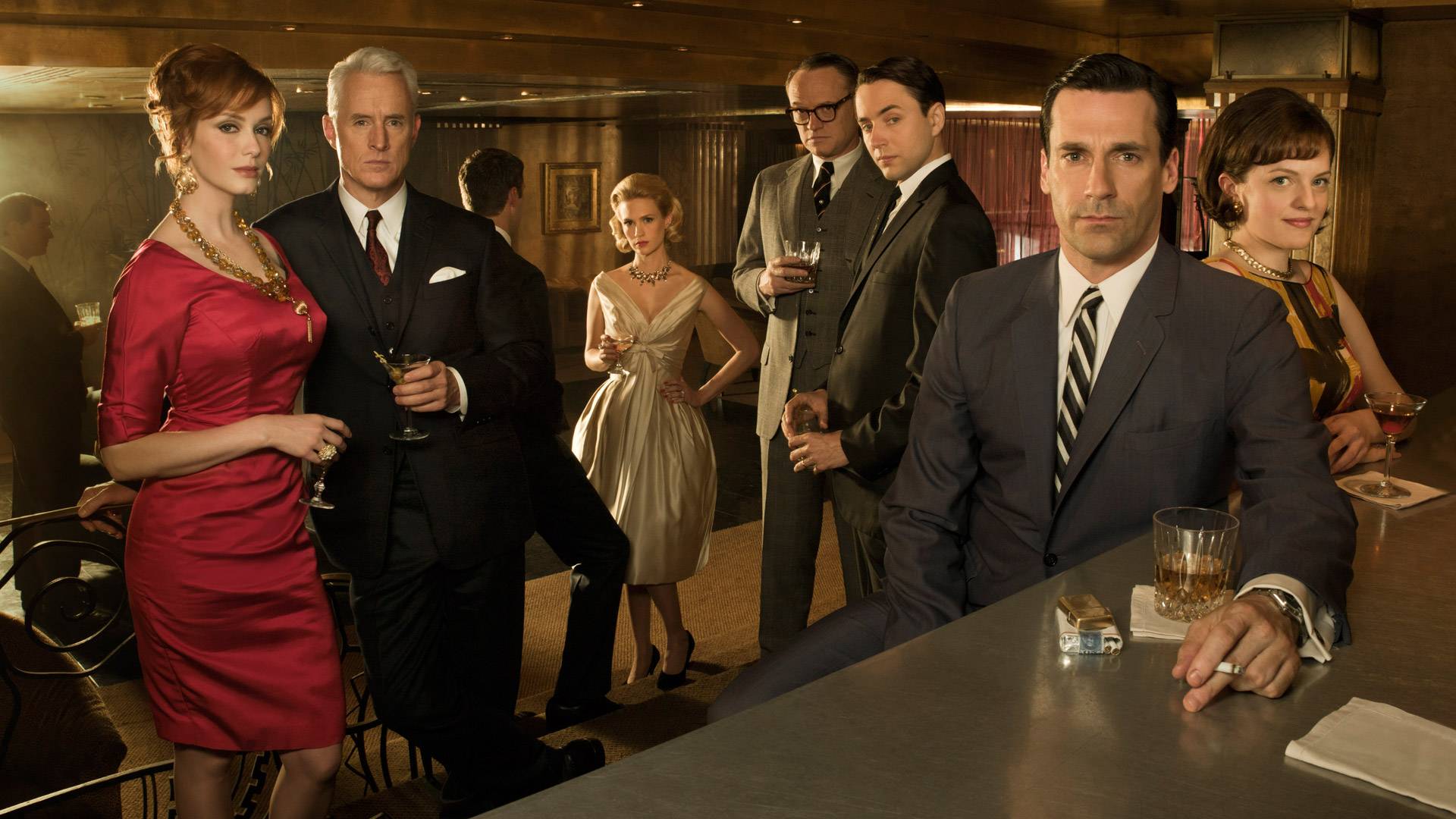 Mad Men
On the face of it, Mad Men is about advertising execs – lead by the ever-conflicted Don Draper – in the Sixties but it's much much more. Each episode lingers, taking time to tell its tale, but it's worth the wait. Superb television that you can get caught up in.
Seasons on Netflix: 7
Best comedy series on Netflix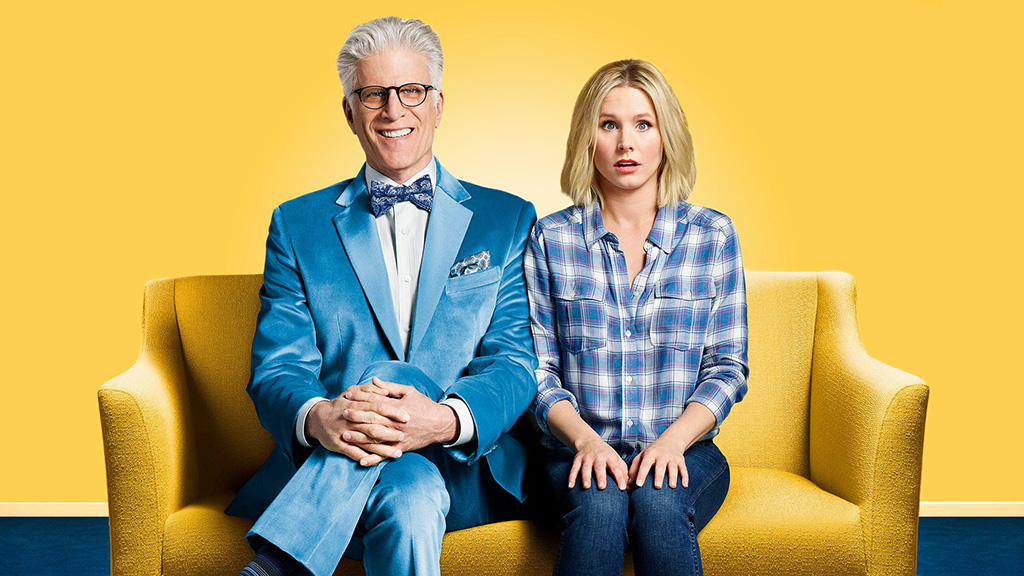 The Good Place
V comedy is in a good place right now and, funnily enough, The Good Place is a perfect example of that. Starring Ted Danson and Kristen Bell, this off-the-wall comedy focuses on a recently deceased woman who is sent to a heaven-like utopia called the Good Place completely by accident. In order to stay there she goes to any lengths to hide what a terrible person she was when living.
Season 1 and 2 have already aired in the UK through Netflix, with new season 3 episodes being added each week in line with their US release.
A great cast, clever writing and an original concept make this a must-watch.
Seasons on Netflix: 3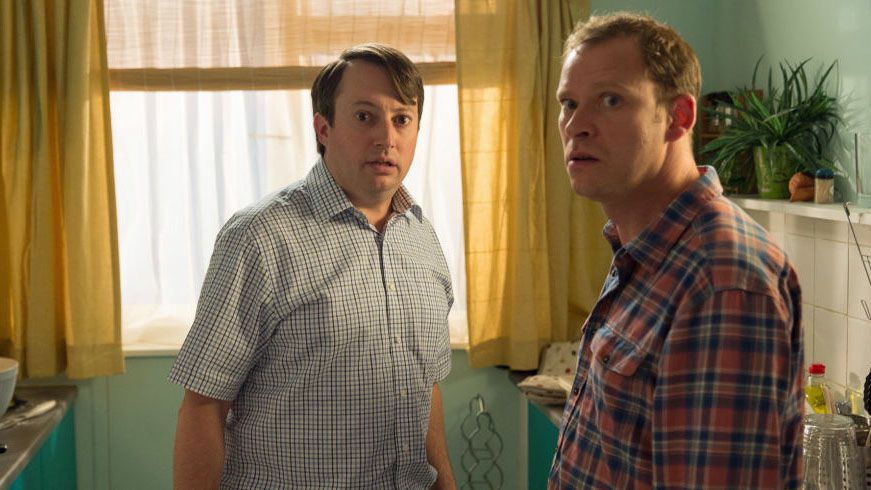 Peep Show
All nine seasons of Peep Show are now on Netflix – and if you haven't seen the show, then you are in for a treat. Charting the rather mundane lives of two flatmates Jez (Robert Webb) and Mark (David Mitchell), the show is a wry look at adults trying and failing to be adults.
All shot in first person – hence the name – Peep Show doesn't shirk from sex, drugs and political incorrectness but it does it all in such a brilliantly British way, that you don't mind at all when you are watching some of the most awkward TV moments, including one of the characters serving up a dead dog for dinner.
Don't ask, just watch.
Seasons on Netflix: 9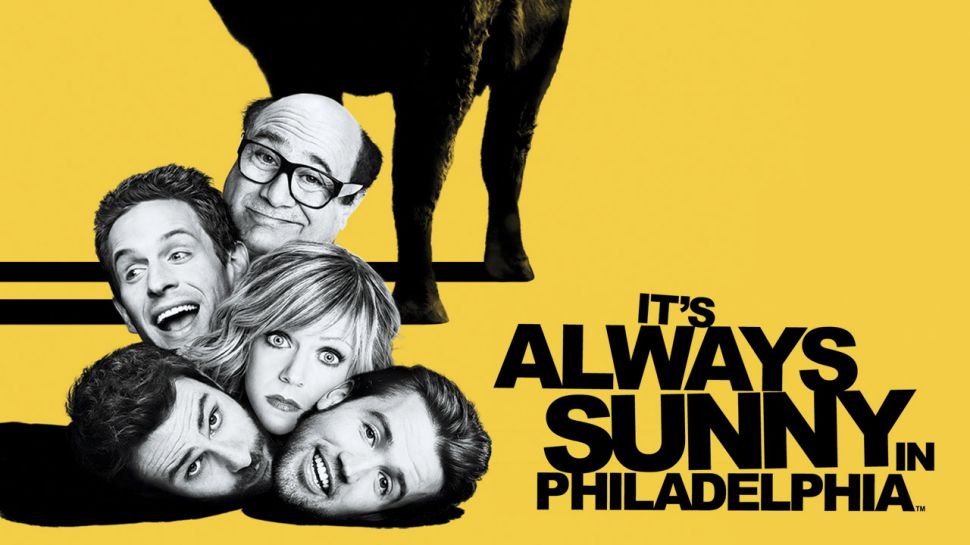 It's Always Sunny in Philadelphia
Initially made on a shoe-string budget, It's Always Sunny In Philadelphia first season had a cult following, but low viewing figures meant it was destined to be a one-series wonder. Thankfully, everything changed when Season 2 was eventually green-lit, thanks to some big-time star power. Danny De Vito joined for a 10-episode run that was extended because he loved it so much. He's still in the show that's now in its 11th season, bringing with him huge viewing figures. The antics of Dennis (Glenn Howerton), Mac (Rob McElhenney, the show's creator), Charlie (Charlie Kelly) and Sweet Dee (Kaitlin Olson) won't be for everyone – at its darkest the show's 'comedy' themes range from nazism to drug abuse – but stick with it and this deliciously depraved classic will reward you.
Its 13th season is currently airing in the US, but unfortunately is not yet available on Netflix.
Seasons on Netflix: 12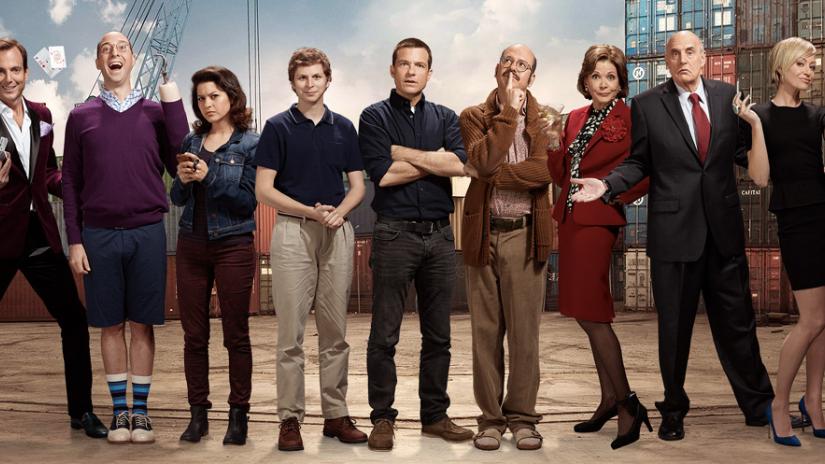 Arrested Development
Arrested Development is one of the best comedies ever made. So it made sense that Netflix would want to resurrect it for a fifth season. The fourth season was funny, but it wasn't perfect – primarily because most of the cast were too busy to get into the same room. But the fifth season brings back some of that Bluth magic, which is full of in-jokes, jokes that run for entire seasons and more, well, jokes, this is essential TV.
Seasons on Netflix: 5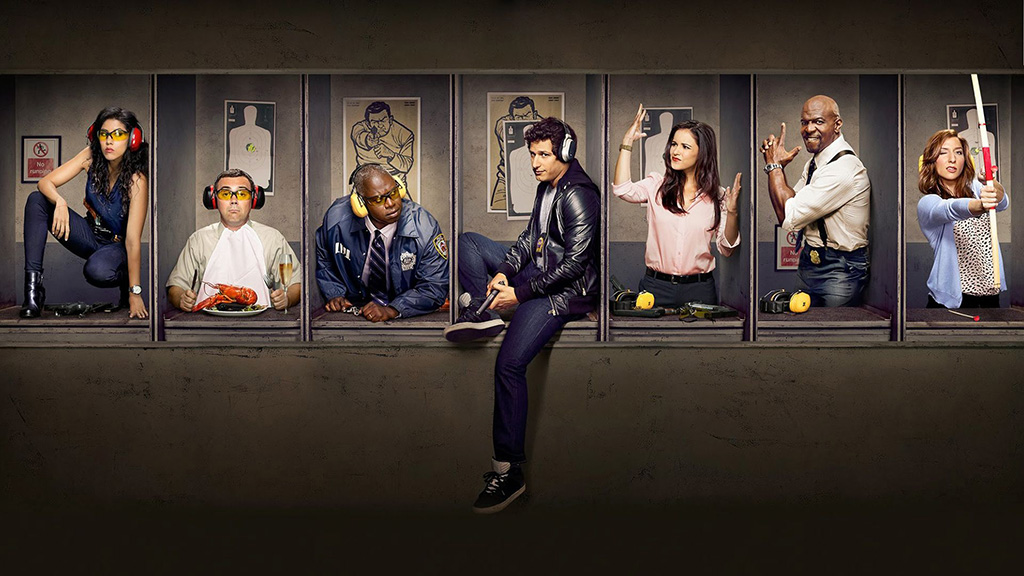 Brooklyn Nine-Nine
Following the brilliant but immature NYPD detective Jake Peralta, this Golden Globe-winning series is a laugh-a-minute, with plenty of deadpan jokes, physical comedy, and crackpot characters.
Although there are five series, you can only find four on Netflix right now – but don't worry, with around 20 episodes per season Brooklyn Nine-Nine is still totally bingeable.
Best sci-fi / fantasy series on Netflix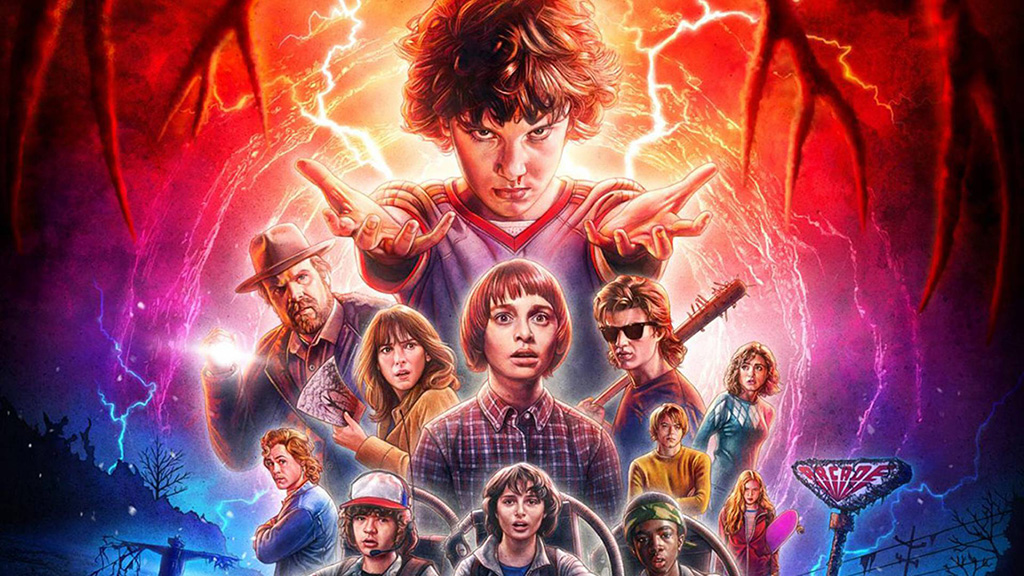 Stranger Things
When it comes to TV and movies, the '80s is the nostalgia decade of the moment. Whether it's Jeff Nichols' Midnight Special that plays like a Steven Spielberg film, if Spielberg still made films like he did in the Eighties, or The Goldbergs and Red Oaks mining the decade for laughs, filmmakers can't get enough of the shell suits and Sony Walkmans.
Stranger Things is another brilliant homage to this era. Leaning heavily on Spielberg, John Carpenter and Stephen King – so much King – the story revolves around a small town, a group of friends, a missing person and a dodgy science lab. Writing anything else would give away the myriad twists in a show that is full of brilliant creepy fun.
The second season continues the brilliance of the first and you'll be pleased to read that the quality has not diminished. In fact everything's been ramped up – the horror is more horrific, the homages more on the nose and the creatures are, well, you'll have to find out for yourself but you will not be disappointed.
Seasons on Netflix: 2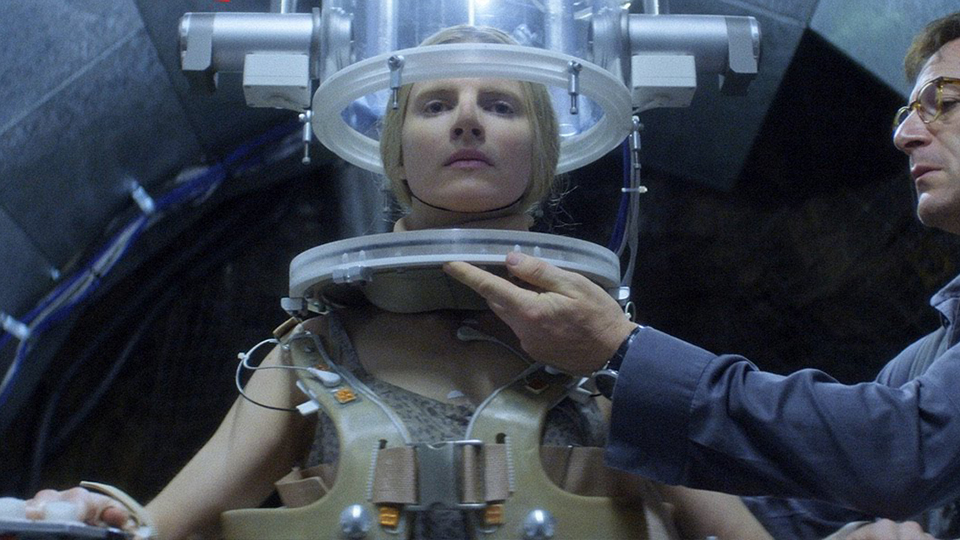 The OA
Co-created by and starring the ever-brilliant Brit Marling, The OA consists of eight episodes that rival Stranger Things for, well, strangeness.
Marling is a blind woman who comes back after disappearing for many years. Her sight is restored and she has a tale to tell. Although there are eight episodes they vary wildly in length – from 70 minutes to 30 minutes. The whole thing has been made to make you feel uneasy and it does a great job of that.
Seasons on Netflix: 1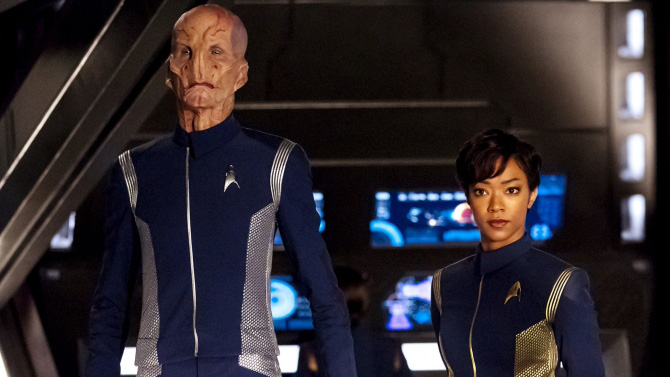 Star Trek Discovery
Well, this series went to places we never thought it would. Set before the exploits of the Starship Enterprise, the show is filled with Roddenberry characters. But while the original series had shades of light this is a much darker look at space exploration. Sonequa Martin-Green is great as the first officer who has a past intrinsically linked to Star Trek characters of the past – we can't wait to see where this series goes.
Seasons on Netflix: 1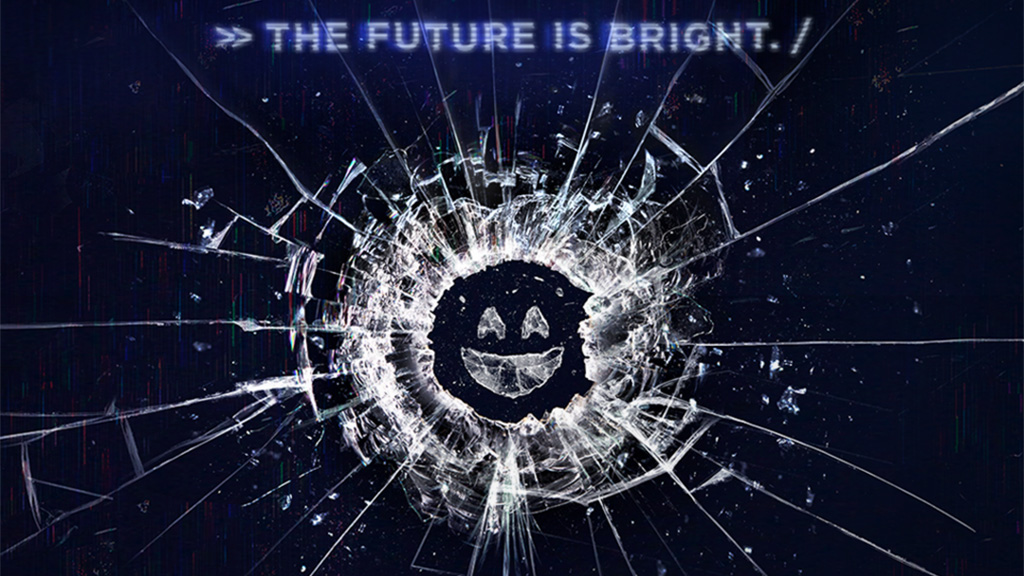 Black Mirror
Season 4 of Black Mirror is out now and is the darkest, most varied season of the show yet. Comprising six episodes of varying (almost feature) length, Charlie Brooker has concocted another dose of dystopian satire that riffs off everything from Star Trek to, well, schlock-horror The Driller Killer.
Before Black Mirror, Charlie Brooker was best known for his snarky looky at the news in Weekly Wipe and his fantastic, caustic look at 'meeja' types in London's Shoreditch. Now the show has given him superstar status. For good reason, it's fantastic TV with each episode taking on a different dystopia topic, mostly framed around technology going very long. The third season was commissioned by Netflix and is in 4K, with most of the episodes being feature length.
Seasons on Netflix: 4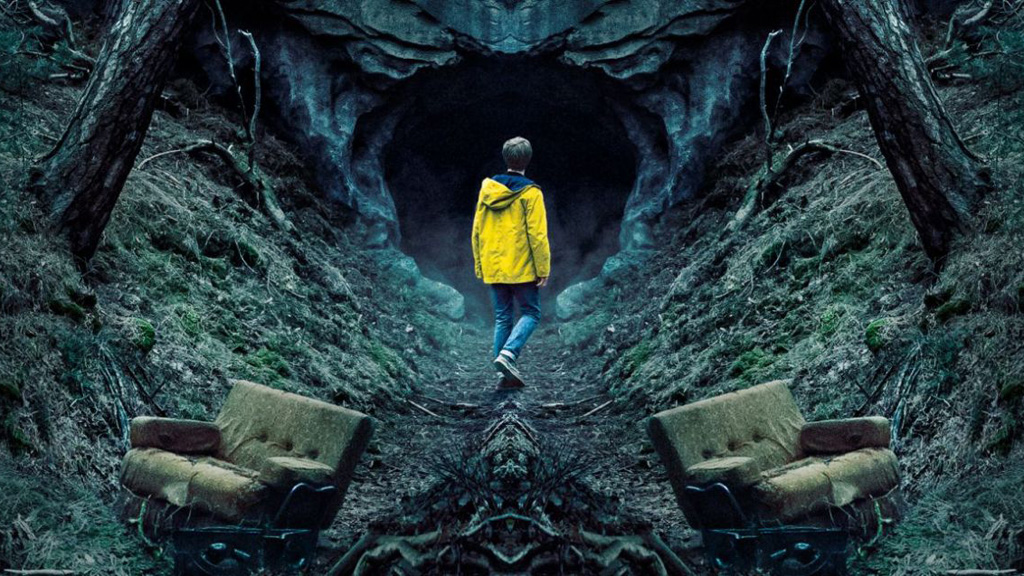 Dark
Dark is a German-language supernatural thriller in which the disappearance of two children in a small town brings the fractured relationships and dark pasts of the people living there to the surface.
Adding a touch of Scandinavian crime thriller to American drama, this 10-part series was renewed for a second season, which is expected to land in 2019.
Seasons on Netflix: 1
Best animated series on Netflix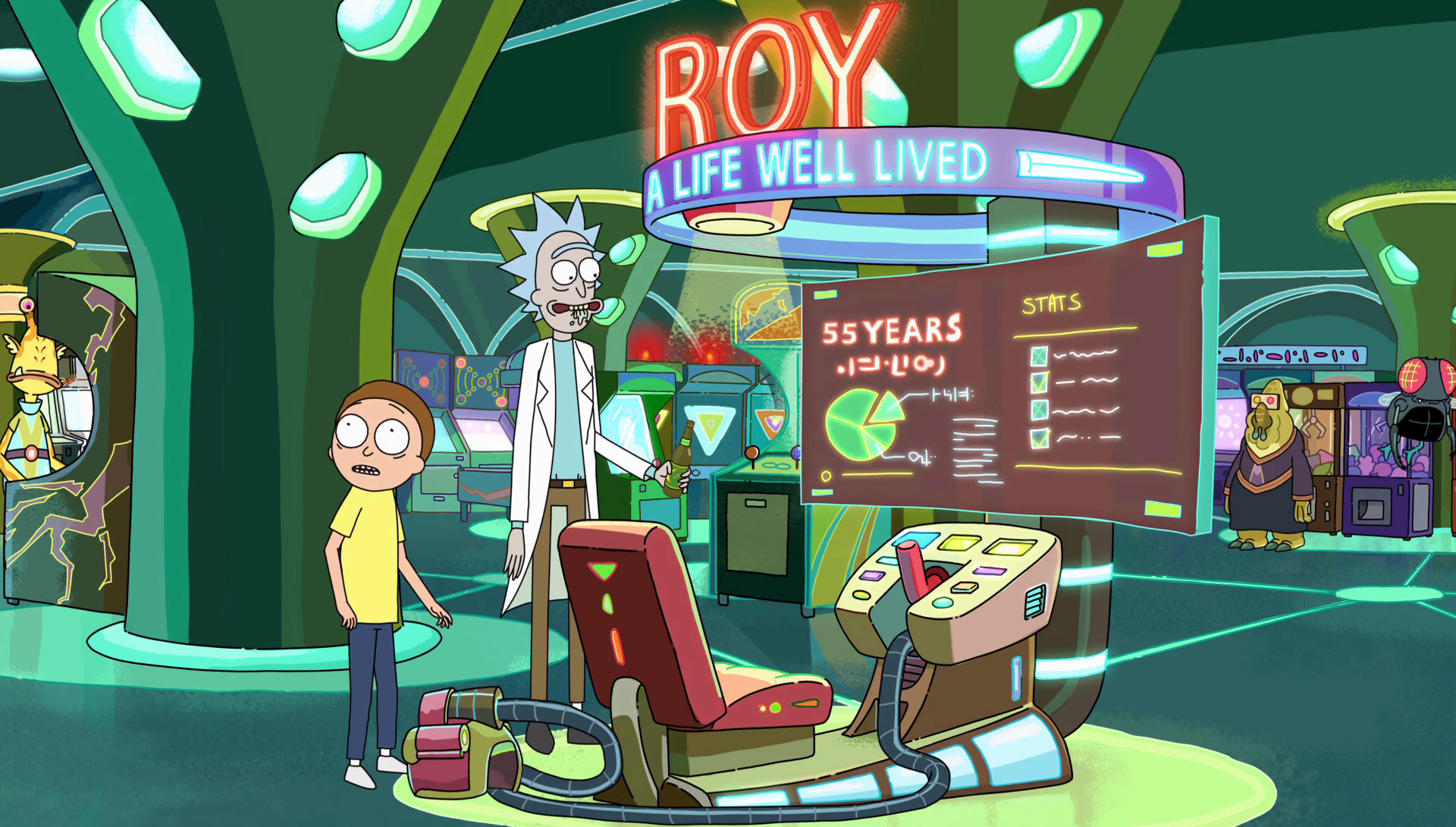 Rick and Morty
Rick and Morty has enjoyed an almost obsessive cult following since its release in 2013, and with three seasons on Netflix, there's a lot to catch up on if you haven't seen it yet.
The series follows the crazy inter-dimensional adventures of mad scientist Rick Sanchez and his timid grandson Morty, as they navigate both the multiverse and fraught family relationships.
Part of it's wide appeal is creator Dan Harmon's masterful combination of side-splitting humor with sometimes devastating emotional depth, meaning Rick and Morty is a series you will unlikely be able to stop watching once you start.
Seasons on Netflix: 3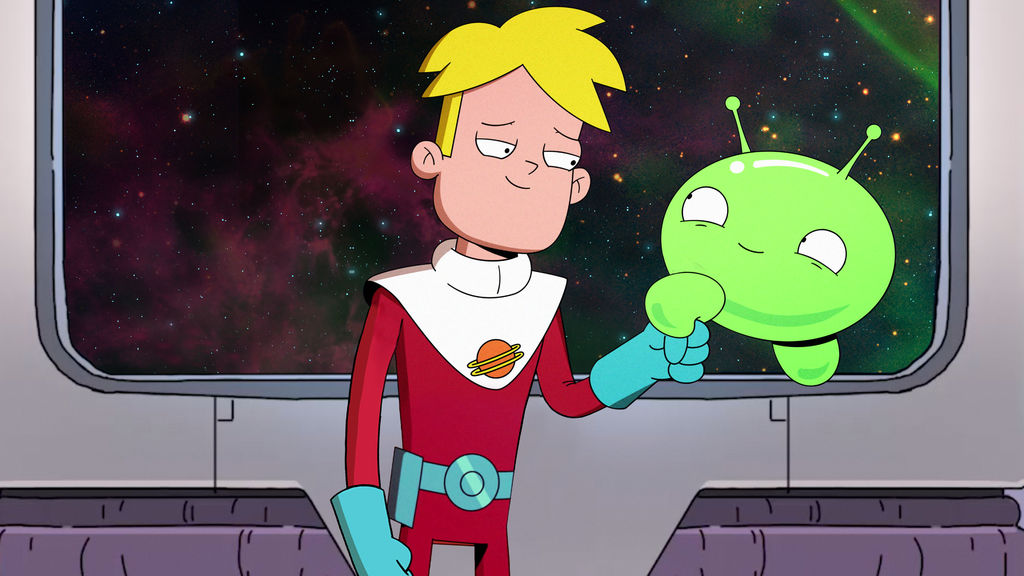 Final Space
Another sci-fi entry here: after human prisoner Gary meets a planet-destroying alien, they must go on an interstellar mission to save Earth. Alongside a ragtag team of misfits, Gary embarks on a journey through space to find out the true meaning of 'final space', or where the universe ends.
Laugh-out-loud funny, and surprisingly emotional, the series was picked up for another season in May 2018.
Seasons on Netflix: 1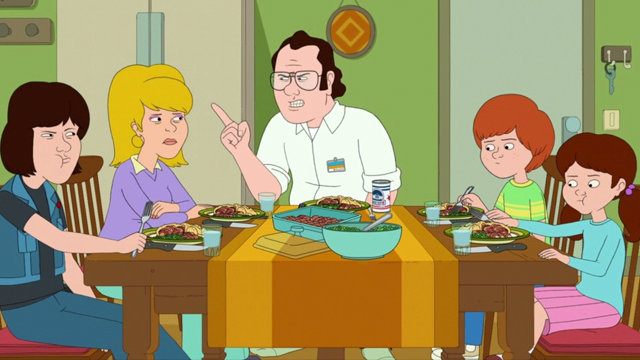 F is for Family
Based on the life of comedian Bill Burr, F is for Family is a funny and endearing cartoon set in 1970's American suburbia, and centres around Burr's father Frank Murphy.
A little like an even more adult version of The Simpsons, the series is all about 70's nostalgia, with musical, costume, and cultural throwbacks interspersed with Frank's profane rants at his misbehaving children and long suffering wife Sue.
Full to the brim with laugh-out-loud moments, the series is just as heartwarming as it is hilarious – and it's back for a third season.
Seasons on Netflix: 3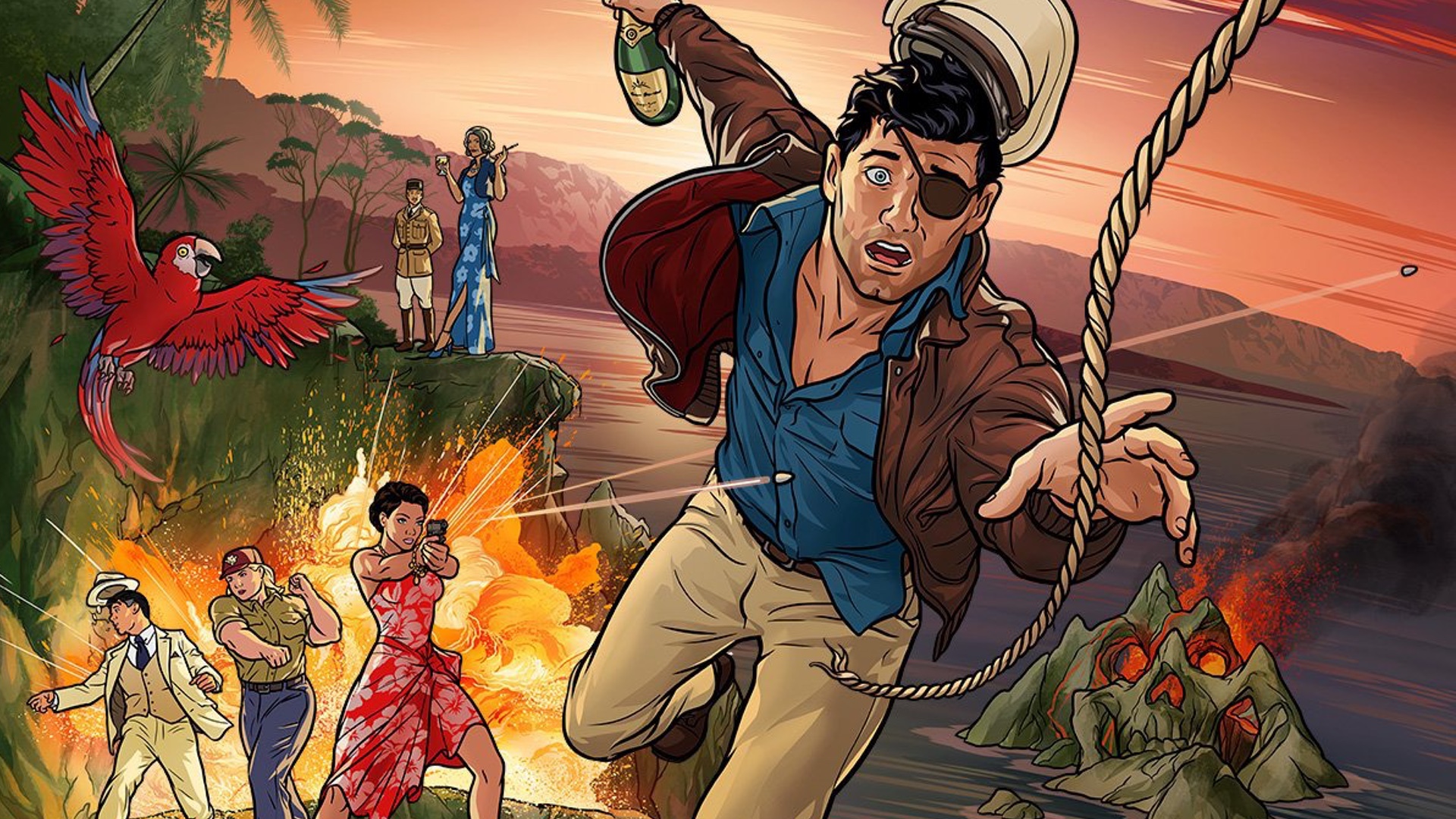 Archer
Archer is back on Netflix for its penultimate ninth season, and like the previous season, the characters are playing different versions of themselves as Archer still lies in a coma.
This time Archer is a drunken co-pilot alongside Pam, who crash their plane onto the verdant Pacific island of Mitimotu, with the series paying homage to the short-lived television series Tales of the Golden Monkey and the Indiana Jones films.
Seasons on Netflix: 9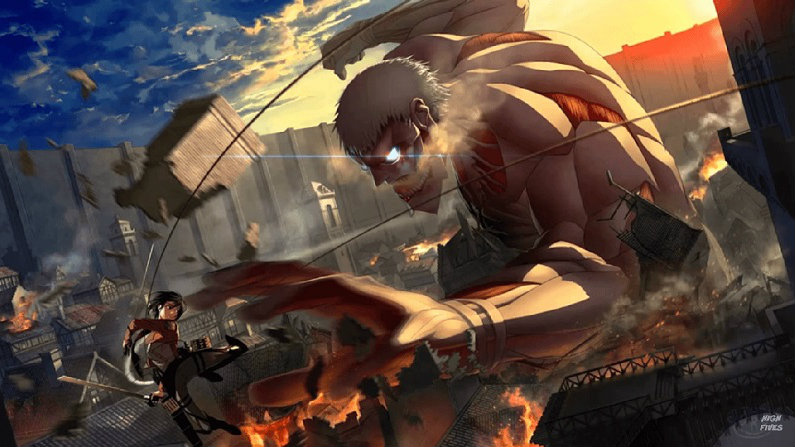 Attack on Titan
Based on the manga of the same name by Hajime Isayama, Attack on Titan is an action -packed anime that's set in a world where humans live in cities protected by enormous walls to protect them from gigantic humanoid monsters called Titans who devour them at any opportunity.
When a Titan breaks through the wall of protagonist Eren Yeager's hometown, he vows to get revenge by joining a group of soldiers who battle them. Although the show has a dedicated fan following, the second and third seasons are yet to be released on Netflix.
Seasons on Netflix: 1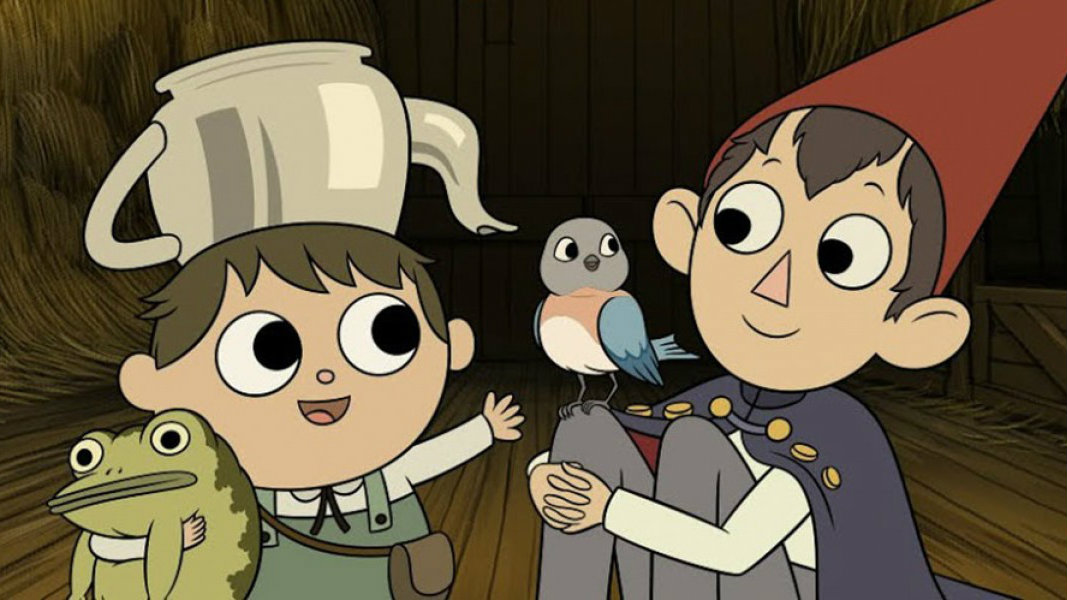 Over the Garden Wall
Now something for the kids – originally aired on Cartoon Network, Over the Garden Wall is a charming mini-series that centers on two half brothers Wirt and Greg (voiced by Elijah Wood and Collin Dean respectively) who must find their way home through an enchanted forest.
Stalked by an evil ancient creature called 'The Beast', the two boys encounter the strange and sometimes wonderful inhabitants of the forest along their way.
With stunning animation inspired by Victorian illustrations and postcards, Over the Garden Wall is the perfect watch for adults and children alike.
Seasons on Netflix: 1
Best documentaries on Netflix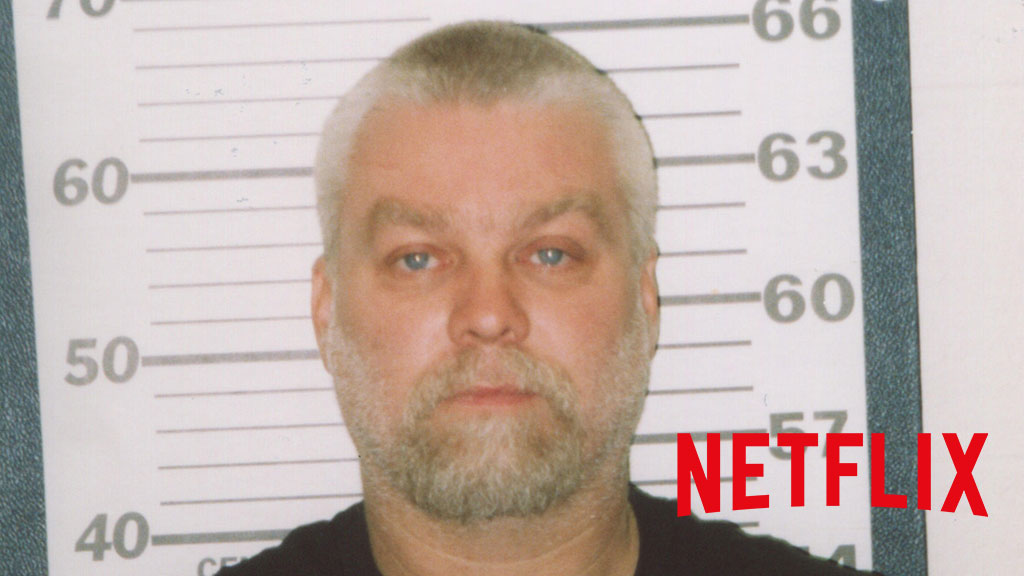 The world's fascination with real crime seems to be at its highest at the moment and it's all thanks to the podcast Serial. Now on to its second series, Serial highlights cases of crime in forensic detail. Making a Murderer is in a similar vein. This 10-part series looks at Steven Avery, someone who spent 18 years in prison for a crime he didn't commit and is then accused of a different crime. The show has been ten years in the making and is gripping stuff.
Seasons on Netflix: 2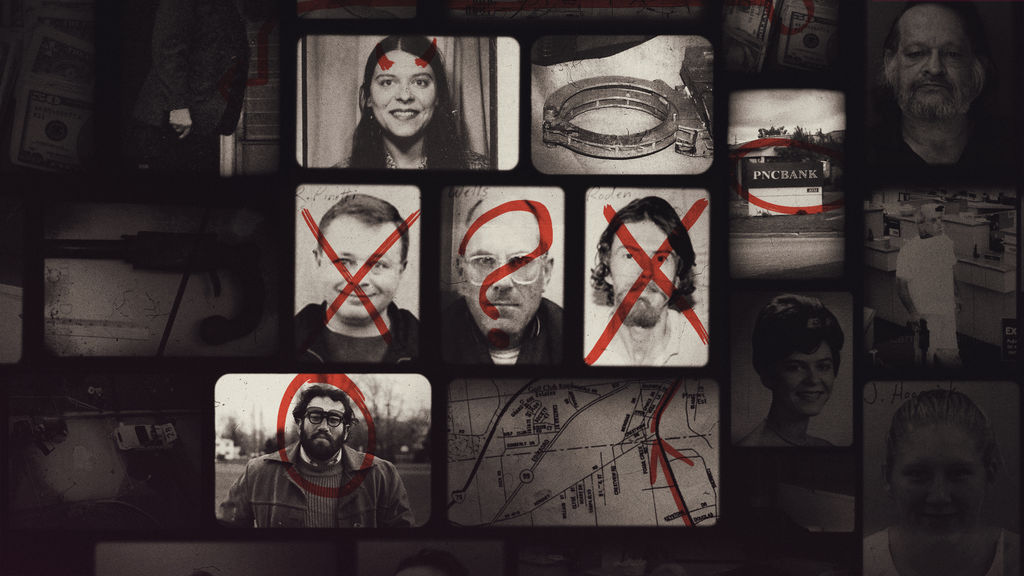 Evil Genius
If true crime is your thing, then you'll want to get stuck into Evil Genius this weekend. It's about the very odd story of a pizza delivery man who robs a bank with a bomb tied around his neck. And that's all we can really say without ruining some of the more baffling details.
Described by numerous review sites as "unnerving" and "Lynchian", this isn't one for rom-com lovers or those looking for a chilled Sunday evening watch.
Seasons on Netflix: 1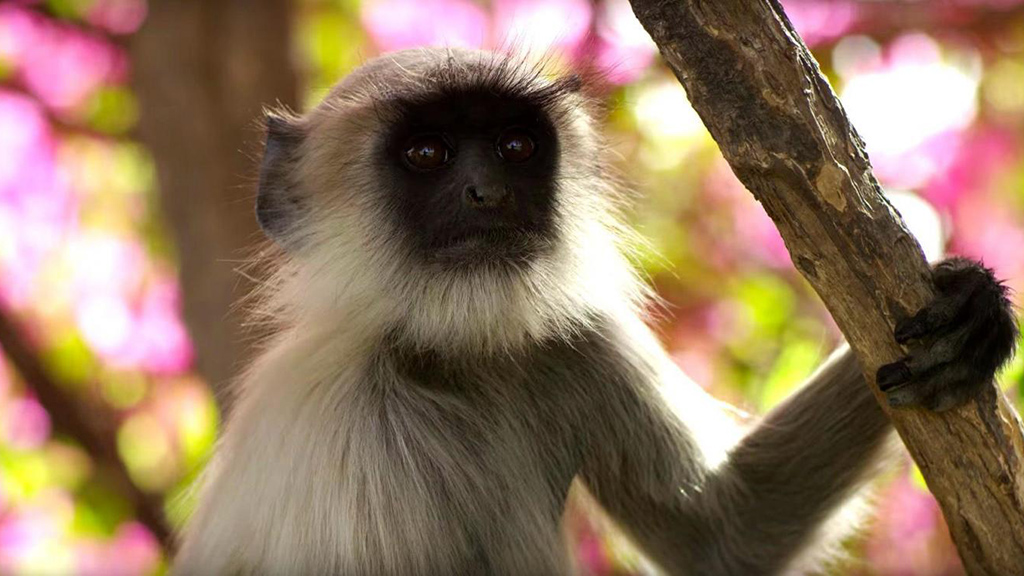 Planet Earth II
Nature buffs will have likely already watched this breath-taking documentary series when it first premiered on the BBC back in 2016, but you can rewatch it all again now the entire second season has landed on Netflix.
Following on from the super popular Planet Earth, this beautiful, breath-taking and at times brutal look at our planet and the plants, animals and people that thrive on it is made even more compelling because it's narrated by David Attenborough and the main music is composed by Hans Zimmer.
Seasons on Netflix: 1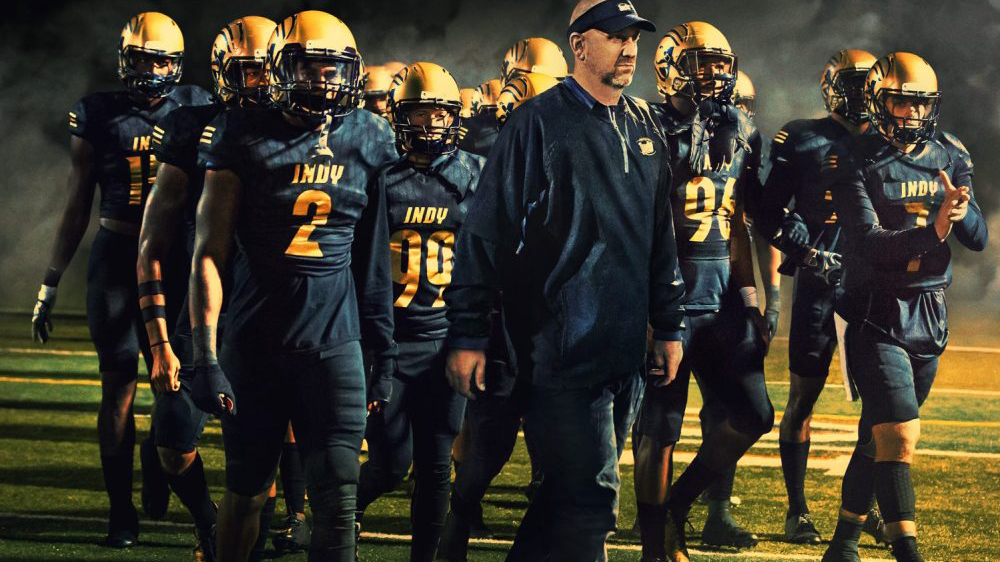 Last Chance U
ESPN might've had the world of sports documentaries well in hand with its 30 for 30 series. But that was before Netflix got the crazy idea to make one of its own. Inspired by an article in GQ magazine, Last Chance U follows student athletes who are one step away from never playing football again. On top of the pressures on the field, students face problems in the classroom where class absences and the fear failing hit harder than a defensive lineman. It's gritty, heart-wrenching and exactly the kind of series that gives you something to root for all while biting your nails.
Just in time for football season, the third season of the show – which follows a new team in Independence, Kansas – is now available.
Seasons on Netflix: 3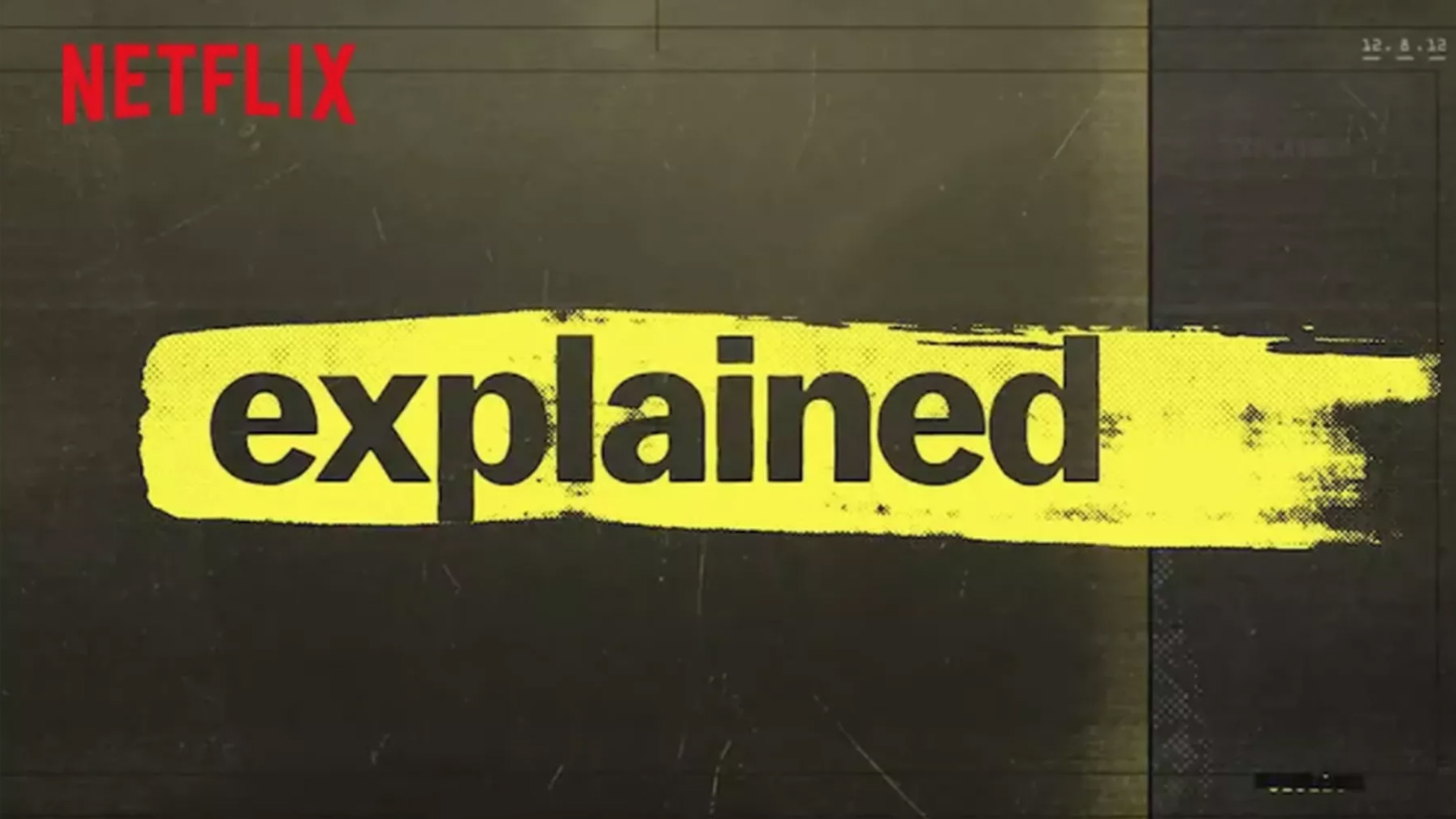 Explained
Created by Netflix and Vox Media, this handy and smart series takes a look at some of the most popular ideas and tech around today and explains them in a way that's poignant in its presentation without feeling overwhelming to take in.
From the racial wealth gap, cryptocurrency and why diets rarely work through to K-Pop and the stock market, it's an insightful look at the problems, ideas and trends around today and the stuff that could shape tomorrow. At the very least, it gives you enough knowledge to have a really good debate down at the pub.
Seasons on Netflix: 1
Best reality series on Netflix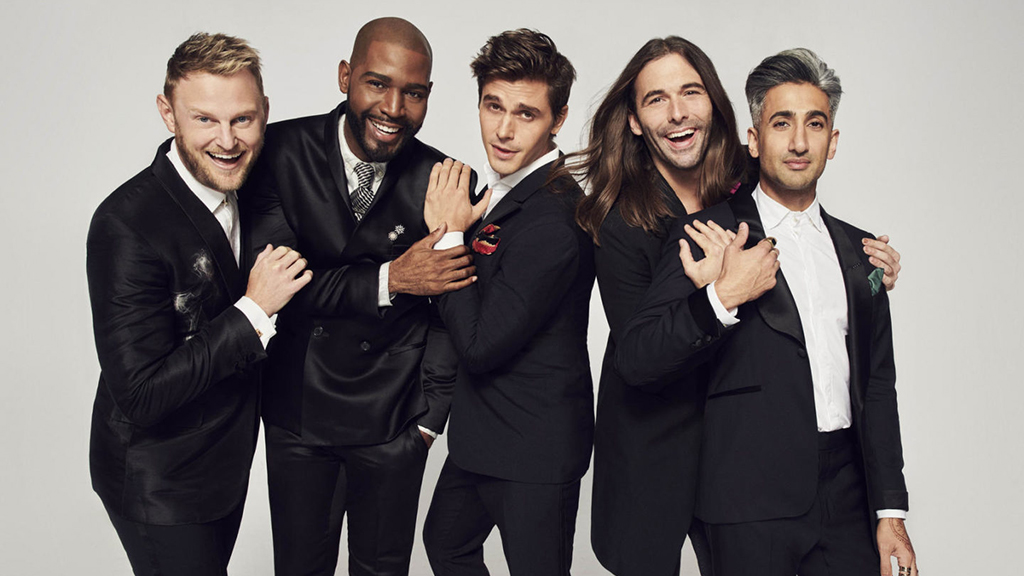 Queer Eye
Need a dose of feel-good TV to help cope with today's rocky political landscape? Check out Queer Eye, a show about being the best you with help from five of the coolest dudes on the planet. The show just entered its second season and we're still loving the premise of taking people stuck in a rut and hoisting them to the self-respecting, self-loving person we all want to be. Werk.
Seasons on Netflix: 2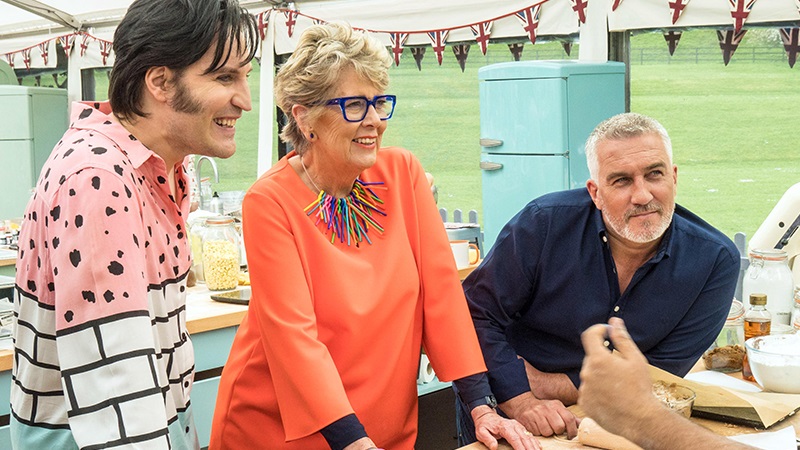 The Great British Bake Off
Everyone's favourite baking show is on Netflix and ready to stream. If you didn't binge on baking as you binged on chocolate eggs, head on over to the streaming site now to watch seven seasons of GBBO. For those not in the know (seriously, how?), Great British Bake Off is a baking reality show that follows wannabe bakers through a series of challenges week after week. Each time, someone is eliminated and it's made all the more addictive by judges Mary Berry and Paul Hollywood.
The reboot of the series by Channel 4 (with an entirely new lineup apart from Hollywood) isn't yet available on Netflix, but the rights have been acquired by the streaming giant so it shouldn't be too long now.
Seasons on Netflix: 7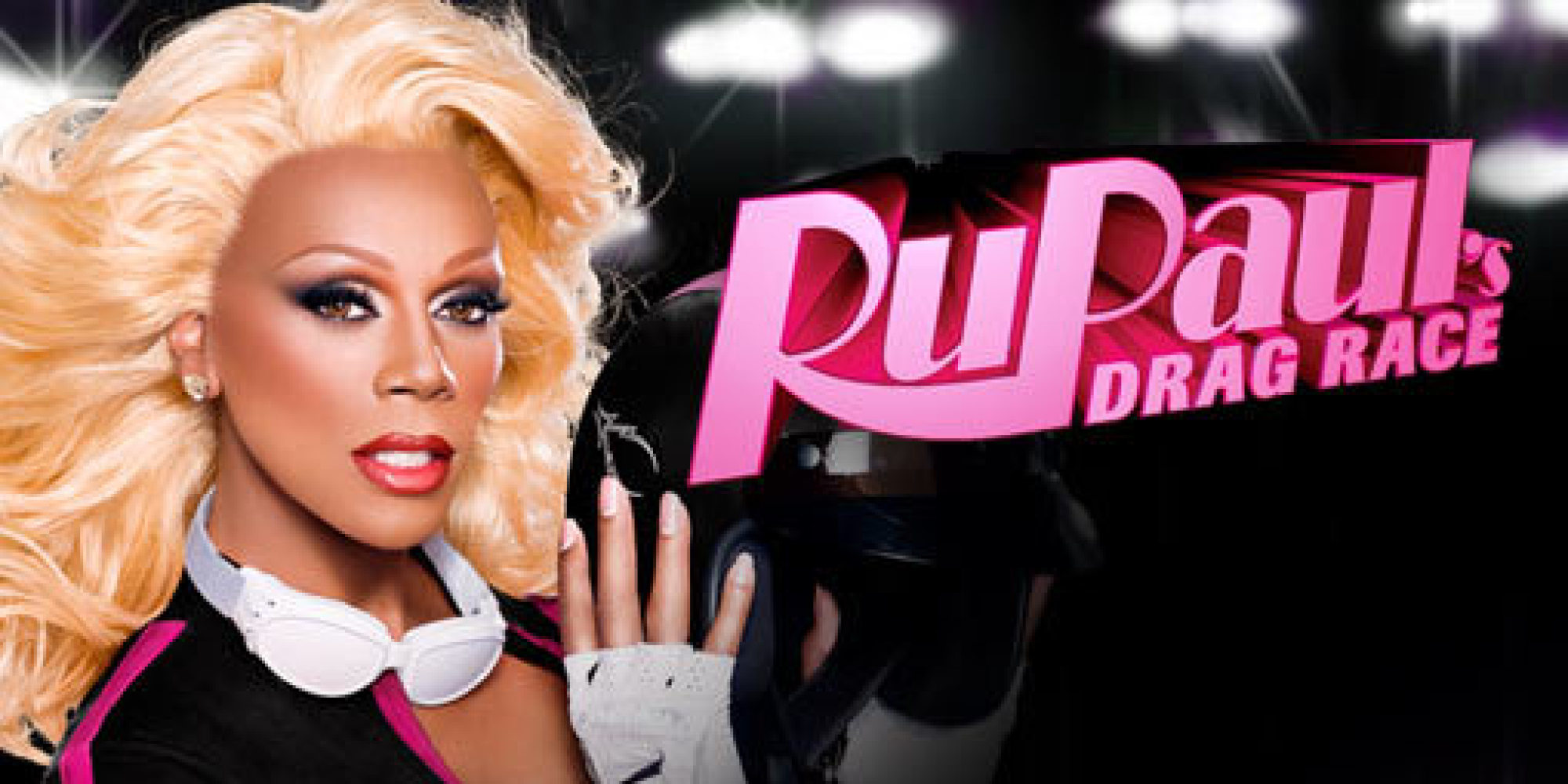 It's been going strong for 8 years and 10 seasons, but RuPaul's Drag Race is still giving fierce fans a heavy dose of fabulous. For those not already in the know, the elimination-style reality show sees RuPaul go on the hunt for America's next drag superstar – expect lots of glitter, drama, and fun.
[Update: A brand new animated series starring show alumni Ginger Minj Trixie Mattel, Shangela, and Willam called Super Drags landed on Netflix on November 8.]
Seasons on Netflix: 9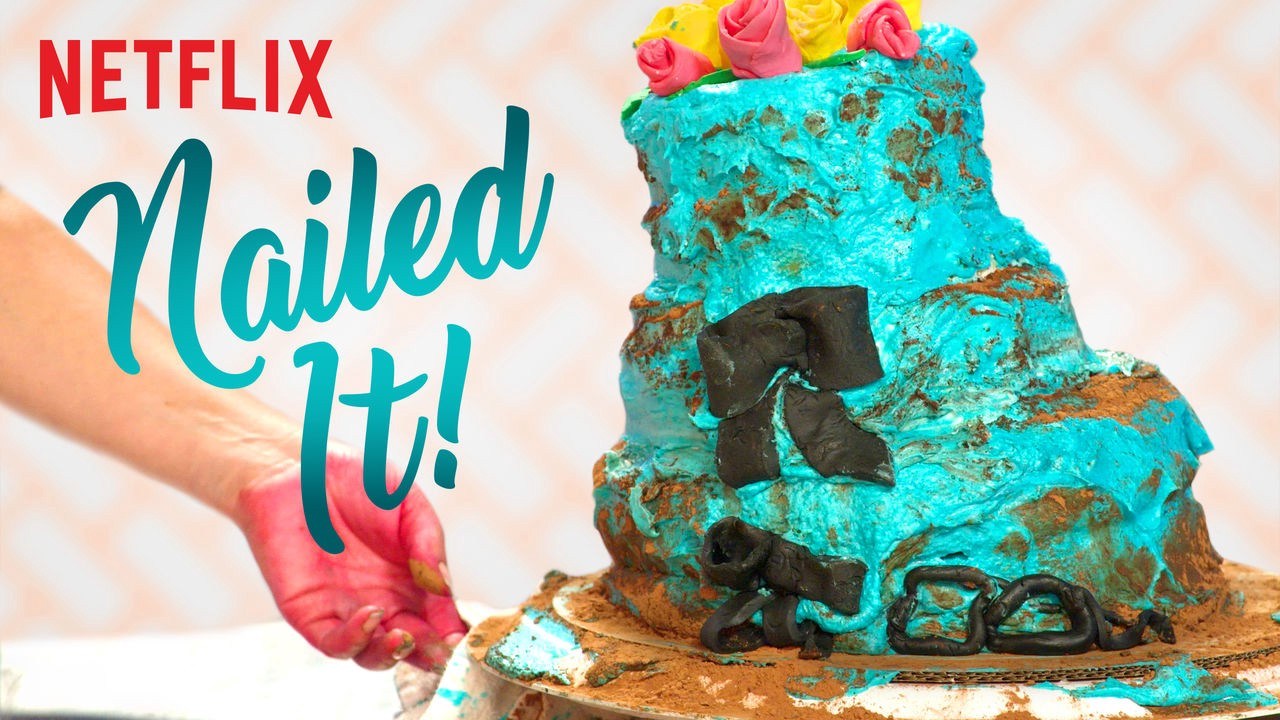 Nailed it!
If watching The Great British Bake Off makes you feel inadequate, you should try Nailed It!, the baking show for people who suck at baking. The series sees three contestants per episode take on two impossible baking challenges, with the winner receiving $10,000.
Hosted by the infectiously upbeat Nicole Byer and suave French pastry chef Jaques Torres, this show is guaranteed to make you smile.
Seasons on Netflix: 2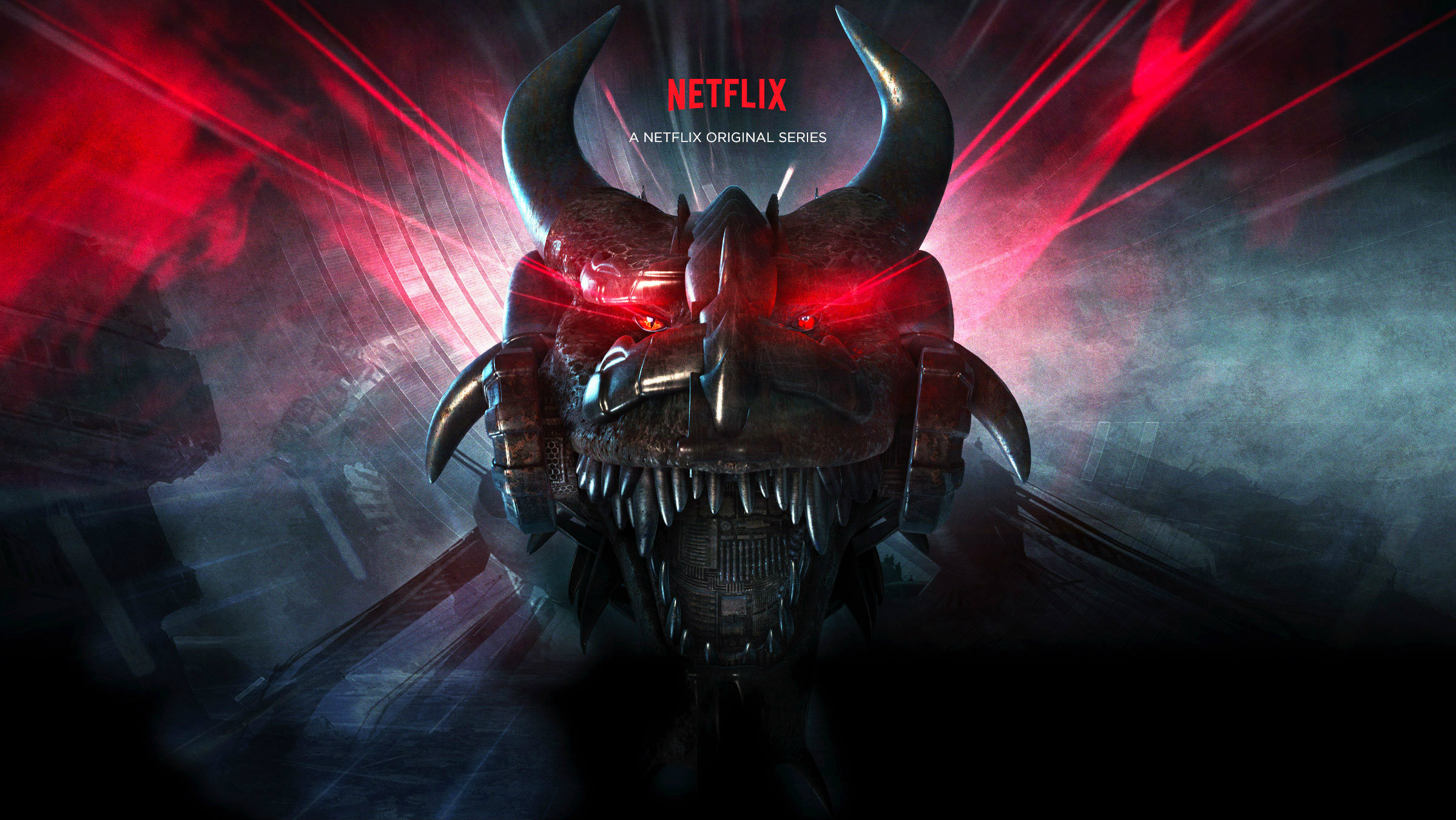 Ultimate Beastmaster
If you were a fan of Takeshi's Castle back in the day, or more recently, Ninja Warrior, you're going to love Ultimate Beastmaster. The competition sees 2 contestants from six to nine countries take on 'The Beast', a ridiculously challenging obstacle course that only the fittest will be able to take on.
What sets this series apart from other obstacle course shows is that Netflix produces six localized versions, featuring "select television hosts, actors, comedians and athletes as commentators from the six countries competing in the show".
Seasons on Netflix: 3