When the original Xbox One and PS4 consoles came out, it looked like video games – on consoles, at least – had opted to sit out the 4K revolution that was already sweeping the TV world: Both consoles were originally resolutely HD-only, and there wasn't so much as a sniff of support for the high dynamic range (HDR) technology that was just joining 4K on the TV scene.
Skip forward three years and mid-generation hardware updates have given us the PS4 Pro and Xbox One S: consoles capable of outputting both 4K and HDR for video and gaming purposes. (Although, PCs are starting to see graphics cards supporting 4K and HDR, too.) To sweeten the deal, just 'round the corner we have the Xbox One X – the most powerful console ever made, capable of delivering a whole new era of native 4K/HDR gaming beauty.
While this is all brilliant news for the quality of our gaming experiences, though, it puts ever more pressure on your TV. A console can have all the power in the world, but if it's attached to a TV that can't harness that power it might as well be a ZX Spectrum. Well, not quite, but you get our point.
Unlocking the good stuff
So what exactly does a TV need to be able to do these days to unlock your full gaming potential? Let's start with arguably the most basic requirement: 4K.
Resolution revolution: The Xbox One S outputs all of its games in 4K, achieved via surprisingly good built-in upscaling.
The PS4 Pro outputs games in 4K too, using a mix of upscaling and in-game enhancement. The Xbox One X, meanwhile, has been designed with enough power to drive more games than ever before with native, game engine-integrated 4K support. Yes, you can still get non-4K Xbox One and PS4 consoles, and the Nintendo Switch isn't interested in 4K either. And yes, non-4K games will have to be upscaled by a 4K TV, so won't be totally 'pure'. However, upscaling is remarkably good on the best 4K TVs now, and can be done without adding significant delay to the time it takes a TV to render pictures.
4K resolution can be transformative, especially on big screens. And basically 4K is just the way everything is going now (both in the gaming and video worlds), so not being set up for it with your new TV just doesn't make sense.
Change your range: Sitting right alongside 4K in today's video world is high dynamic range (HDR) technology. This delivers pictures with a much wider light range than the standard dynamic range pictures we've been living with for decades in a bid to get the pictures we're seeing on our screens looking closer to the way our eyes see the real world.
The Xbox One S supports HDR on some of its games, and via some of its streaming apps. The same situation applies for both the PS4 and PS4 Pro, and naturally the Xbox One X will deliver HDR too. Most people would say that HDR done well delivers more impact than 4K, especially on small screens.
The only problem is that HDR puts a lot of pressure on a TV, since it demands both much more brightness than SDR, and better contrast so that the extra brightness and deeper blacks can potentially share the screen simultaneously. In fact, HDR done badly can look worse than SDR done decently well; something to think about if you're considering buying a very cheap TV.
Let there be light! One of the most important elements of a good HDR performance is brightness. Many movies and games target 1000 nits or so for their brightest elements, so if you have a TV less bright than that it won't unlock HDR's full potential. Especially in a video game environment, where graphics can be more stark in contrast terms than 'real life' tends to be.
It's perfectly possible for TVs to deliver great HDR pictures without reaching 1000 nits and more of brightness. This is particularly true with OLED screens, for instance. But the darker a screen, the harder its processing is going to have to work to try and figure out how to resolve picture information in HDR areas above its capabilities.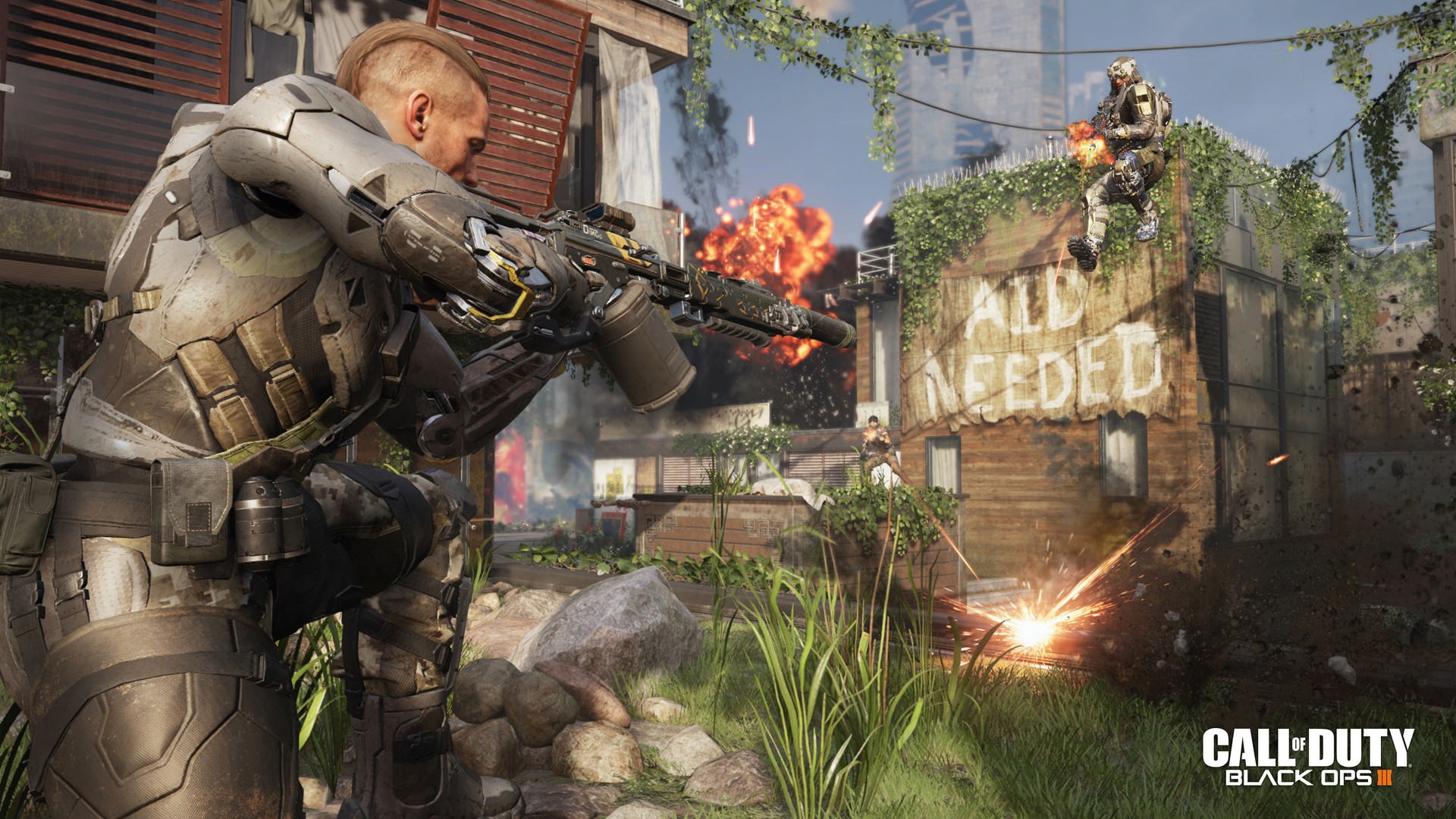 Lag? Lame! If you're a really serious gamer – especially when it comes to reaction-based online games – you need to care about input lag: The time it takes for a particular TV to render image data received at its inputs. Obviously you're looking for low numbers if you don't want to be shot in the face by an opponent your TV hasn't even shown yet!
Again, manufacturers don't tend to provide input lag figures in their provided specifications. However, we generally measure input lag on the TVs we test. Also, I've provided the input lag measurements for all of our recommended TVs.
Roger that – over and out: Sound design has always played an integral part in a great gaming experience. It's getting taken to another level these days, though, with the arrival of surround sound gaming. In fact, the Xbox One S and Xbox One X consoles even support Dolby Atmos: Dolby's most advanced sound system yet, which introduces a height channel and 'object based' precision to the soundstage.
With impressively good timing, LG is about to roll out support for Dolby Atmos over HDMI to its 2017 OLED TVs (some of which ship with integrated sound bars) any moment now. Also, while integrated Atmos support isn't found elsewhere yet, this year has seen a surge in TVs featuring really powerful sound systems. So unless you're thinking of investing in an external sound system, it will certainly pay you to have sound as well as picture quality in mind when you buy your gaming TV.
Things to pay attention to are whether speakers are facing forwards (as this will almost always give you a more direct, clean sound); rated power output; whether there's a dedicated bass speaker (often found on a TV's rear); built-in soundbars; and the number of individual speakers used.
The chosen ones
OK, now that the essential buying advice done and you're an AV expert, let's now pick out our selection of the best gaming TVs you can currently buy, taking in a combination of price and sheer quality.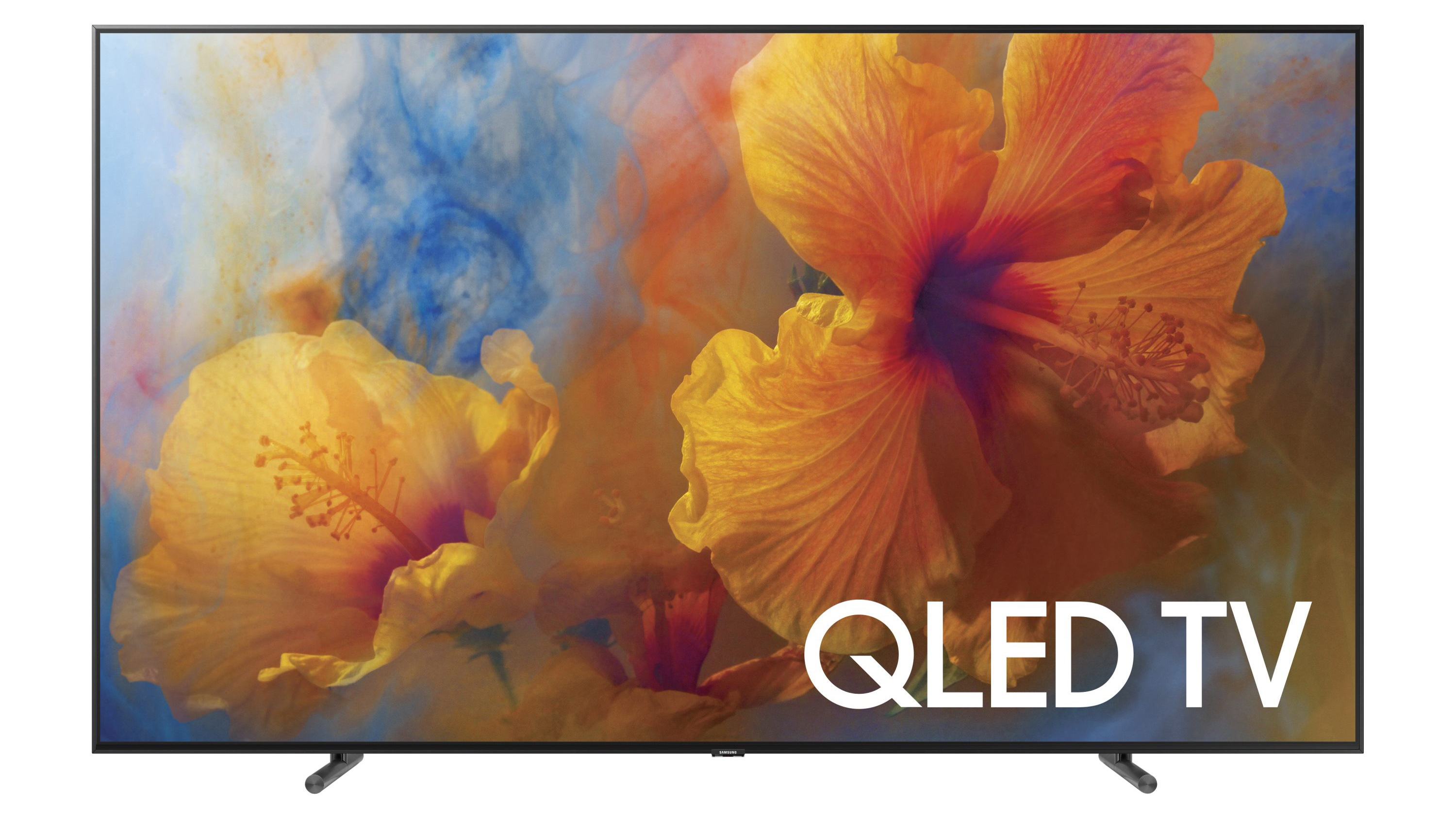 This high-end 65-inch Samsung set has a number of unique gaming-friendly advantages. For starters, unique screen filters mean that pictures are almost completely unaffected by ambient light. And trust us: being able to game in daylight and enjoy pictures that look as intense, bright and contrast rich as they do in a dark room is nothing short of a revelation.
The 65-inch screen also delivers hands down the brightest pictures the TV world has seen, which works wonders on the intensity of a typical game's graphics – especially if the game is available in HDR.
The set resolves 4K resolutions majestically too, while its heavy duty build quality enables it to produce a fairly potent and distortion-free audio performance (despite its having seemingly no visible speakers).
If all that wasn't exciting enough, the QE65Q9FAM blows out the competition with an exceptionally low 12ms of input lag when using its Game mode.
The QE65Q9FAM can suffer with some gentle light clouding issues during very high contrast HDR sequences, and it's also, alas, painfully expensive. But if you want the best, etc…
Review link: Samsung Q9F QLED TV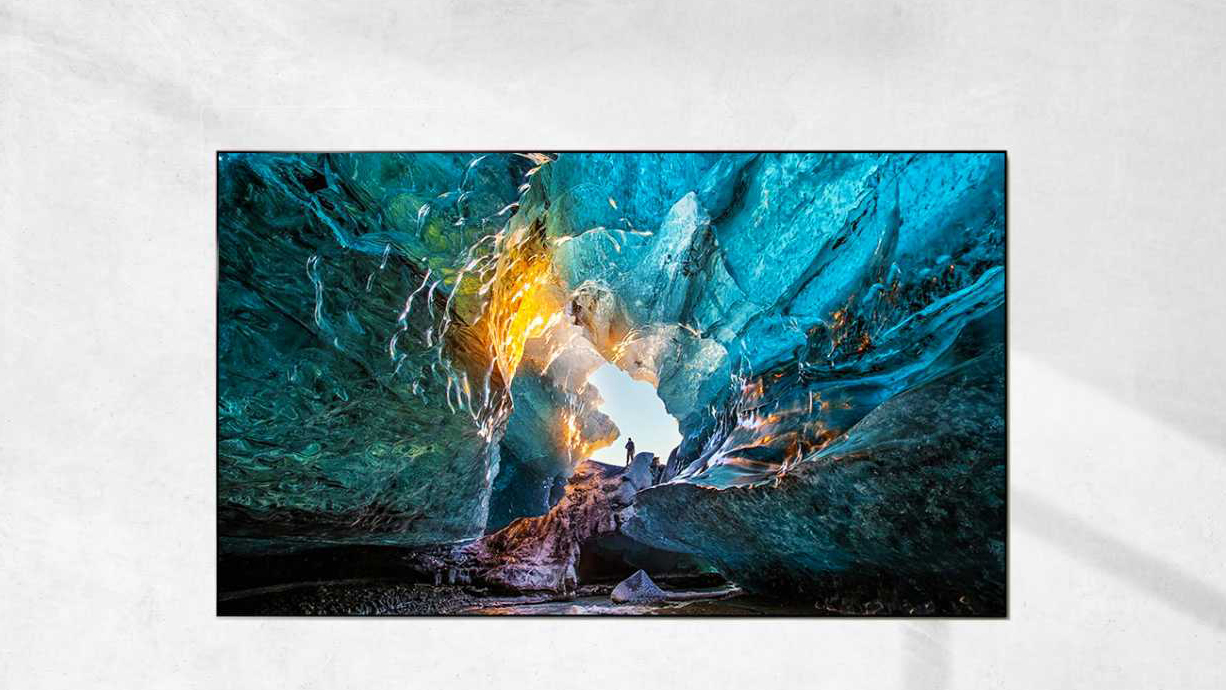 While the OLED55E7 doesn't have nearly as much HDR-friendly brightness as the Samsung Q9F range, it's stunning when it comes to the other end of the brightness story, delivering gorgeously rich, deep black colours completely free of the sort of clouding issues that LCD TVs suffer with. Also, while OLED can't yet go as measurably bright as LCD, the way the darkest pixel in an OLED picture can sit right next to the brightest with no contamination between the two gives the OLED55E7's pictures a lovely luminous quality that's particularly effective during dark game settings.
It's great to see, too, that LG has got input lag down to just 22ms across all source types (using its Game picture preset).
One last big attraction of the OLED55E7 is its built-in sound bar. This will soon be able to handle Dolby Atmos from the Xbox One S and Xbox One X consoles, and can produce a huge wall of bass-rich sound (provided you run it LOUD) that works brilliantly for gaming without the need for an external audio system.
Review link: LG OLED E7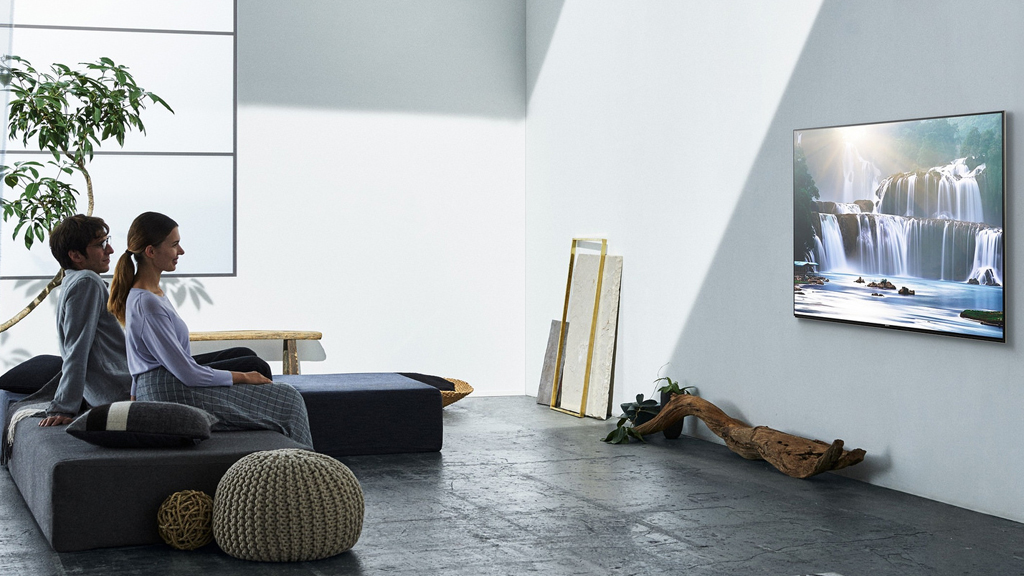 Sony's XE9305 range is unique in the LCD TV world for using two light guide plates. This essentially gives it twice as much control over how much light reaches different parts of the screen as you get with other edge-lit LCD TVs.
As a result, the 55-inch 55XE9305 – XBR-55X930E in the US – can put ferociously bright HDR highlights (up to 1400 nits and more) on the screen alongside deep blacks more effectively than any other edge LCD to date.
Colours also look superbly rich and vibrant thanks to Sony's Triluminos processing, and no brands handle motion as slickly as Sony. You can sometimes see traces of light 'blocking' around stand-out HDR objects, but for the most part the 55XE9305's pictures are blisteringly bright gaming nirvana.
The only niggle is the 55XE9305's input lag figure of around 38ms. This is slightly higher than we'd ideally see, and occasionally momentarily slips to 52ms.
Read the full review: Sony XBR-X930E / KD-XE93 Series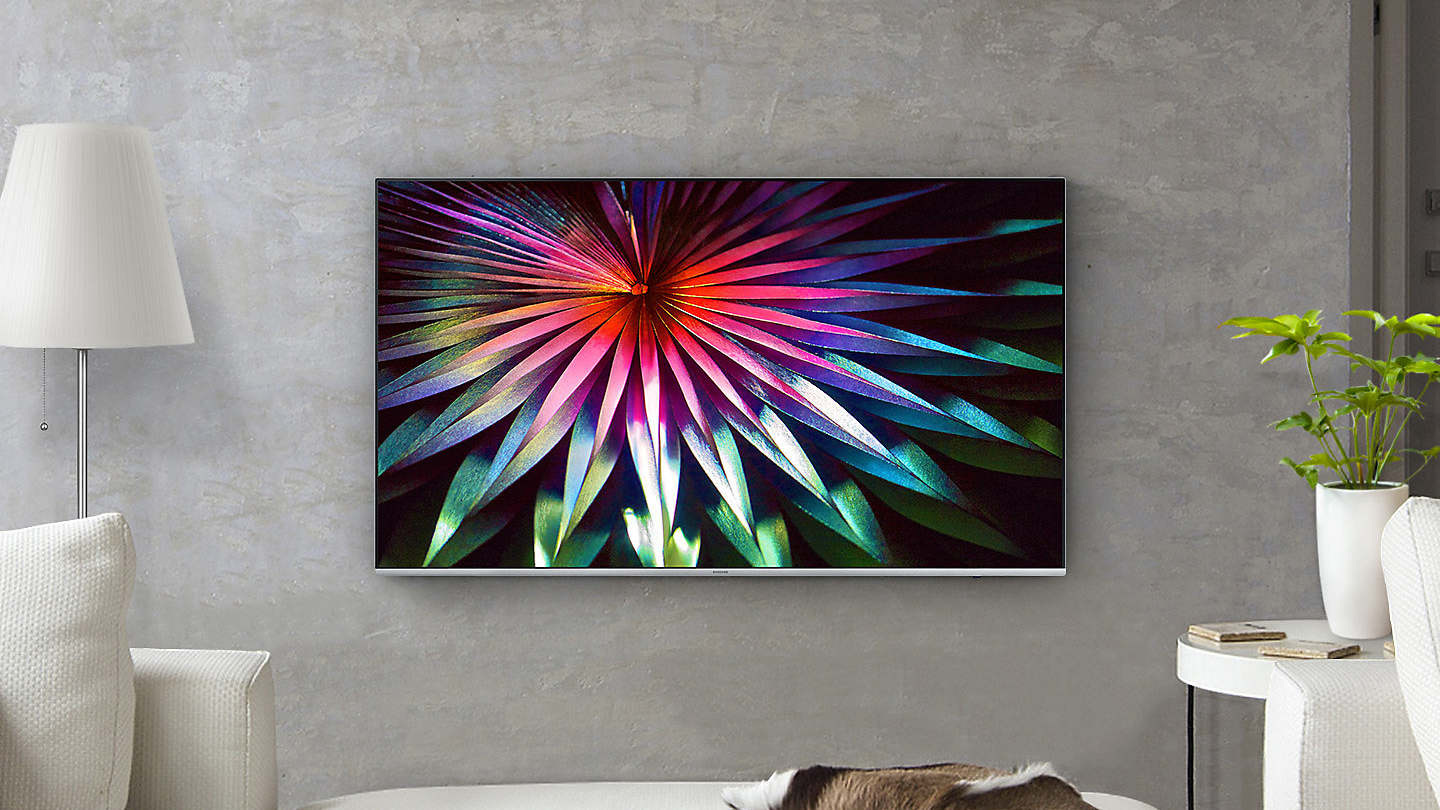 Samsung's MU7000 Series is the brightest TVs in their price class, immediately giving it an advantage over the affordable competition for HDR gaming – especially as they surprisingly manages to deliver better (or, at least, more consistent) black levels than Samsung's more expensive 2017 models.
They don't use local dimming, however. While this means it can't get as deep with its black colours as TVs that do use local dimming, it also means you don't see as many distracting clouding problems.
Oh, FYI: the 49-inch panel is only 8-bit, but colours still look rich and mostly free of striping (and bigger MU7000s are actually 10-bit). Even better, input lag on the UE49MU7000's Game mode is a phenomenally low 12ms.
Read the review: Samsung MU7000 Series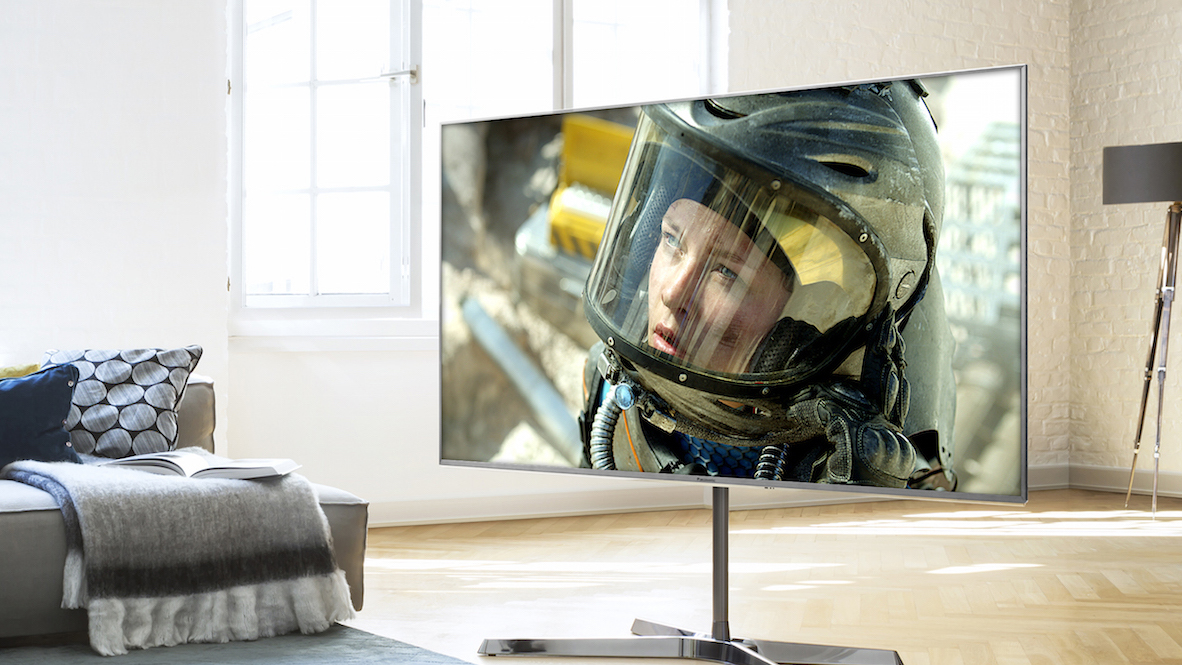 Panasonic's latest LCD TV might not be as bright as most of its rivals, but it does have a rather cool trick up its sleeve: new digitally enhanced backlight technology that adjusts the angle of each pixel to reduce the usual light clouding problems associated with LCD technology. This gives you dark gaming scenes more uniformity, making it easier to remain immersed in the action.
The 50EX750 also stands out from the crowd for gaming with its outstanding 10ms of input lag when using its gaming mode. Frustratingly you actually get comfortably the best picture quality from the 50EX750 if you use its Dynamic picture preset – but you could always stick with Dynamic for most of your gaming and only switch to Game when you're playing something where reaction times are really important.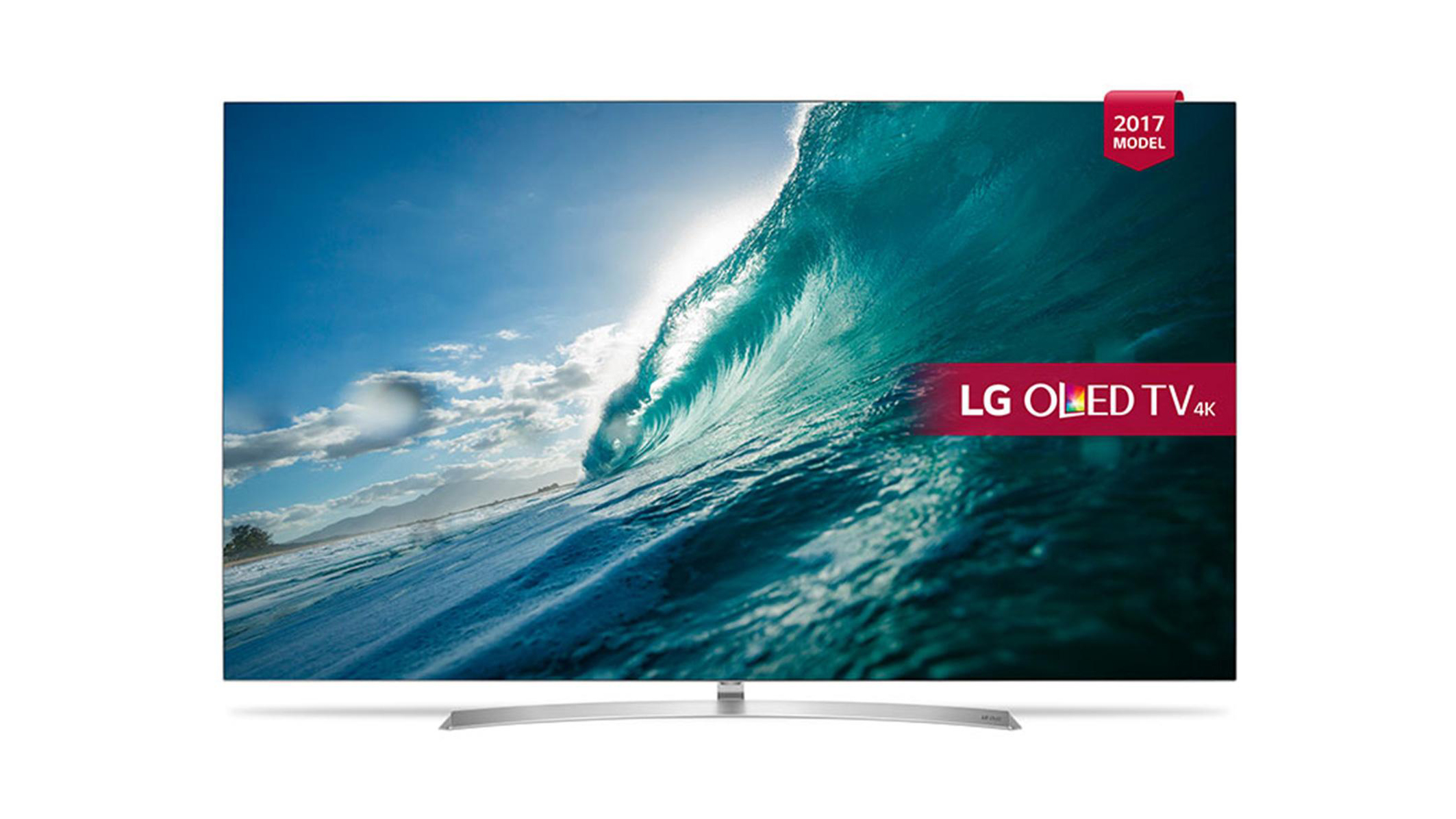 While the OLED55B7 lacks the ultra-glamorous design and built-in soundbar of the LG OLED55E7 higher up this list, remarkably it delivers almost exactly the same high level of contrast-rich picture quality for a whole lot less.
Input lag remains equally strong at just 21ms too, and while it's important to stress again that OLED's 740 nits of peak brightness limits the impact of its HDR pictures in some ways, its ability to place deep black colours just a pixel away.
Read the review: LG OLED B7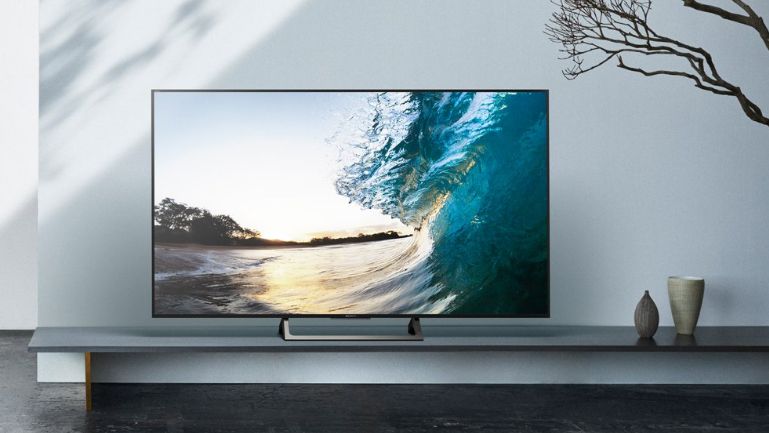 One of our final recommendations for a gaming TV is another big one. This gives us the chance to raise one final issue about gaming on today's consoles and PCs compared with previous generations: that you really have to think big if you're going to get anything like the ultimate gaming experience.
This is partly because you need a relatively large screen to get the most from 4K resolutions, but also because the main TV brands are increasingly only building truly HDR-friendly colour, contrast and brightness performances into their relatively large – and, alas, expensive – TVs.
Even a 55-inch Sony model struggles for brightness a little in its bid to make 4K HDR pictures relatively affordable. However, it does a great job with colours within that brightness limitation thanks to Sony's Triluminos processing engine, while its black level performance is outstanding for such an affordable and edge-lit LCD model. It also only suffers with 21ms of input lag on average – though oddly, lag occasionally slips to around 50ms for a frame or two.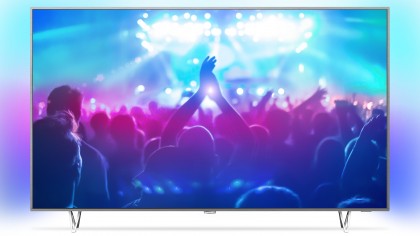 The 65PUS7601 boasts arguably the single most aggressively game-friendly feature on this list, in the shape of its Ambilight system. Ambilight uses LED lights ranged along the TV's rear left, right and top edges to throw out coloured lights that can be continually matched in terms of shade, intensity and even location to the colours in the picture you're watching; the result is greatly enhanced connection with what you're watching, something that's especially useful where gaming is concerned. The Ambilight system even features a dedicated gaming mode, designed to react faster than normal to changes in your game graphics. The 65PUS7601 also provides generally strong (for its reasonably low price) 4K and HDR picture quality, and you can get input lag down to only around 30ms if you're careful how you set it up. The set even features a dedicated HDR game mode that adjusts the HDR processing to suit the relatively stark and precise look of game graphics versus 'natural' video.
A little more buying advice for the road…
If you want to learn more about shopping for gaming TVs, we've added a bit more info below. Read on to level up your AV knowledge skill!
Bits and B.O.B.s: Connected to the HDR point, you might want to think about your gaming TV's bit depth. The best HDR experience requires a 10-bit screen able to support 1024 values of each RGB colour – otherwise you will get an inferior colour performance, including, possibly, colour striping where you should see subtle blends. Most premium HDR TVs these days are 10-bit, but it's far from a given at the relatively affordable end of the TV market.
The Xbox One S and PS4 consoles automatically assess the bit-depth of your TV and select the optimum HDR video output accordingly. The Xbox One S even provides a description of your TV's capabilities under 4K TV Details in its Advanced Video Settings menu. The Xbox One X will presumably do the same.
To be clear, it's entirely possible for an 8-bit TV to deliver a good HDR colour performance if they have a strong video processing engine. But 10-bit panels certainly have an immediate advantage.
One other point to add here is that some TVs – including high-end Samsung models – actually support 12-bit colour management/processing, even though their panels are only natively 10-bit. The Xbox One S and presumably Xbox One X both provide Colour Depth boxes in their Video Fidelity settings that let you select the maximum bit performance for your particular TV.
Colour purity: Another advanced setting but important thing to consider for the ultimate gaming visuals is chroma subsampling.
This video compression term refers to a TV's colour purity, and is usually written in such terms as 4:4:4 and 4:2:0. These numbers reveal how many pixels colour is sampled from in the top and bottom rows for every two rows of four pixels. So with 4:2:0, for instance, colour is being sampled from two pixels in the top row and no pixels in the bottom row.
From this it follows that the bigger the numbers are, the purer the colour performance will be, as there's less 'guesstimating' of what colours should look like. The problem is, full 4:4:4 colour support requires a lot of extra image data, and so cannot be handled by the HDMI connections or processing of all TVs.
In truth, the differences in picture quality between 4:4:4 and 4:2:2 and even 4:2:0 aren't usually enormous. They can be more pronounced with gaming graphics than video, though, so it's worth trying to check what a TV you're thinking of buying can support – even though it's not information regularly carried in TV spec lists. The latest consoles are pretty good at detecting the optimum chroma subsampling a TV can support, automatically adjusting their outputs according.
It's something that can cause annoying 'handshaking' issues with some TVs, though, so both the Xbox One S and PS4 Pro now provide subsampling 'limiter' options in their video output menus ('Enable 4:2:2' on the Xbox One S, and 2160 YUV4:2:0 on the PS4 Pro).
Frame rate handling: Now that the Xbox One X is almost here and promising native 4K resolution games running at 60 frames a second, make sure that whatever TV you buy has the latest specification HDMI sockets. If it doesn't have at least one HDMI socket built to the v2.0a specification, it won't be able to receive 4K resolution at anything higher than 30 frames a second.
Fortunately far more of this year's 4K TVs do feature HDMI 2.0a sockets than in previous years, but it's still something that's worth double checking – especially if you're buying a particularly cheap TV.
Now you know everything there is to know about gaming TVs!