Update: Tubi is going to drop a massive amount of cash in 2019 on licensed content – somewhere in the ballpark of $100 million. That's more than double what Tubi spent in 2018, according to the company's CEO Farhad Massoudi. In an interview with Variety, Massoudi said that while the company has no plans to create original content in the same vein as Netflix, "We want to bring our customers as much of the other 99% of the content that's available in the market."
Are you tired of paying monthly for Netflix or Hulu, or just want a wider set of options for your streaming video needs? If so, then you might want to give Tubi a shot – like Sony's Crackle, it's a totally free, ad-supported streaming video service that you can access on loads of devices.
Tubi (a.k.a. Tubi TV) is stocked with an array of licensed movies and television shows from across the years, and much like Crackle, the selection is decidedly hit-or-miss. But Tubi really does have a lot of compelling movies on offer, and there's no premium element in play: you'll never have to reach for a credit card. There's no original content and little in the way of recent releases, but the selection is large and seems to be updated on a regular basis.
Ready to give it a shot? Here's how to drop the monthly fee and get started with Tubi TV.
How much does Tubi cost?
Truly, it's nothing: you won't hit a paywall at any point, nor can you toss in a credit card to eliminate ads or access premium content or perks. Tubi is 100% ad-supported, which means you'll see commercials before and also during content.
Luckily, the ads are usually pretty short and innocuous, and pop up inconsistently within and around the content. When watching an episode of a TV show, you'll probably see a short (30-second) commercial beforehand, and maybe a 15-second or 30-second ad in the middle. It varies, though: We watched Cowboy Bebop and didn't see any ads beforehand, but then it had two commercials for a total of 45 seconds at the middle point.
With movies, we've encountered different results, as well. A viewing of Arnold Schwarzenegger's The Running Man via the PlayStation 4 app began with a single short ad, but then continued uninterrupted for the next 45 minutes or so. There would also be an ad any time that I resumed the film after stopping, though.
On the other hand, Oldboy on the iPad app began without an ad, but then it played one every 12-15 minutes over the course of the flick. That's a little awkward, since the ad break won't always come at an opportune pause in the action, but overall the ads seem less prevalent than with Crackle.
How can I access Tubi?
Luckily, Tubi is pretty much everywhere in terms of platforms and devices. You can watch it via the website on your computer or elsewhere, while native apps are available on smartphones and tablets, not to mention set-top boxes and game consoles.
You'll find iOS and Android apps, for example, as well as apps for Roku, Apple TV, and Amazon Fire TV boxes. The PlayStation 4, Xbox One, and Xbox 360 have native Tubi apps, too, and they're all pretty easy to use and navigate through.
Tubi doesn't require a login to watch some videos on the service, but anything that's rated R or otherwise has a Mature designation will require a free account. There's other value to using an account, however, such as queuing up interesting movies and shows, getting smart recommendations based on your viewing habits, and resuming something you started on any device.
What are Tubi's key features?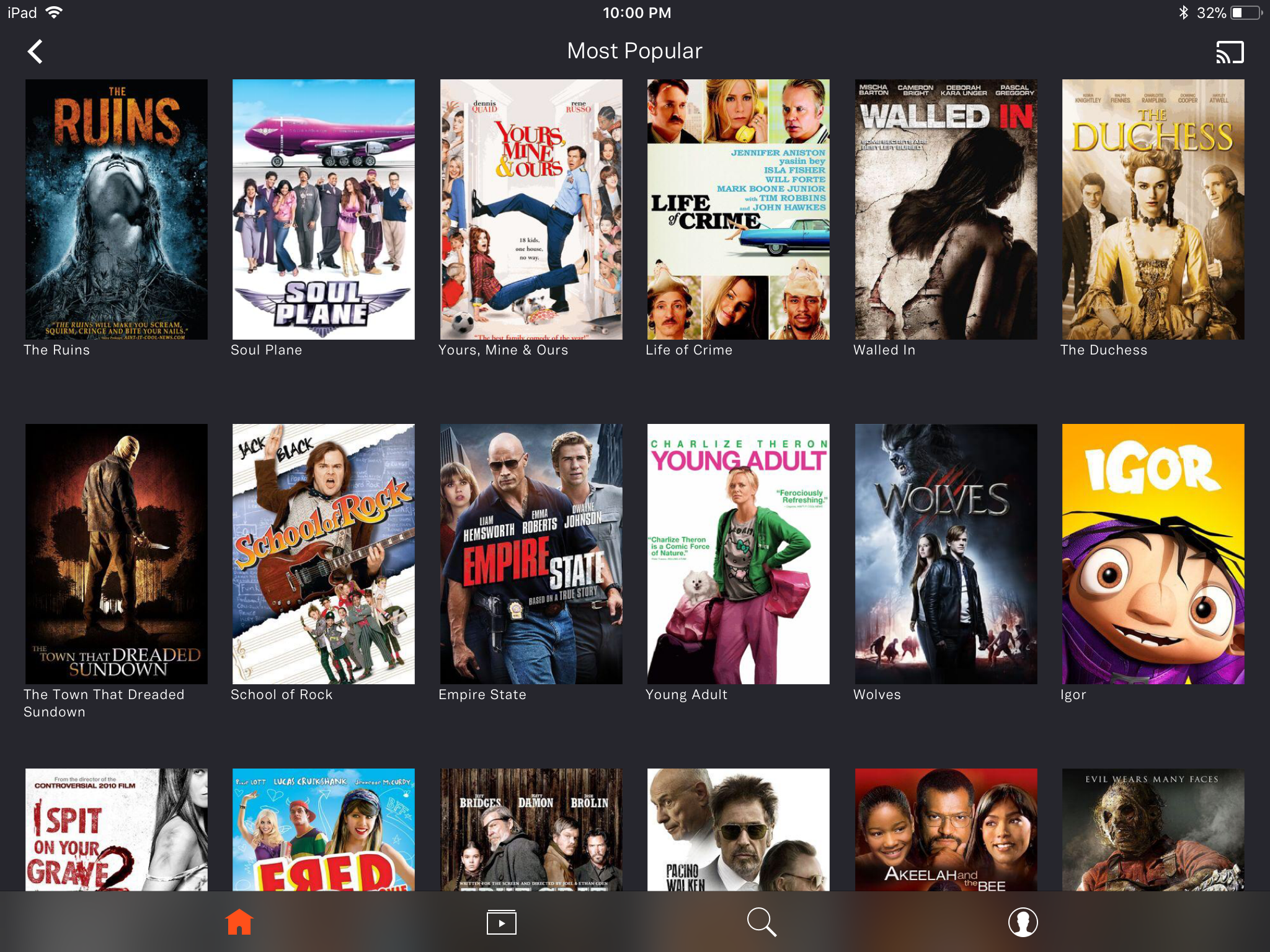 As mentioned before, Tubi is totally free and accessible from nearly any modern device you're likely to wield – so it has both of those things going for it.
More importantly, Tubi has a lot of free content available – quite a bit more than Crackle, based on browsing the extensive listings. According to the company, Tubi has more than 50,000 titles in its library, with key partnerships with Lionsgate, Paramount, MGM, and Starz helping to keep its content coffers full.
Granted, you might not be compelled to watch everything on Tubi, and that's about more than just preference. Tubi has a fair amount of random junk filling up its listings, with straight-to-DVD movies and a lot of other generic-looking fare that you've never heard of before. It's not anywhere near as curated for quality as premium services tend to be, and you'll have to dig around to find the good stuff.
But it does have a lot of stuff, and there are some solid gems in the mix. In terms of feature films, the selection as of this writing includes picks like Young Adult, Oldboy, True Grit (2010), School of Rock, Mulholland Drive, and Glengarry Glen Ross.
Tubi doesn't have a lot of high-profile TV shows, unfortunately, unless you're into Alf … and why wouldn't you be? It has some cult favorites, too, like The IT Crowd and Spaced, plus Tubi's anime selection is pretty stellar, with series like Cowboy Bebop, Naruto, and Revolutionary Girl Utena available as of this posting.
Tubi seems to add new movies and shows gradually throughout the month, as well, so it's worth checking back and having a browse from time to time.
Why choose Tubi over Netflix?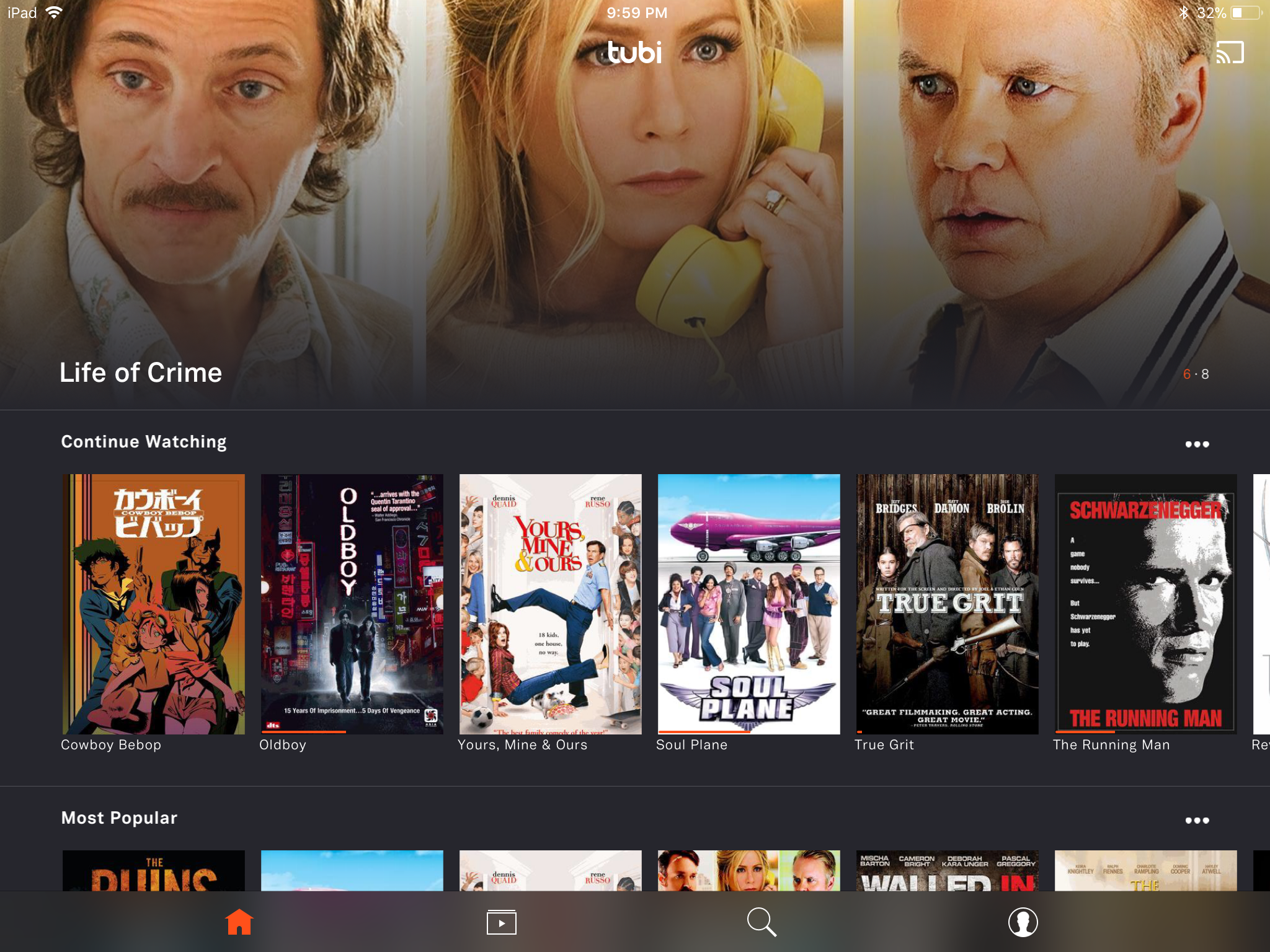 It's all about the money, really, or the lack thereof. Netflix's monthly subscription fee has gradually risen over the years, particularly as the company pours billions into original shows and movies, and you're paying for exclusive content and a strong selection of newish movies and TV shows from elsewhere.
Tubi TV offers no high-profile exclusives, and the vast majority of the noteworthy content is at least several years old at this point. But Tubi TV has a surprisingly large library on offer, and it's all completely free – with a totally reasonable amount of video ads along the way.
Not finding what you're looking for on Netflix? Have a look on Tubi: it won't cost you anything, and maybe you'll stumble upon an old favorite flick or something appealing that you haven't seen before. Tubi probably won't replace Netflix for the average paying customer, but if you're not keen on spending for streaming video, then it's a strong ad-supported alternative.
Watch these shows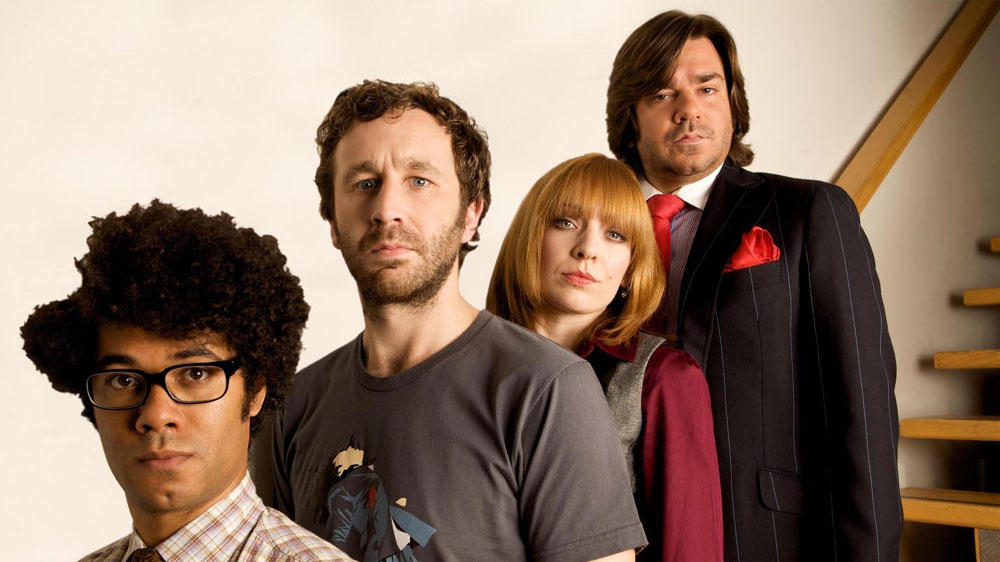 The IT Crowd: The cult-favorite British show nearly came here in an Americanized version, but thank goodness it didn't. Luckily, you can watch the entire hilarious original series – about the goofballs running a company's IT department – for free on Tubi.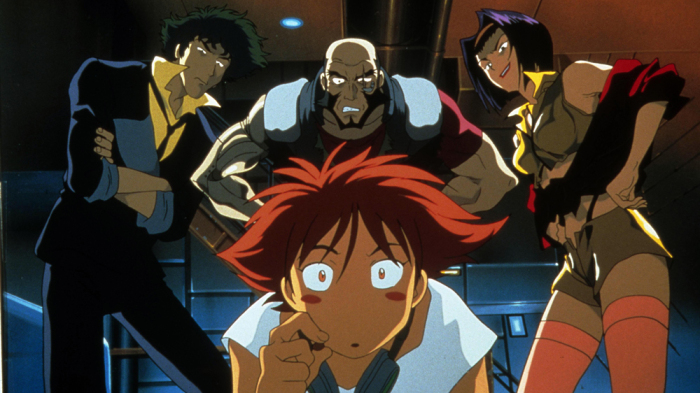 Cowboy Bebop: One of the most beloved anime series around, Cowboy Bebop follows a ragtag bunch of space bounty hunters. It has wonderful characters, brilliant animation and music, and a potent blend of action, drama, wry humor, and emotional punch.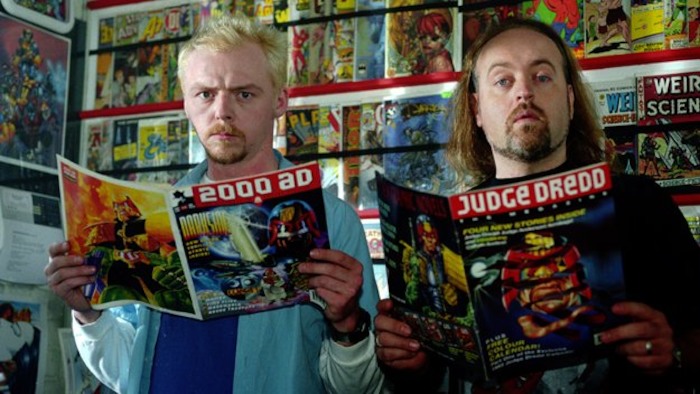 Spaced: Do you like Shaun of the Dead and Hot Fuzz? If so, then don't miss Spaced, another UK cult favorite from director Edgar Wright and star Simon Pegg. Like their flicks, this sitcom is endlessly quotable and packed with pop culture adoration.
Watch these movies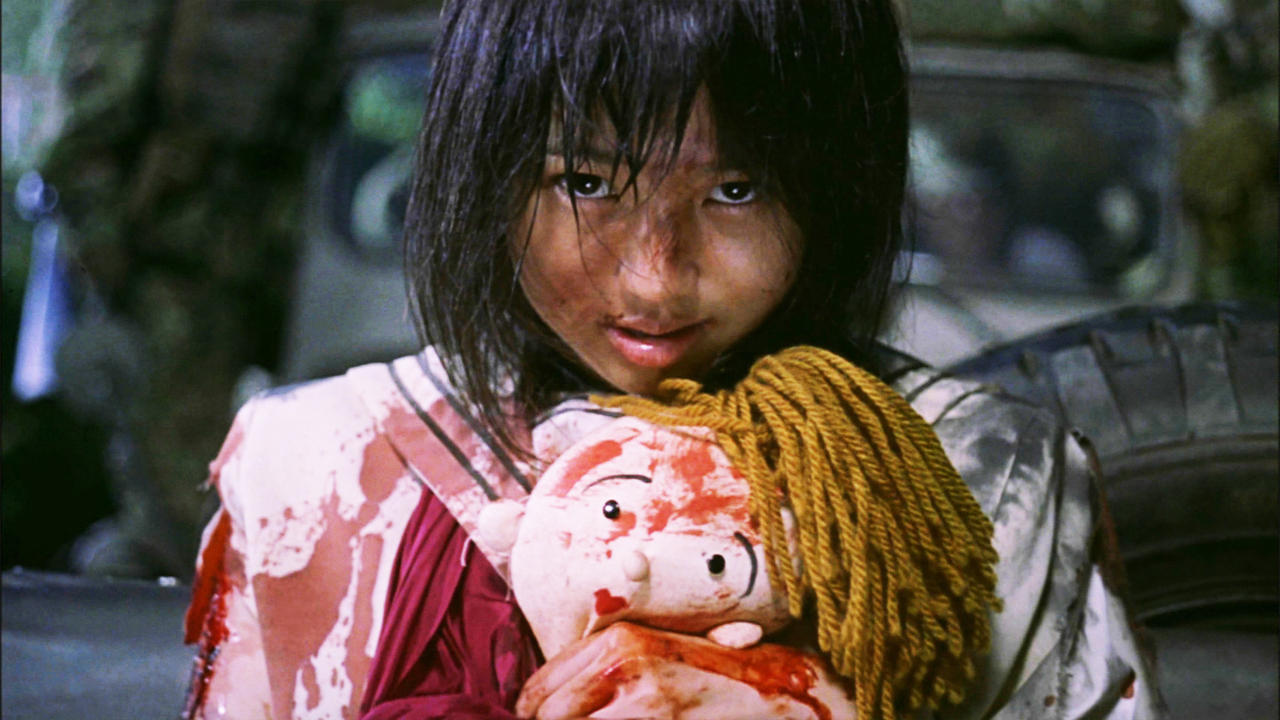 Battle Royale: Haven't seen the original Japanese film that inspired everything from The Hunger Games to PlayerUnknown's Battlegrounds? Well, this tale of a class of students all trying to kill each other is delightfully ultra-violent, and it's free on Tubi.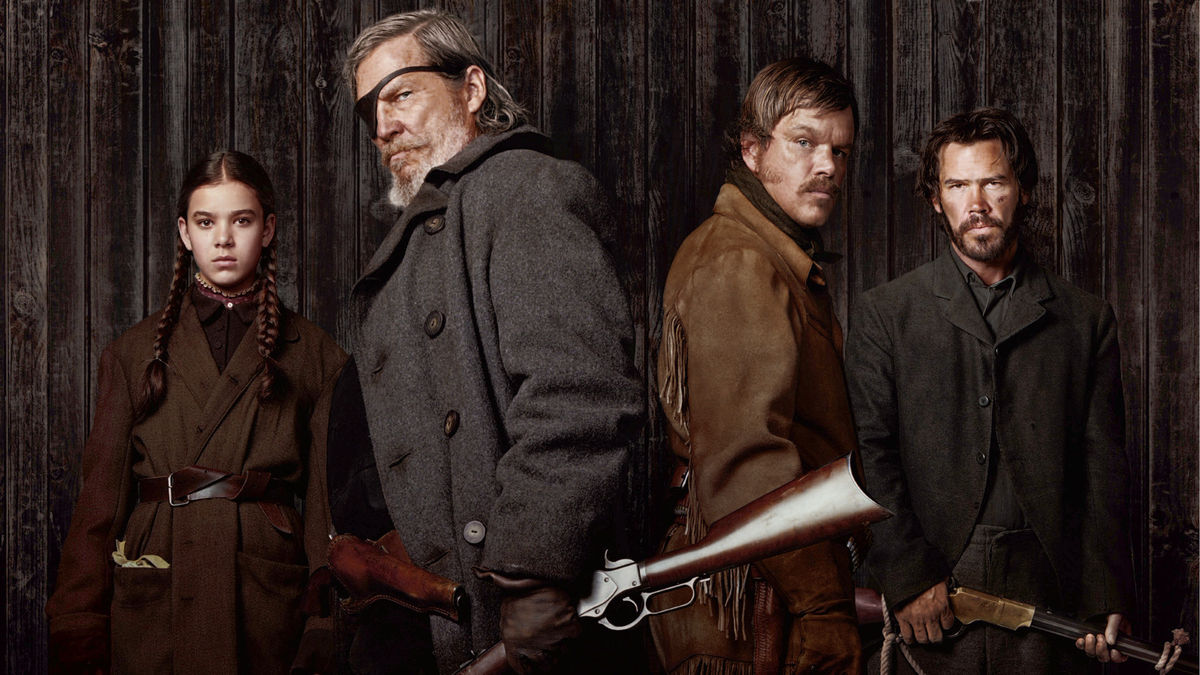 True Grit: The Coen Brothers' 2010 remake of the classic Western was a critical smash, paying loving tribute to the genre with a star-studded cast featuring Jeff Bridges, Matt Damon, Josh Brolin, and a young Hailee Steinfeld.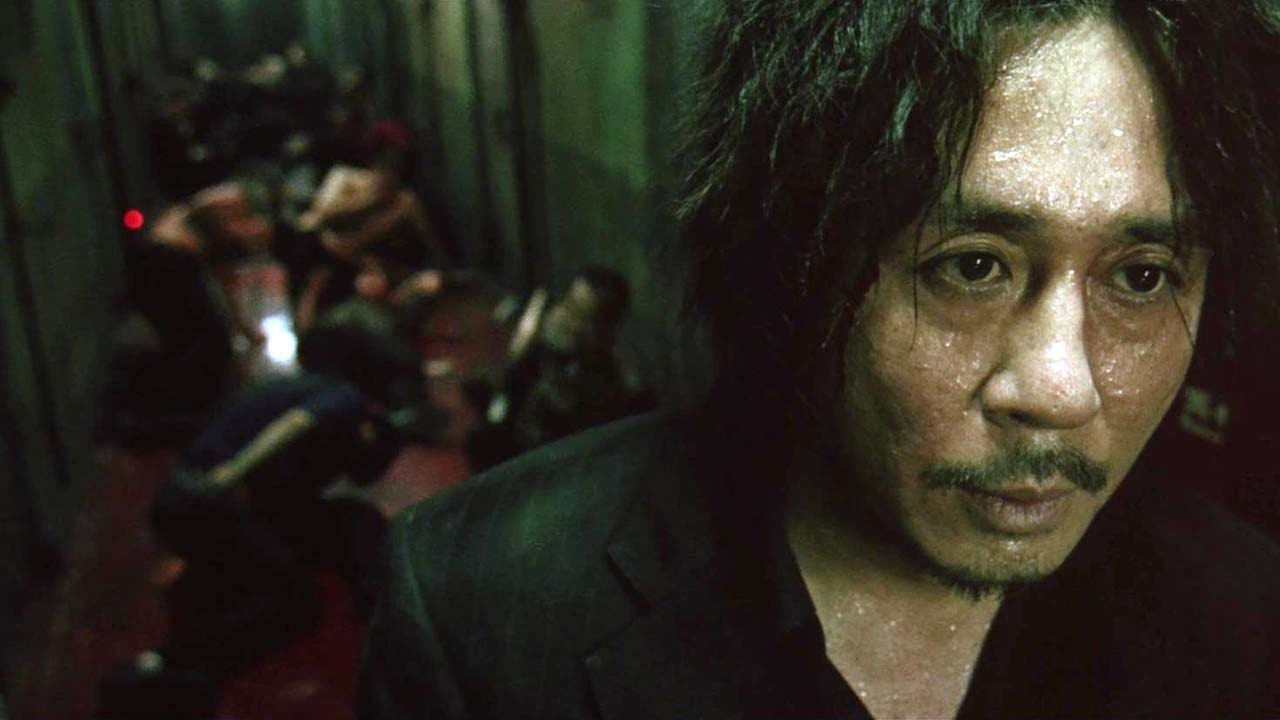 Oldboy: Speaking of super-twisted Japanese flicks: Oldboy is an incredibly intense film about a man secretly imprisoned for 15 years, and then set loose to find and destroy his unknown captor. It's a revenge film that you won't soon forget, assuming you can stomach it all.